Accelerate your post-COVID digital evolution with automation and AI
Accelerate your post-COVID digital evolution with automation and AI
While the benefits of automation are extensive, adoption can still be an uphill battle. A successful rollout requires more than just great technology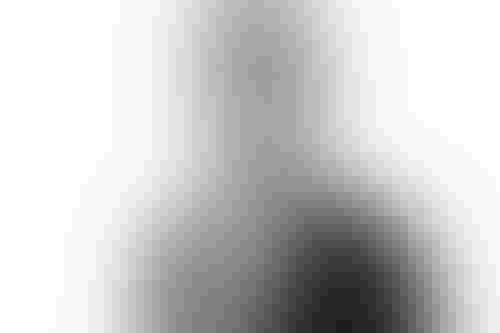 While vaccine rollouts are certainly cause for celebration, the return to offices and overall business climate remain uncertain as we enter yet another phase of our new normal.
Companies continue to evaluate strategies to remain competitive now and in the future, striving not only for success, but also for survival.
One thing is sure: life has become increasingly digital, from workplace collaboration to entertainment.
Smart leaders are embracing this new digital norm, along with a more rapid pace of change, as a way to gain a competitive edge. They are also looking to new technologies to streamline digital business processes, reduce costs, and enable them to innovate more quickly.
Given these dynamics, AIOps and automation — and the combination of the two — are rapidly gaining momentum. With the capacity to accelerate digital transformation, increase operational efficiency, and improve digital experiences, these technologies are a critical component of building a strong digital foundation and overcoming current challenges.
The workforce
COVID-19 catalyzed many changes; how we work is amongst the most dramatic. While remote working was initially thought to be a short-term solution, it has now become a long-term reality. In fact, Gartner estimates that 48% of employees will work remotely after the pandemic, compared to 30% pre-pandemic. Accommodating this rapid paradigm shift meant putting digital transformation initiatives on fast forward at many organizations. Microsoft, for example, reported 2 years' worth of digital transformation across just 2 months.
Supporting remote workforces and building and maintaining the necessary infrastructure has undoubtedly increased the burden on IT teams, rendering them chronically overstretched and under-resourced. However, there is huge opportunity for automation to address these workplace challenges.
By automating routine tasks and processes, IT teams are able to respond to higher volumes of service requests more quickly with fewer resources and simultaneously improve employee experience. Automation can also be combined with virtual agents and tools like Slack and Teams to power self-service options that are popular with end users and further reduce the burden on IT teams. This trend towards faster, lower costs channels has a flywheel effect, with teams embracing and deploying broader, more complex use cases over time.
Productivity and profitability
To attract and retain customers in the current competitive environment, delivering quality services, innovative products, and great digital experiences has never been more important. Meanwhile, most businesses are simultaneously monitoring costs and looking for ways to optimise existing resources as they cautiously navigate a tumultuous economy. Finding the right balance between innovation and conserving capital is tricky – and it also makes the case for automation.
Automation enables organizations to streamline processes and truly do more with less. By offloading workloads to automation, staff are freed to focus on more strategic digital transformation initiatives, expanding the amount of infrastructure they can support, and bringing new services to market, all while improving efficiency and reducing costs both in the short and long term.
Delivering great digital experiences
With our heightened dependence on all things digital, tolerance for sub-par performance and outages has reached an all-time low. Frustration can be sparked by everything from bandwidth shortages to frozen video on a Zoom call to a poorly designed website.
Automation can help improve the reliability and performance of mission-critical applications and infrastructure in numerous ways. By automating proactive maintenance tasks and health checks, IT departments can ensure they are staying ahead of problems. Additionally, predictive analytics fueled by AIOps can actually identify problems in the making and trigger automated actions to fix an issue before it ever has an impact on the business. And, of course, when an issue does occur, automation can streamline incident response with automated diagnostics and remediation procedures.
Let's take an example we can all relate to: an e-commerce application. Over the course of a day, customers might experience increasing lags in order processing and ultimately a complete failure of the system. In this current era of instant gratification with consumers able to order an item mere seconds after realizing they need it – and often receiving it the next day – they won't wait until the application is up and running again. Instead, they will go to a competitor.
When an outage like this occurs, IT teams typically find themselves in a virtual war room, with multiple groups trying track down the cause of the problem. Diagnosing whether the issue is a result of an application failure or the underlying compute or network infrastructure might take hours and involve a lot of finger pointing.
Automation and AIOps change the game. With the ability to visualize the application and all its dependencies, correlate alerts from multiple systems into a single incident, and view analysis showing what led up to the incident, teams can quickly identify the root cause and execute automated processes to remediate the issue. This protects all-important revenue streams for retailers while also mitigating the costs of incident response.
Starting your automation journey
While the benefits of automation are extensive, adoption can still be an uphill battle. A successful rollout requires more than just great technology. Securing executive sponsorship, creating an organizational framework, fostering a culture of automation, and communicating successes and ROI are equally important.
As you're getting started, identify some quick wins where you know automation will deliver value almost immediately. By targeting these use cases, you'll gain champions for additional automation initiatives at all levels. Practitioners will get relief from repetitive tasks and start to see how automation can lighten heavy workloads. The C-suite will see demonstrable outcomes and ROI as endorsements for scaling automation investments. Across the board, new ideas for how to apply automation will start to emerge.
Strategic businesses will make automation and AIOps a core component of their toolkit as they navigate the after-effects of the pandemic, as well as future uncertainty in a post-COVID world. As these organizations cultivate success on the other side of this crisis, it will be exciting to see the innovative and creative ways they will apply these technologies to big problems and pave the way for a brighter future.
Vijay Kurkal serves as the Chief Executive Office for Resolve where he oversees the strategic growth of the company as it helps maximize the potential of AIOps and IT automation in enterprises around the world. Vijay has a long history in the tech industry, having spent the last twenty years working with numerous software and hardware companies that have run the gamut from mainframe to bleeding-edge, emerging tech.
Vijay has a passion for helping IT organizations achieve digital transformation by embracing new technologies and for bringing innovative solutions to market. He frequently speaks and writes about topics related to the journey to automation in modern enterprises. Vijay's own foray into technology began with a degree in electrical engineering, followed by an MBA from Columbia University.
Keep up with the ever-evolving AI landscape
Unlock exclusive AI content by subscribing to our newsletter!!
You May Also Like
---