AI startup roundup: Goldman Sachs backs service desk automation startup
AI startup roundup: Goldman Sachs backs service desk automation startup
Also – An AI fitness coach backed by LPGA stars and where Peter Thiel, Gen. David Petraeus are investing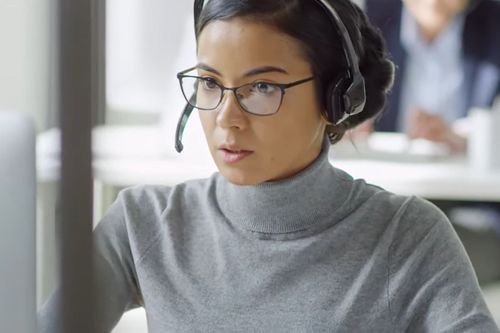 Also – An AI fitness coach backed by LPGA stars and where Peter Thiel, Gen. David Petraeus are investing
Every week, AI Business brings you the latest startup news.
From funding rounds to acquisitions, and product launches to partnerships, AI Business covers all things artificial intelligence.
Be sure to check out the deals and products roundup and subscribe to the AI Business newsletter to get content straight to your inbox.
Funding blitz
Startup: Cera - London-based digital-first health care company providing nursing and telehealth services.
Latest funding: $320 million — split between debt financing and venture round
Lead investor: Kairos
Other investors: Yabeo Capital, Squarepoint Capital, Schroders Capital, Oltre Impact
Funding plans: The capital will go towards its care offerings. The company is considering moving towards an SaaS model in the future.
-
Startup: Origin Quantum - Chinese quantum computing startup. The company is developing quantum chips and software and offers quantum measurement and control systems, cloud services and artificial intelligence.
Latest funding: $148 million, series B
Lead investor: Shenzhen Capital Group
Other investors: CITIC Securities, China International Capital Corporation
Funding plans: The funds will be used to accelerate the development and commercialization of its quantum technology
-
Startup: Recursion Pharma - Salt Lake City-based drug discovery company. Its ML-powered drug screening platform sifts through known drugs and pharma assets to find treatments for rare genetic diseases.
Latest funding: $121 million, series C
Lead investor: Scottish Mortgage Investment Trust
Other investors: Intermountain Ventures, Regents of the University of Minnesota, Texas Tech University System
Funding plans: Recursion will work on treatments for rare diseases, using the funds to secure partnerships with major drug companies in oncology, immunotherapy and aging.
-
Startup: Aidoc - Tel-Aviv-based health tech startup developing AI-based decision support software.
Latest funding: $110 million, series D
Lead investors: TCV, Alpha Intelligence Capital
Other investors: CDIB Capital
Funding plans: Aidoc will use the capital to continue providing its solutions to the health care space, aiming to make hospitals more efficient.
-
Startup: Aisera - Palo Alto-based provider of AI-powered service solutions that automate operations and support for IT, human resources, sales and customer service.
Latest funding: $90 million, series D
Lead investor: Goldman Sachs
Other investors: Zoom, True Ventures, Menlo Ventures, Norwest Venture Partners
Funding plans: The company plans to grow its customer base having already secured users such as Zoom, McAfee and Autodesk.
-
Startup: Arena - a New York-based company developing platforms to train AI agents to make real-time decisions for businesses.
Lead investors: Initialized Capital, Goldcrest Capital
Other investors: PayPal and Palantir co-founder Peter Thiel, Applied Intuition CEO Qasar Younis, former CIA director Gen. David Petraeus
Funding plans: Arena wants to help global organizations operate better by automating tasks. The company said it is "just scratching the surface of what's possible," upon announcing the raise.
-
Startup: Diagnostic Robotics - Tel-Aviv-based startup developing AI tools for medical triage and clinical predictions.
Latest funding: $45 million, series B
Lead investor: StageOne Ventures
Other investors: Mayo Clinic, Technion – Israel Institute of Technology
Funding plans: The startup will put the funds towards new hires, product development and investments in marketing and sales.
-
Startup: Blue Frontier - Fort Lauderdale-based startup developing sustainable air conditioning systems.
Latest funding: $20 million, series A
Lead investors: Breakthrough Energy Ventures, VoLo Earth Ventures, 2150
Other investors: Modern Niagara
Funding plans: The capital will go towards accelerating Blue Frontier's ability to bring its product to market.
-
Startup: Vetted (formerly Lustre) - San Francisco-based startup developing AI-powered consumer-focused search engines. The system can be accessed via the web or a Chrome extension.
Latest funding: $15 million, series A
Lead investor: Insight Partners
Other investors: Index Ventures, Bling Capital, Golden Ventures
Funding plans: The fundraise will go towards scaling the company's ML systems.
-
Startup: Sportsbox AI - Bellevue, Washington-based startup developing AI-powered technology company that creates AI Coach mobile applications for sports and fitness.
Latest funding: $5.5 million
Lead investor: EP Golf Ventures
Other investors: LPGA Tour players Michelle Wie West, Marina Alex, and Mel Reid, golf coaches Sean Foley and Erika Larkin, David S. Blitzer, co-managing partner and minority owner of the New Jersey Devils.
Funding plans: The round will enable the startup to accelerate growth, said Jeehae Lee, Sportsbox AI CEO and founder.
-
Startup: Peech - Tel-Aviv-based startup offering automatic video editing tools for content marketing teams.
Latest funding: $8.3 million, seed round
Lead investor: Ibex Investors
Other investors: fresh.fund, Cardumen Capital, Israeli YouTuber Nas Daily
Funding plans: Peech is looking to further expand its AI tech as well as diversify its media creation solutions. 
-
Startup: Kintsugi - Berkeley, California-based startup developing mobile tech to spot depression or anxiety in patients just from their voices.
Latest funding: $8 million
Investors: Acrew Capital, the National Science Foundation
Funding plans: Kintsugi will use the capital to scale the commercialization of its AI-powered KiVA platform.
-
In other news: Startup acquisitions
Ngena acquires neutrino8
Frankfurt-based ngena has acquired AI solutions provider neutrino8 for an undisclosed amount.
Neutrino8's network orchestration solutions will now be fully integrated into ngena's cloud-based .connect platform.
"Together we provide end-to-end network solutions that give customers insights on the local, on-site level as well as across their external connections," said Bojan Likar, CTO co-founder of neutrino8, in a statement.
MParticle acquires Vidora
New York-based mParticle has acquired AI personalization platform Vidora.
The combined offering will provide "enhanced utilization of marketing and analytics tools," according to a company announcement.
"By incorporating AI into the data layer, teams can improve the value they get out of their customer data, their data pipelines, and their customer engagement toolset," said mParticle CEO Michael Katz.
Financial terms of the deal were not disclosed.
Zefr acquires Adverif.ai
Los Angeles-based Zefr has acquired Israeli AI startup Adverif.ai for an undisclosed amount.
AdVerif.ai's data scientists and engineers use an AI-based approach to tackling misinformation via its fact-checking engine. Zefr will integrate its technology into operations as a brand suitability and targeting company.
Keep up with the ever-evolving AI landscape
Unlock exclusive AI content by subscribing to our newsletter!!
You May Also Like
---