Cogniteam releases cloud-based OS for autonomous robot development
Cogniteam releases cloud-based OS for autonomous robot development
Israeli robotics startup claims Nimbus can cut the time it takes to bring robots to market by 80 percent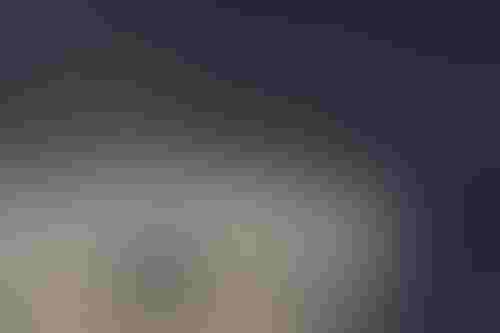 Israeli robotics startup claims Nimbus can cut the time it takes to bring robots to market by 80 percent
Cogniteam has released Nimbus, an operating system for autonomous robots.
The system allows hardware engineers to upload blueprints of the robots they're developing and allow software teams to program the machines in a simulated environment.
It can be integrated with the open source Robotic Operating System (ROS), as well as other third-party resources.
The company claims Nimbus can dramatically reduce the development cycle for robots: from six years to just one and a half.
"By allowing hardware and software teams to work in tandem, instead of having one team wait for the other, teams can cut the time needed to test new versions in the field and bring their product to market 80 percent faster," said Dr. Nachum Kaminka, CFO of Cogniteam.
"This dramatically decreases development time and cost."
Simplifying robots
Founded in 2007 by Kaminka and Yehuda Elmalia, Cogniteam is based in Petah Tiqva, Israel.
Its 'drag n' drop' software makes it easier to incorporate advanced sensors and other complex features into autonomous robots.
The company aspires to become "a world leader in robotics and simulation markets requiring high levels of autonomy and intelligence."
It raised $4.2m in September, in a round led by Seabarn Management's founder and CEO, Andrew Owens.
Cogniteam's new OS has already been adopted by computer manufacturing company Aaeon and edge computing firm Adlink.
Nimbus will allow for faster integration of everything from spatial awareness tools to cameras and LiDAR, the firm said.
"In the past, hardware-focused teams would focus their resources on developing the physical aspects of the robot," Elmaliah, CEO of Cogniteam, said.
"They become tied down by the unexpectedly complex nature of robotic software development.
"The Nimbus cloud-based platform makes it possible to share robot access through multiple teams, allowing software and hardware developers to work together during development and even troubleshoot in-field challenges, remotely."
Keep up with the ever-evolving AI landscape
Unlock exclusive AI content by subscribing to our newsletter.
You May Also Like
---