Cognitive Automation Transforming Digital Operations Landscape
Cognitive Automation Transforming Digital Operations Landscape
Cognitive Automation Transforming Digital Operations Landscape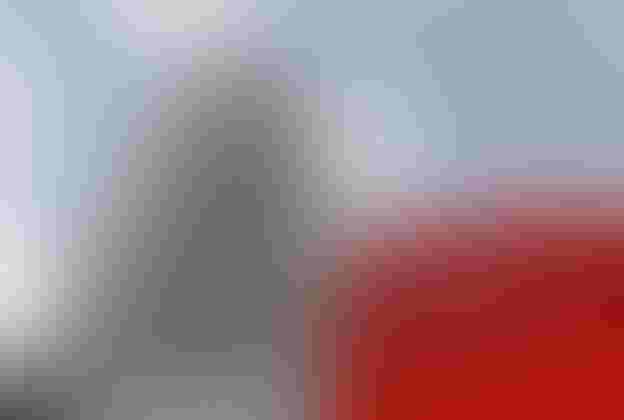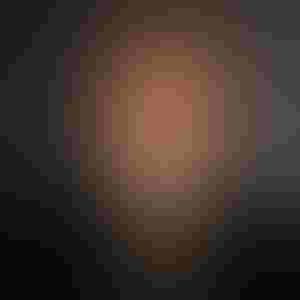 Vinay Mummigatti is a Technology Executive at Bank of America and heads the Enterprise "BPM & Intelligent Automation" COE. In his current role, Vinay is responsible for delivering the Intelligent Automation strategy, technology standards, digital automation frameworks, shared capabilities, architecture and programs.
Prior to joining Bank of America, Vinay handled different senior leadership roles across various industry verticals and the consulting industry. Vinay has published many white papers in international journals and presented at multiple industry conferences. He has also filed multiple patents in the intelligent automation space. Vinay lives in Charlotte, NC, with his wife and two sons.
With financial services predicted to be the first major sector to undergo transformation thanks to machine learning and the AI revolution, the excitement is tangible among industry insiders. The increasingly widespread usage of mobile payments and banking has produced a wealth of data-rich insights that financial services actors are under increasing pressure to leverage. If you want insights into what the future of AI might look like, look no further than the major players within the sector.
Nowhere is this more obvious than at Bank of America. BoA processed 246 billion payments in Q3 of 2016 alone, for example, while their mobile banking customers logged in over 950 million times. The bank claims that they want to streamline the banking sector with AI, rather than use it to replace jobs. Their recent investments furthermore seem to suggest at least a conscious effort to adapt. The launch of a VR campaign on Twitter this July represented 15% of their total engagements for the year. Like many other banks, BoA's Erica chatbot is designed to provide users with personable customer service over voice or text message. Erica analyzes users' spending history and credit opportunities and offers them insights into how they can reduce their debt, save money, and take advantage of cash reward schemes.
More significant is BoA's Intelligent Receivables service. Using AI and machine learning software, Intelligent Receivables aims to improve companies' straight through reconciliation (STR) of incoming payments.
In a press release, they outline the potential utility of the software. "Matching incoming payments with invoices has long been a frustration for companies. Many valuable hours are spent trying to determine who's paying for what," the press release explains. Intelligent Receivables claims to enable their corporate clients to accelerate the adoption of electronic payments from their end-customers through four key steps:
The service identifies payers and associates their payments to remittances that are received separately

It extracts remittance data from emails, email attachments, electronic data interchange (eDI) and payer web portals

It then matches payments to open receivables using the enriched remittance data

Finally, it creates a receivables posting file that the client uploads to their ERP system
Cognitive automation and the future of work: Vinay's take
Vinay is well-known for offering his insights across the web. We were lucky enough to gain his perspectives on cognitive automation and how it is transforming the way enterprises approach data, work, and operations.
Vinay believes that the future of work will be driven by automation. Speaking about the sector as a whole, he argues that "while we have automated many deterministic processes with structured data, we haven't addressed the unstructured processes and data / content. This is a major opportunity for AI & cognitive automation which provide us an ability to automate the processes that involve images, voice, text, and interaction. AI offers us the right technologies which are taking the automation of human perception at extreme scale and speed."
The outcomes of these automation trends will be determined, he argues, by the presence of a culture of change and adaptation.
Driven by data and process readiness
While organizational flexibility remains a key variable in the adoption of AI, Vinay warns us that there is still plenty we don't know—and some firms may struggle to adapt through what he calls process centricity alone. "The risks around information security and business continuity are unknown," he explains. "Furthermore, traditional automation was driven by process centricity, whereas the next generation of digital automation is driven by data and process. Many firms might not have the data and process readiness to embrace the power of AI."
"AI offers us the right technologies which are taking the automation of human perception at extreme scale and speed."
Vinay points towards three major trends impacting every firm today which AI finally enables executives to contend with.
Data Integration challenges due to silos created by Legacy systems causing operational inefficiency and cost escalations

Huge influx of unstructured data from mobile / social / IoT / web / documents that is driving the business models and sustainability of every enterprise

Demand for real time information, intelligence and services from customers
"Traditional IT systems and architecture have failed in delivering business outcomes aligned to these three trends. AI (by which I mean cognitive and robotic process automation) promises digital labor arbitrage, as well as the ability to drive decisions from unstructured content and ability to automate interactions," he argues.
Cognitive Automation: The foundation of next generation operations
"Machine learning, chatbots, computer vision, deep learning, text analytics, and digital agents are the foundation of next generation operations that will replace humans and help scale our operations. Regarding the rest of the sector, we are seeing a broad interest but many firms are still in incubation mode. We believe that digital automation will take some more time as the tools are still maturing around enterprise scale governance, business continuity, and security."
So ultimately, how can customers expect their experiences to change? Vinay argues: "Customers will realize better experience through improved speed and quality of services, reduced costs of service, and more value added products and services which offer data-driven intelligence."
At this year's AI Summit San Francisco, Vinay hopes to "learn from industry peers, product vendors, and innovators". We look forward to his keynote speech, 'The future of work—how Cognitive Automation is shaping the Digital Operations landscape', on 28/09.
Keep up with the ever-evolving AI landscape
Unlock exclusive AI content by subscribing to our newsletter!!
You May Also Like
---