Dexterity emerges from stealth to launch 'collaborative' robots for warehouse automation
Dexterity emerges from stealth to launch 'collaborative' robots for warehouse automation
They pick, pack, move and collaborate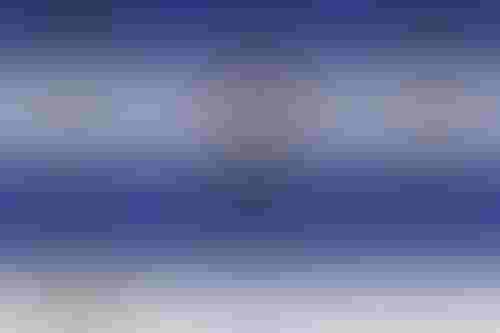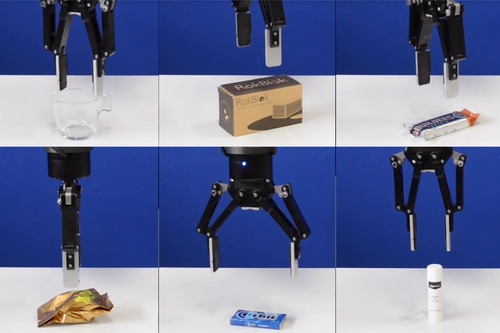 They pick, pack, move and collaborate
Intelligent robot maker Dexterity has come out of stealth today, announcing the availability of its full-stack, hardware-agnostic systems designed for logistics, warehousing and supply chain.
The start-up's robots automate repetitive pick-pack tasks, and use artificial intelligence, control theory, computer vision and sensory touch to handle a wide variety of objects in complex environments.
Dexterity's objective, the company says, is to free up human warehouse employees to focus on higher-level cognitive work.
The right touch
Robotic pickers are nothing new, of course, but according to Dexterity, its system is one of the most advanced on the market, with its robots picking more than 200 unique items in production with 99.5% accuracy. These range from heavy, fragile objects made out of glass, to light, squishy materials such as bread.
The robots are able to work collaboratively with one another, and the platform operates on a modular basis – rather than being coded to perform one specific task, robots can be deployed anywhere, on any warehouse use case, with grippers or suction cups to suit objects being handled, 3D camera systems to track items, and general machine learning models trained to identify arbitrary unknown objects.
"While robots are the backbone of manufacturing, they have historically lacked the ability to adapt and operate in dynamic environments like warehouses," Samir Menon, Dexterity's founder and CEO, said.
"Dexterity's intelligent robots constantly adapt to warehouse operations and do the tedious and strenuous tasks, which maximizes productivity by enabling humans to focus on meaningful work."
Doing what they do best
In a blog post announcing its arrival to the market, the company outlined its roadmap for the future of autonomous picking. Its end-goal, level six, would see warehouses equipped with a distributed human-robot team operating "in synchrony to do multiple related tasks in multiple unstructured workflows across locations, with cross-task scheduling and global productivity optimization."
Level five, meanwhile, would involve "a human-robot team working on a set of interrelated collaborative tasks with everyone focused on doing what they do best." That's next on the agenda for Dexterity, which says its system is currently operating at level four: "A team of (mobile) intelligent robots that collaborate and work in synchrony on an unstructured task with dynamic human-robot interactions."
According to Menon, "The day where entire warehouses run at L5 is nearby. L6 will fundamentally transform the way our customers do business."
Since its launch two-and-a-half years ago, Dexterity has raised more than $56.2 million in funding from the likes of Kleiner Perkins and Lightspeed Venture Partners. The company's initial customers include Kawasaki Heavy Industries, a worldwide delivery company and a global food distributor.
Keep up with the ever-evolving AI landscape
Unlock exclusive AI content by subscribing to our newsletter.
You May Also Like
---