GXO uses robot arms from Knapp to automate warehouse picking
GXO uses robot arms from Knapp to automate warehouse picking
The pilot project envisages much more automated warehouses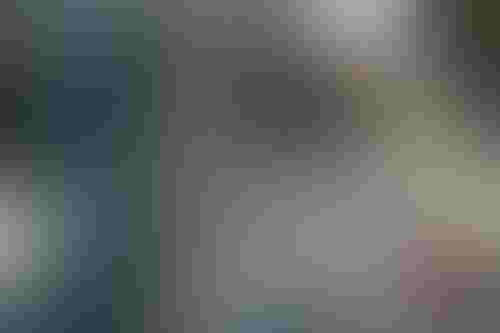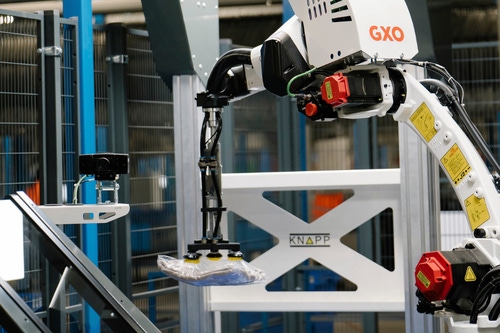 Looking towards more automation
GXO Logistics, the world's largest pure-play contract logistics provider, has launched a pilot project that looks at using robots in a warehouse for order picking – the process of handling assorted packages that is typically still handled by humans.
Dubbed 'the Pick-it-Easy Robot,' the system designed by Knapp AG is being used in a fashion e-commerce warehouse in Tilburg, the Netherlands.
GXO said the robot is capable of recognizing individual products and can identify optimal gripping points and speeds. It can also place items onto a conveyor for sorting and routing to required packing stations.
Knapp, the Austrian provider of automated intra-logistics, said the robot arm "addresses the unique logistics challenges presented by the apparel industry, given the vast range of product sizes, shapes, textures, weights, and packaging."
"The adaptability demonstrated by our Pick-it-Easy Robot is proving up to the challenge of complex ecommerce warehouse environments," added Markus Posch, product manager for robot systems at Knapp.
Look out warehouse employees, the robots are coming… again
GXO is an American logistics firm that operates in 29 countries. Headquartered in Greenwich, Connecticut, it is a spin-out of XPO – the freight transportation company.
Last year, GXO opened the "warehouse of the future" in Leicestershire, UK, as part of a joint venture with Nestlé.
That site effectively serves as a testbed for new technologies in the logistics industry – making use of VR and AR applications, as well as a proprietary warehouse management platform that integrates automation and consolidates site functions through machine learning.
GXO calls the deployment of Knapp's robot an industry-first, with the logistics firm saying it plans on expanding the deployment in Tilburg.
Robots for logistics settings are a hot topic – with acquisitions and deployments aplenty. Among the notable cases, Swiss engineering giant ABB is muscling its way into the market through its proposed purchase of Spain's autonomous robot maker ASTI Mobile Robotics Group.
The addition of ASTI, which makes autonomous mobile robots (AMRs) that can move around the factory and warehouse floors at up to two meters per second, will significantly bolster ABB's armory – which primarily consists of static machines.
Another acquisition saw mobile computing and supply chain company Zebra Technologies snap up Fetch Robotics for $290 million. Zebra already owned five percent of the warehouse robotics startup, and has invested in other robotics companies, as well as launching its own.
Meanwhile, retail giant Walmart has emerged as one of the industry's early adopters, using automated supply chain systems at its sites to improve operations. It has deployed a combination of autonomous robots, cameras, and tracking systems.
But such deployments don't always work out – with some concerns raised in the UK after online grocer Ocado suffered a warehouse fire caused by robot collision.
The accident occurred in July, with around 100 firefighters sent to tackle the blaze in Erith, southeast London, which started when three robots, operating on top of a fully automated grid system, ran into each other.
Keep up with the ever-evolving AI landscape
Unlock exclusive AI content by subscribing to our newsletter!!
You May Also Like
---