Is agriculture ready for autonomous tractors?
Is agriculture ready for autonomous tractors?
Report says biggest risk is collision with people and other vehicles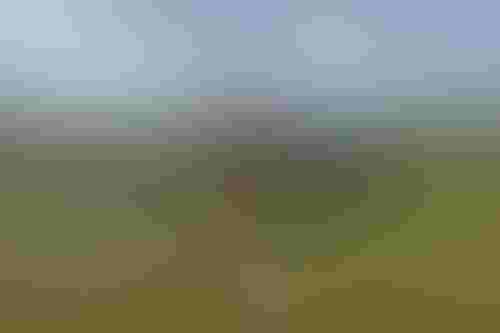 Report says biggest risk is collision with people and other vehicles
A new white paper from Agri-EPI Centre, the U.K. Agricultural Innovation Centre for Precision and Engineering Technology, offers recommendations related to future developments of autonomous agricultural solutions.
Currently, several companies are developing autonomous offerings in the agriculture space. John Deere showcased an autonomous tractor at this year's CES. To support its work in autonomy, the agricultural machinery firm snapped up Bear Flag Robotics for $250 million last August.
But it's not just big names working in this space: startups like Monarch Tractor and Midnight Robotics are also making waves in this space.
For its 2021 Agricultural Technology Hackathon, Agri-EPI Centre, joined forces with Innovate UK-funded Hands Free Farm, a testbed for autonomous farm machinery and drones. Robotics, drones and computer vision were all used to address challenges like detecting people entering and exiting operational areas and managing human-machine interaction.
Following the hackathon, Agri-EPI published an 11-page white paper that raises considerations around agriculture's readiness for large-scale adoption of autonomous vehicles and offers recommendations around maximizing safety, improving connectivity and combating future technology threats.
The white paper suggests that the biggest potential risk from autonomous agricultural solutions is the threat of collision with humans or other vehicles.
To combat the threat, Agri-EPI recommends building mechanisms into AI systems that are capable of distinguishing between a deliberate collision versus an accident to ensure safety.
The findings also urge for appropriate signage to be put in place to warn the public of autonomous agricultural vehicles being used. Potential revisions to the U.K. Government's statutory guidance Countryside Code may also need to be reviewed to reference technology and autonomous systems.
The group also calls for cross-sector learning between both the automotive and the agriculture sectors to "help maximize preparedness through rigorous testing of autonomous models."
Agri-EPI's findings detail strong sentiments from stakeholders on the need for an autonomous agricultural vehicle code of practice put forward.
The white paper also warns of two other issues: connectivity and cybersecurity threats.
It calls for 5G to be rolled out in more rural areas to improve connectivity on farms. The network also recommends for more ingress/egress points to be secured to prevent systems from being comprised by unscrupulous actors.
Hackathon win for Agribot
The winner of Agri-EPI Centre's hackathon was Agribot AI, a U.K. precision farming firm.
The company's hackathon-winning concept "brought together AI and vision technologies to provide a cost-effective, anonymized human and animal detection system that could work with notoriously patchy rural connectivity."
Following its win, the London-based firm is talking with Hands Free Farm to develop and implement their technology on its testbed site.
Agribot beat off competition from NextGenAgri, Continental Industry and GMV NSl, among others.
The event itself was supported by funding from the EU's Horizon 2020 Research and Innovation Program.
Keep up with the ever-evolving AI landscape
Unlock exclusive AI content by subscribing to our newsletter!!
You May Also Like
---