Walmart plans modular fulfillment centers full of autonomous robots
Walmart plans modular fulfillment centers full of autonomous robots
Alert Innovation's Alphabot passes trial with flying colors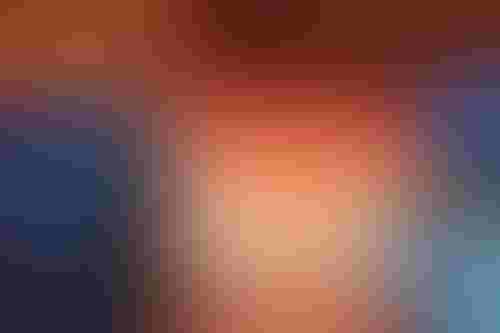 Alert Innovation's Alphabot passes trial with flying colors
Retail colossus Walmart plans to build modular warehouses inside, or adjacent to, its main stores, designed for online delivery and 'click and collect' orders.
The company will start with a few dozen locations, each using autonomous robots to pick up orders, but plans to scale up in the months to come.
This has nothing to do with Amazon, why do you ask?
The local fulfillment centers will cater to online shoppers, featuring products that are commonly ordered, as well as fresh and frozen produce.
When orders come in, an autonomous robot will retrieve the items, and they will be transported to human employees to pack. Humans will also pick fresh produce like meat and seafood, as well as make trips to the main store for any items not present in the fulfillment center.
Walmart plans to trial different systems and configurations at different sites, with tech from companies including Alert Innovation, Dematic, and Fabric.
Alert's Alphabot has been used as a warehouse retrieval bot by Walmart since late 2019, although in a limited capacity, in a single location in Salem. "The technology is impressive," Tom Ward, Walmart's SVP of customer product, said.
Walmart also plans to experiment with placing the fulfillment center inside or outside the main store, and will trial automated pickup points – where consumers can drive up, scan a code, and pick up their shopping.
The retailer is running several trials with self-driving companies, including Cruise, Nuro, Waymo, Udelv, and Ford, which will likely be combined with automated pickup points in the future.
It also uses cleaning robots powered by an AI system developed by Brain Corp, cash counting machines called Cash360, and self-checkout machines to replace cashier workers.
But Walmart hasn't embraced robots wholeheartedly. Last year, it abruptly reversed plans to expand a partnership with Bossa Nova robotics, ultimately canceling the contract entirely, and causing the startup to lay off half of its staff.
Prior to the decision, Walmart used six-foot Bossa robots to drive along shop aisles scanning shelves for stock updates and errors.
But, with the pandemic, Walmart found that its staff were frequently walking the aisles to collect online orders anyway, and handling inventory at the same time.
Walmart CEO John Furner is also thought to have been concerned about what shoppers may think of the hulking robots looming over them while they shop.
Now, with the new fulfillment centers, the robots will be quietly tucked away in another building.
About the Author(s)
Stay Ahead of the Curve
Get the latest news, insights and real-world applications from the AI Business newsletter
You May Also Like
---