Yanmar reveals YV01: An autonomous robot for vineyards
Yanmar reveals YV01: An autonomous robot for vineyards
The lightweight machine can climb and descend slopes of up to 45 degrees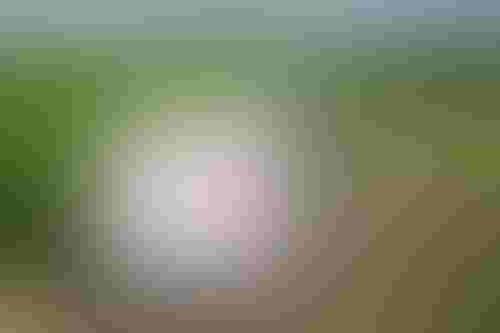 The lightweight machine for precision spraying can climb and descend slopes of up to 45 degrees
Yanmar, the Japanese agricultural machinery manufacturer, has revealed a new robot designed to automate vineyard operations.
The YV01 is an autonomous robot for spraying applications. The accuracy of the machine would lead to the production of healthier, cleaner vines, the company said.
"YV01 offers cutting-edge autonomous technology and is flexible, lightweight, and environmentally-friendly as it ensures highly accurate spraying on vines," said Peter Aarsen, president at Yanmar Europe.
"It can be safely and simply operated by a nearby supervisor and it is ideally suited for vineyards which have narrow pathways and where the vines are not tall."
Enjoy the Robo-vintage
Yanmar has been building AI into its its agricultural machines since 2018, when it unveiled a range of autonomous tractors.
The company has two 'Robo-tractor' lines – the Robot Tractor and Auto Tractor.
The former is fully autonomous and can be monitored by an operator, while the latter is capable of high-precision work with minimal human operation.
In February, the Japanese company's agribusiness subsidiary announced upgrades to its automated tractors, providing a better multi-frequency antenna to improve connections and higher positioning accuracy.
Previously, the tractors required a base station to be located on farms; this is no longer essential thanks to the integration of Virtual Reference Stations, albeit they do require the use of a correction signal service.
The company's latest automated creation aims to improve safety and productivity while reducing costs for winemakers.
The autonomous spraying robot is lightweight, and can climb and descend slopes of up to 45 degrees.
The robot produces a stream of electrically charged spray droplets that are attracted to the plant leaves so that all surfaces are treated, and excess spray is apparently reduced to a minimum.
The machine doesn't compress soils in any weather conditions and is easily transportable on a small truck or trailer, whilst carrying a high payload of spraying fluids, the firm said.
"Using an advanced spraying system, YV01 ensures that vines are precisely sprayed with the exact amount of droplets which means less spraying fluids are required," a statement reads.
YV01 does run on a gasoline engine. It's set to enter a period of testing and evaluation, with sales expected to begin next year.
The robot was shown off during the recent VITeff International Sparkling Wine Technology Exhibition in Epernay, France.
It's all going down on the farm
Yanmar's vineyard bot isn't the only autonomous farming robot to make headlines of late.
Small Robot Company (SRC), a British firm developing autonomous farming robots, smashed its crowdfunding target in August. The startup is creating lightweight robots that improve food production by planting, monitoring, and treating arable crops without any human involvement.
In April, US firm AppHarvest acquired Root AI, a Massachusetts startup developing autonomous robots for use in indoor farms. The deal was worth around $60m, consisting of approximately $10m in cash and the balance in AppHarvest common shares.
Meanwhile, Yanmar rival John Deere recently signed a definitive agreement to acquire Bear Flag Robotics for $250m. Bear Flag is a Silicon Valley-based startup that develops autonomous driving technology that the world's largest tractor maker says is compatible with many of its existing machines.
Second time lucky?
The YV01 isn't the only autonomous robot designed for use in vineyards.
Vinbot from Robotnik is an all-terrain autonomous mobile robot that uses sensors to analyze vineyards, providing winegrowers with data on their crops.
Robotnik managed to secure more than €1.5m ($1.7m) in grant money from the EU via its FP7 program to optimize yield management and quality of European wines.
Following the grant and subsequent testing, Robotnik found in January 2018 that Vinbot was "not ready for commercial launch."
The company said it required further research on its computer vision algorithms, sensor data processing, and modeling to improve the Vinbot's prediction ability and handling.
Keep up with the ever-evolving AI landscape
Unlock exclusive AI content by subscribing to our newsletter!!
You May Also Like
---