Zebra Technologies to buy warehouse automation startup Fetch Robotics
Zebra Technologies to buy warehouse automation startup Fetch Robotics
Spending $290 million as retail tech giant looks to robots for its future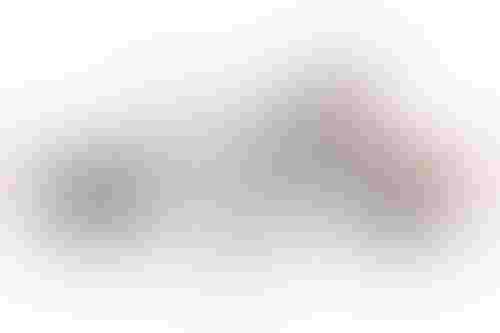 Mobile computing and supply chain company Zebra Technologies has acquired Fetch Robotics for $290 million.
Zebra already owned five percent of the warehouse robotics startup, and has invested in other robotics companies, as well as launching its own.
The deal is subject to customary closing conditions, including regulatory approval, and is expected to close in the third quarter of 2021.
Because Amazon won't share Kiva
Fetch operates several Autonomous Mobile Robots (AMRs) across the warehouse space, including for manufacturing lines, fulfillment sites, and distribution hubs. It also sells them to researchers, including the University of Washington, Swarthmore College, and OpenAI.
The systems range from small bots that drive underneath shelves and move product, to ones that carry cameras for security, to more advanced and experimental arm-wielding robots for picking.
Zebra is best known for developing mobile computers and tech like barcode scanners for the retail, manufacturing, supply chain, healthcare, and government sectors.
With more than $4bn in revenues last year, and some 8,800 employees on its payroll, the company has expanded through an aggressive acquisition strategy, including the $3.45 billion purchase of Motorola Solutions' Enterprise Division in 2014.
Now, it has its eyes on the robotics sector. Last year, Zebra announced the SmartSight system for the retail industry. Somewhat similar to the Bossa Nova robot line, it patrols retail aisles, tracking inventory. While Bossa Nova has seen mixed success, Zebra hopes that integrating its robot with the wider array of technologies it already provides to retailers will help make it more popular.
"The acquisition of Fetch Robotics will accelerate our Enterprise Asset Intelligence vision and growth in intelligent industrial automation by embracing new modes of empowering workflows and helping our customers operate more efficiently in increasingly automated, data-powered environments," said Anders Gustafsson, Zebra Technologies CEO.
"This move will also extend our ongoing commitment to optimize the supply chain from the point of production to the point of consumption. We are excited to welcome the Fetch team to the Zebra family."
Last year, Zebra bought a stake in multi-bot warehouse robotics company Locus Robotics, as part of a $40m investment round.
Zebra, Fetch, Locus, and others like Exotec, MusashiAI, and Dexterity are all looking to provide retailers and distributors with a way to compete with Amazon, which acquired robotics firm Kiva for $775 million back in 2012.
At the time, Kiva was the market leader in the nascent warehouse automation industry, working with multiple major retailers including Gap, Walgreens, and Staples. After Amazon took it over, those partnerships ended, leaving companies unable to compete.
"Our goal is to give robots and people the opportunity to do their very best work," said Bill Burns, chief product and solutions officer at Zebra.
"This acquisition is a continuation of what we expect to be a series of innovations that reflect our commitment to creating solutions that help our customers improve their operations through robotics."
Beyond the concerns over job displacement, current robotics systems also risk endangering the humans that are still employed in warehouses. Amazon sites had twice as many serious injuries than the company's less automated competitors, a Washington Post investigation found. The more robots Amazon used, the more injuries were reported.
After first pushing back on the claims, Amazon this June appeared to admit it had a problem, announcing two new robots it said would allow Amazon to cut the number of "recordable incidents" in half by 2025 – putting it closer to average.
The jovially named 'Ernie' and 'Bert' aim to reduce strenuous movement and prevent accidents – although the latter will be allowed to travel more freely amongst human areas than previous systems.
Amazon said that it currently uses some 350,000 mobile drive unit robots.
Keep up with the ever-evolving AI landscape
Unlock exclusive AI content by subscribing to our newsletter!!
You May Also Like
---