AI News Roundup: AWS to Spend $35 Billion on Data Centers
AI News Roundup: AWS to Spend $35 Billion on Data Centers
Also - McKinsey expands AI consulting team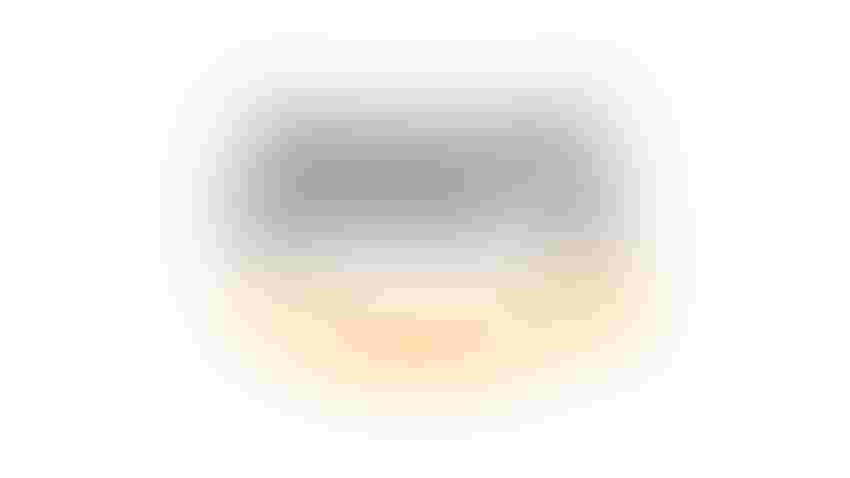 AI Business brings you the latest in deals and products from across the AI world.
This week's roundup covers AWS's new $35 billion data center expansion in Virginia and McKinsey's latest acquisition, among other developments.
To keep up to date with coverage of all things AI, subscribe to the AI Businessnewsletter to get content straight to your inbox and follow the AI Business Podcast on Apple and Spotify.
AWS to invest $35 billion on data centers in Virginia
AWS is set to expand its data centers in Virginia, with plans to invest $35 billion by 2040.
Amazon's cloud computing company will look to "establish multiple data center campuses" across Virginia and will aim to create 1,000 jobs, the office of Gov. Glenn Youngkin announced.
Youngkin and the Virginia Economic Development Partnership said the plans will expand on AWS's existing sites in the Commonwealth.
"AWS has a significant presence in Virginia, and we are excited that AWS has chosen to continue its growth and expand its footprint across the Commonwealth," said Youngkin. "Virginia will continue to encourage the development of this new generation of data center campuses across multiple regions of the Commonwealth."
McKinsey acquires Israeli AI analytics firm
Global consulting firm McKinsey has acquired data science platform Iguazio for an undisclosed amount.
The acquisition is designed to empower QuantumBlack, McKinsey's AI consulting team.
As such, Iguazio's team of more than 70 data and AI experts will join McKinsey. The Iguazio and QuantumBlack teams will be fully integrated, working from a single product roadmap.
This is McKinsey's first acquisition in Israel. The newly extended team will serve as the foundation for a new QuantumBlack location.
McKinsey hopes the acquisition will help it answer this question: How do organizations successfully deploy and scale AI to unlock real business value?
"The answer to this is multi-dimensional. It requires getting many elements right simultaneously – data, algorithms, IT architecture, capabilities, change management, and domain expertise," said Alexander Sukharevsky, McKinsey senior partner and global co-leader of QuantumBlack. "We have been working on a holistic offering that allows us to master all these dimensions in a very intuitive way, and we have road-tested it with various clients across the globe."
UK Courts to get data oversight
The U.K. Ministry of Justice has launched a data governance panel tasked with overseeing data usage across the country's courts and tribunals.
The panel will offer independent expert advice and guidance on issues referred to it by the HM Courts & Tribunals Service (HMCTS), the Ministry of Justice (MOJ) and the Judiciary. It will be tasked with giving guidance on access to and use of court and tribunal data related to issues around the rule of law and ensuring the independence of the judiciary.
The panel will be compromised of five senior officials from the MOJ and HMCTS, five senior judges and at least five independent experts versed in data, social research and emerging technologies including machine learning.
Deutsche Bank brings its RPA solution to China
Deutsche Bank has launched a Robotic Process Automation (RPA) solution in China.
The RPA tool, created via its Blue Water Fintech Lab, Is designed to help corporate treasurers automate and streamline complex processes.
It can simulate the processing of financial records to provide actional data insights at speed. After a successful pilot program of the tool, what used to take 60 to 80 hours of manpower to process can now be done in a single hour.
The fully AIP-enabled tool contains a configurable interface so it can be aligned with a client's existing dashboard.
Deutsche Bank claims it is the first international bank to offer an RPA tool in China to corporate clients.
"We firmly believe that it will power the development of innovative services, deliver new digital solutions and help us move even closer to our clients by embedding our services in their platforms," said Chintan Shah, Deutsche Bank's head of corporate coverage for APAC and head of cash sales.
DataStax snaps up Kaskada
Santa Clara, California-based software vendor DataStax has acquired Seattle-based machine learning company Kaskada. Terms were not disclosed.
Kaskada's ML tech is designed to process event data as streams or stored in databases, which is used to create or update features for ML models. Customers use its ML offerings to adapt to rapidly evolving content.
DataStax will now open source core Kaskada technology, as well as expand its own offerings.
"Businesses must operate in real-time, using data to power operations and fuel instant, informed decisions and actions," said Chet Kapoor, DataStax chair and CEO. "DataStax has many customers already using real-time data, and with Kaskada as part of our services portfolio, we can give them the opportunity to use that data to create powerful experiences for their customers with real-time AI. It's an exciting time for DataStax, and we have a clear new mandate: real-time AI for everyone."
Keep up with the ever-evolving AI landscape
Unlock exclusive AI content by subscribing to our newsletter!!
You May Also Like
---