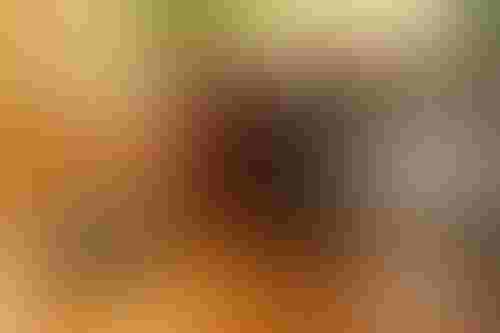 Also – Starbucks starts NFT loyalty program, Getty bans AI images
AI Business brings you the latest in deals and products from across the AI world.
This week's roundup covers the FTC's probe into Amazon's acquisition of Roomba, Getty's decision to bar AI-generated images and more!
To keep up to date with coverage of all things AI, subscribe to the AI Business newsletter to get content straight to your inbox.
FTC seeks a deeper clean
The Federal Trade Commission is investigating Amazon's prospective $1.7 billion purchase of Roomba maker iRobot.
According to an iRobot regulatory filing, the FTC is seeking further information on the deal under a 'second request' — effectively giving the regulator the authority to scrutinize the deal in greater depth
Amazon announced the deal back in May, at a price of $61 per share in cash. The terms of the deal include the assumption of iRobot's debt.
The acquisition, which is seen as a further expansion into the home market for Amazon, has raised concerns that it will provide Amazon a further monopoly on the digital economy.
Getty says no to AI images
Stock photo platform Getty has become the latest site to ban AI art.
Getty CEO Craig Peters confirmed the move to The Verge, suggesting issues around legality prompted the platform's decision.
"There are real concerns with respect to the copyright of outputs from these models and unaddressed rights issues with respect to the imagery, the image metadata and those individuals contained within the imagery," he said.
DALL-E, Midjourney, and Stable Diffusion are among the AI tools being used to generate art — and headlines.
But Getty isn't alone. While it represents the largest and the latest platform to say no to AI art, Newgrounds, FurAffinity, Inkblot Art and PurplePort already do so.
DABUS redux: Never give up
Stephen Thaler, the computer scientist attempting to obtain U.S. patent protection for the AI system DABUS, is asking a U.S. appeals court for a new hearing after it upheld a lower court's order that denied his request.
In August, the U.S. Court of Appeals for the Federal Circuit ruled against Thaler, saying that the U.S. Patent Act grants protection only to a "natural person."
This definition was also applied to Thaler's attempts in the U.K and Europe. Only South Africa has granted DABUS patent protection, although its inventorship rules may be more flexible compared with other jurisdictions.
Thaler is now arguing before the appeals court that DABUS is an "individual" under federal law, according to Reuters. He said decision the court decision was not consistent with Supreme Court precedent or "the language and purpose of the Patent Act."
I'll just have a coffee, please
Coffee giant Starbucks is launching an NFT-based loyalty program called Odyssey.
Customers will be able to purchase digital assets and rewards. These can also be earned by purchasing drinks from the coffee chain, similar to how stores would offer stamps in exchange for free drinks.
NFTs covered by Odyssey include exclusive experiences such as tours of facilities.
Starbucks has followed the likes of Nike and Ralph Lauren in embracing web3 and new ways of branding. Other examples include fast-food chain Wendy's opening a store in Meta's Horizon World and HSBC plans to build 'virtual stadiums' on the platform Sandbox.
Keep up with the ever-evolving AI landscape
Unlock exclusive AI content by subscribing to our newsletter.
You May Also Like
---