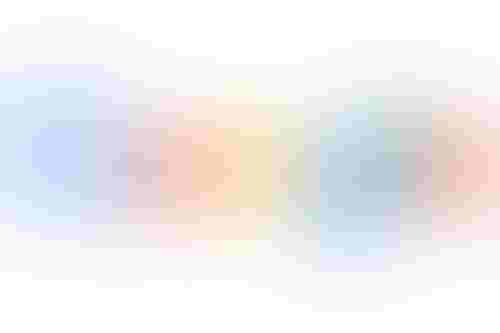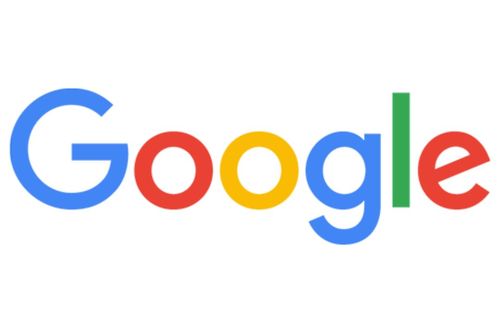 Also – Miso Robotics + AWS, deepfakes and monitoring of critical assets
AI Business brings you the latest in deals and products from across the AI world.
This week's roundup covers news about Google's job interview tool, NASA and UFOs, deepfakes and more!
To keep up to date with coverage of all things AI, subscribe to the AI Business newsletter to get content straight to your inbox.
Google will help you prepare for job interviews
Google has launched Interview Warmup, a tool that lets job seekers practice for job interviews. Using machine learning, the tool will analyze your answers to spot things such as words you use most often ('really' or 'sure') as well as job-related terms.
The tool asks job seekers five questions and transcribes their answers in real time. The answers are then analyzed and the tool also offers advice on how to improve responses, with examples.
Interview Warmup was initially created for those pursuing Google Career Certificates but it has been expanded to accommodate other types of jobs.
Figure 1:

Miso Robotics partners with AWS
Restaurant robot specialist Miso Robotics is partnering with AWS to begin testing software that powers its Flippy 2 and Flippy Lite bots using AWS RoboMaker, a cloud-based simulation service specializing in robotics.
The move lets Miso run up to 50 simulations at once, enabling the company to turn future prototypes into functional products at a "much quicker" rate.
"We will go from running 12 simulations a month with single units to doing 100 in a night. By testing hundreds of configurations in parallel, we are able to save costs and develop products faster," said Miso CTO Chris Kruger.
Testing will be done in simulations in the cloud when deploying Flippy 2 and Flippy Lite through these configurations.
NASA to research UFOs
NASA is kicking off a scientific study in the fall on Unidentified Aerial Phenomena (UAP) – also known as UFOs − to ensure aircraft safety and protect national security. UAP are "observations of events in the sky that cannot be identified as aircraft or known natural phenomena."
The study will focus on identifying available data, how to collect future data and how to use that data to move "scientific understanding of UAPs forward," the agency said in a blog.
NASA helpfully added that "there is no evidence UAPs are extra-terrestrial in origin."
Further, the agency said it is not part of the U.S. Department of Defense's Unidentified Aerial Phenomena Task Force or its successor, Airborne Object Identification and Management Synchronization Group.
However, NASA said it has coordinated across government on using science to investigate UAP. It also has an astrobiology program that looks for life beyond Earth.
Leading the nine-month UAP study will be astrophysicist David Spergel, former head of Princeton University's astrophysics department and now president of the Simons Foundation in New York.
Paravision to detect deepfake videos
Vision AI company Paravision said it received funding from a 'Five Eyes' government to develop technology that can spot deepfake videos.
Five Eyes is an alliance among major English-speaking democracies − U.S., U.K., Canada, Australia and New Zealand − to share intelligence. Paravision did not say which government gave it funding nor how much it received.
Deepfakes use AI to generate representations of people – real or imagined – and can be manipulated to say or do what the creator wishes. For example, there is a deepfake video of Ukraine President Volodymyr Zelensky purportedly giving the order to surrender to Russia.
"Deepfake technologies pose significant new threats to democracy, national security, identity and personal privacy. They contribute to an atmosphere of uncertainty and distrust that can be exploited by malicious actors," said Paravision Chief Product Officer Joey Pritikin, in a statement.
Primer acquires disinformation specialist
Primer, which offers industrial-grade NLP solutions that collect and analyze volumes of content for military intelligence and other uses, has acquired Yonder, a specialist in disinformation analysis.
"Getting ahead of false or misleading influence campaigns − before they go viral and have lasting effects on perceptions, beliefs, and behaviors − is essential to combating the challenges of information-based warfare," the companies said in a statement. 
Primer and Yonder together can provide "solutions for detecting and monitoring information operations and disinformation campaigns as they unfold, giving customers early warning capabilities to launch countermeasures and defend against attacks," said Primer CEO Sean Gourley, in a statement.
Terms of the deal were not disclosed.
Hitachi unveils critical asset-monitoring solution
Hitachi has unveiled an AI-powered software that can inspect, monitor and optimize critical assets such as electric and other utilities and spot problems before they happen. It also helps reduce risks and the impact of storms or fires.
Lumada Inspection Insights lets users spot potential issues through automated asset inspection and analysis using AI to scour through photographs and video, including lidar, thermal and satellite imagery.
Figure 2:
Monitoring an electrical substation (Image credit: Hitachi)
The solution uses AI and ML to find the root causes of failures and forced shutdowns by analyzing image types, assets and risks. Predictive analytics will assess the risks, paving the way for proactive remediation.
For example, the system can predict when tree branches and other vegetation should be trimmed to avoid interfering with power lines. The company said this leads to increased reliability, fewer manual visits and lower carbon dioxide emissions.
"Inspection, planning and monitoring are among the most critical tasks utilities undertake to maintain grid reliability and resiliency," said John Villali, research director at IDC Energy Insights, in a statement.
Laiye partners with Accenture
Intelligent automation firm Laiye has named Accenture as its global partner and System Integrator (SI) in the Americas. The two will share their knowledge, expertise and experience to help companies scale their AI-powered Intelligent Automation efforts.
"This partnership in the Americas will allow Laiye's customers to implement our suite of IA tools and Accenture's cloud expertise and solutions, reflecting our continued and mutual commitment to delivering business excellence for our clients," said Alejandro Arboleda, vice president at Laiye North America, in a statement.
Keep up with the ever-evolving AI landscape
Unlock exclusive AI content by subscribing to our newsletter!!
You May Also Like
---