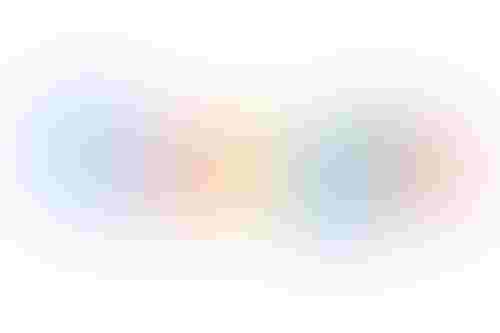 Also - An update to the Ray framework.
AI Business brings you the latest in deals and products from across the AI world.
This week's roundup covers Google's LaMDA 2 tests, DoorDash's delivery partnership with Facebook marketplace and more.
To keep up to date with coverage of all things AI, subscribe to the AI Business newsletter to get content straight to your inbox.
Google's LaMDA 2 available to the public
LaMDA 2, the AI chatbot from Google that one of its engineers claimed was sentient, is being made available to the public.
Users can sign up to test LaMDA via the AI Test Kitchen, an app designed to help Google gather feedback on its AI tech.
App users can choose from three testing options: "Imagine It" which allows users to name a place, which the chatbot will then describe; "Talk About It" where users can converse with the bot about a specific prompt; and "List It" where users offer a topic and the system will break it down into bullet points.
"We'll be opening up to small groups of people gradually," Google said, though the service is currently limited to the U.S.
DoorDash partners with Facebook
DoorDash, the San Francisco-based food delivery platform, is partnering with Facebook Marketplace to deliver goods.
The partnership will see DoorDash deliver items capable of fitting in the car's trunk up to 15 miles away. Deliveries will be expected in 48 hours. The project is being piloted in several U.S. cities. 
Currently, the only company allowed to deliver large items via Facebook Marketplace is a delivery company, Dolly. DoorDash has been delivering same-day items for JCPenny since last December, with the department store's retail products available via DoorDash's membership program, DashPass.
A brand new Ray
Anyscale, the company behind Ray, the distributed computing framework utilized in machine learning, has unveiled Ray 2.0.
The latest version of the framework includes tools designed to unify runtime layers to ease ML development, a toolkit for using Ray applications on Kubernetes and interoperability with tools like Weights & Biases and Hugging Face Transformers.
Unveiled at the annual Ray Summit, Anyscale also introduced an enterprise-focused Ray platform designed for businesses to build and manage AI and Python applications using Ray.
"Thousands of organizations already rely on Ray for their AI initiatives," said Anyscale CEO, Robert Nishihara. "With new innovations in Ray 2.0 and Anyscale's platform, we are further accelerating our efforts to ensure Ray is easily accessible to any developer and to organizations of all sizes."
In addition to the Ray announcements, Anyscale also announced it secured $99 million in series C funding co-led by existing investors Addition and Intel Capital.
Defense down under
Lockheed Martin Australia, the Royal Australian Air Force (RAAF) and the Australian government's Defence Science Technology Group (DSTG) recently tested an AI-powered military command-and-control training system.
The AI system featured a live virtual constructive (LVC) training system that provided air and missile defense decision support capabilities.
Designed for multi-domain use, the system was tested in virtual exercises that took place over several weeks. A team of scientists from STELaRLaB, the research arm of Lockheed Martin Australia, was tasked with evaluating how resource allocation decision support systems can be integrated into battle management testbeds.
"Being deployed with Defence and having the benefit of deep operational experience providing context and feedback was invaluable, as it allowed our STELaRLab scientists to gain critical insights in real time," Kevin McDonald, Lockheed Martin Australia's research engineering manager and the IAMD research leader at STELaRLab told Australia Defense Magazine.
Helping understand the costs of cancer
Singapore's National University Cancer Institute (NCIS) has teamed up with startup Bot MD to create a platform that can calculate treatment costs for cancer patients.
The AI-powered platform, dubbed the NCIS Chemotherapy Cost Calculator, can tell users how much their treatment will cost while factoring in things like residency status and eligibility for national subsidy schemes. 
It has a built-in proprietary algorithm that helps optimize the cost of treatment. It works by finding the most cost-effective combination of drug strengths to make up a patient-specific dose, and by highlighting to health care staff when a generic or biosimilar alternative is available.
The AI calculator will be updated whenever subsidy programs are revised to provide accurate costs to patients.
NCIS ChemoCalc is customizable, meaning health care providers can alter the platform based on how they procure and administer cancer treatments. 
"Given the increasing complexities of healthcare financing and the fast-growing range of new possibilities in oncology treatments, I believe this tool will be useful not only for the public hospitals but potentially extend to the private hospitals and clinics as well as private insurance companies to help simplify the process of chemotherapy financial counseling in Singapore," said Bot MD's CEO and co-founder Dorothea Koh.
Keep up with the ever-evolving AI landscape
Unlock exclusive AI content by subscribing to our newsletter!!
You May Also Like
---