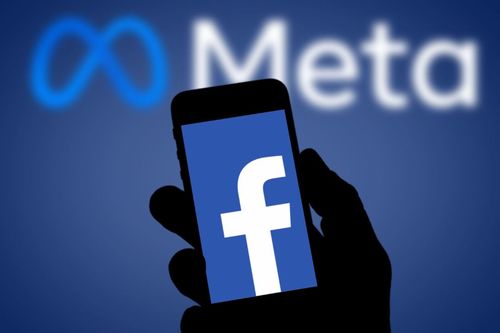 Also – Instagram faces second highest GDPR fine, ransomware hits major U.S. school district
AI Business brings you the latest in deals and products from across the AI world.
This week's roundup covers Meta's latest headaches, the ransomware attack on the L.A. school district and more!
To keep up to date with coverage of all things AI, subscribe to the AI Business newsletter to get content straight to your inbox.
Meta quietly acquires another VR startup
Meta has quietly bought a Berlin-based VR startup despite facing a lawsuit from regulators over another VR company acquisition, according to The Wall Street Journal.
Lofelt specializes in 'haptic touch,' a technology that aims to replicate the sense of touch in VR by sending vibrations to a video game controller or smartphone. It provides tools to games developers to include haptic touch technology in mobile apps and PlayStation 5 games. Lofelt's website only says it is "now embarking on a new adventure."
Meta is being sued by the Federal Trade Commission (FTC) over its acquisition of another VR company, Within Unlimited. In August, the FTC filed a lawsuit to stop the deal, saying its consummation would "stifle competition and dampen innovation" given that Meta sells the most widely used VR headset, operates a widely used VR app store and owns many popular VR apps. Within Unlimited is a VR studio that markets Supernatural, a leading VR fitness app.
Meta CEO Mark Zuckerberg had said in an Aug. 25 interview with popular podcaster Joe Rogan that haptic touch can enhance the VR experience. Meta has bet its future on developing an all-VR experience called the metaverse.
"So we already have these experiments with haptic gloves where … if you touch a digital object, if you drop a ball from one hand to the other, you can feel the ball in your hand physically," Zuckerberg said. "That's pretty cool."
Instagram faces second largest GDPR fine
Ireland's data privacy regulator reportedly is fining Instagram $400 million, the second largest GDPR fine on record. Since several tech giants opened their EU headquarters in Ireland, the country's Data Protection Commission (DPC) is effectively their privacy regulator.
The investigation, which began in September 2020, focused on children ages 13 to 17 who were allowed to operate business accounts – meaning their phone numbers and email addresses were published. Also, kids in this age group had their accounts set to 'public' by default.
A Meta spokesperson told AI Business that the inquiry "focused on old settings that we updated over a year ago, and we've since released many new features to help keep teens safe and their information private. Anyone under 18 automatically has their account set to private when they join Instagram, so only people they know can see what they post, and adults can't message teens who don't follow them."
"While we've engaged fully with the DPC throughout their inquiry, we disagree with how this fine was calculated and intend to appeal it. We're continuing to carefully review the rest of the decision."
Ransomware hits second largest U.S. school district
The Los Angeles Unified School District, which serves more than 600,000 students in over 1,000 schools, has been hit by a ransomware attack.
The IT infrastructure of the second-largest school district in the U.S. was taken down by an unknown attacker who demanded no ransom. Although the attacker gained access to the district's online student management system, L.A. Unified said any compromised email accounts found on nefarious websites were "unrelated to this attack."
"All compromised credentials have been fully deactivated to protect network integrity," the school district said.
Figure 1: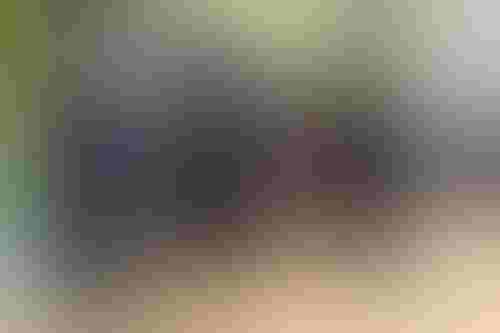 LAUSD Superintendent Alberto Carvalho speaks to reporters
No culprit has been identified, though the Associated Press was told that foreign actors were likely responsible.
"While students and employees continue to re-authenticate their accounts, Los Angeles Unified is strengthening accounts by expediting the rollout of a multi-factor authentication process," Superintendent Alberto Carvalho said in a statement.
EU opens Silicon Valley office
The European Union has opened a new office in San Francisco, which it bills as a global center for digital technology and innovation. The office seeks to strengthen ties with public and private stakeholders such as policy makers, businesses and civil society in digital tech.
The office is the result of the 2021 EU-US Summit that called for a shared commitment to reinforce technological ties.
The EU aims to promote EU standards and technologies, digital policies and regulations as well as governance models and advance the work of the EU-US Trade and Technology Council.
Chinese AI company files for IPO a third time
Chinese AI company 4Paradigm reportedly has filed to go public in Hong Kong for the third time after two previous attempts failed, with U.S. sanctions perhaps playing a part.
Beijing Fourth Paradigm Technology Co. (第四范式) offers AI software that enables enterprises to develop their own decision-making AI applications. Its clients span a range of industries, including banking, retail and agriculture. CATL, PetroChina, Industrial and the Commercial Bank of China are among those using its AI platform solutions.
To date, the Chinese company has raised $1.1 billion across seven funding rounds. The likes of Goldman Sachs, CTBC Bank and the Agricultural Bank of China have previously backed the business.
However, as 4Paradigm sought to take its business public, the move failed, according to the South China Morning Post. Applications filed last August and February lapsed due to unknown reasons. It did note in a filing that "export controls and economic or trade restrictions" may impact its business.
The U.S. Bureau of Industry and Security had imposed sanctions on several Chinese tech companies, including AI firm SenseTime, over accusations that its technologies were used in various mass surveillance efforts.
Georgia on AI's mind
The Georgia Institute of Technology has secured a $65 million grant to support a statewide AI initiative for manufacturing.
The school's AI Manufacturing Pilot Facility will support pilot trials and AI workforce training and the university's economic development institute will help provide technical assistance to small- and mid-sized manufacturers and minority-owned businesses.
The grant was part of the Biden administration's $1 billion Build Back Better Regional Challenge. Some 20 other projects from 24 states were granted amounts ranging from $25 million to $65 million.
Sage, Square join forces in finance
Software provider Sage has partnered with payment tech provider Square.
The pair's partnership will focus on small businesses and will see Sage's accounting and Square's point of sale integrated across the U.K., Ireland and Canada.
"Through this partnership, Sage and Square are taking the pain out of keeping on top of finances for small businesses," said Neal Watkins, executive vice president of product at Sage. "Processing cashless payments effectively is critical to business owners especially as more shoppers choose digital payment methods over cash."
Hitachi, SQream to detect manufacturing anomalies
Hitachi's digital infrastructure business has partnered with SQream.
The pair launched a joint project to use AI to detect anomalies in manufacturing. Using Hitachi Vantara storage systems and SQream for rapid analytics, manufacturers can analyze sensor data to understand equipment efficiency.
The solution aims to improve how enterprises use analytic systems such as Hadoop-Hive, Cloudera and Teradata.
"Together with SQream, we are excited to empower our customers to be even more data-driven, generating new value from their data for faster insights and better decision making," said Tanya Loughlin, director of product marketing in content platforms for Hitachi Vantara.
Keep up with the ever-evolving AI landscape
Unlock exclusive AI content by subscribing to our newsletter.
You May Also Like
---