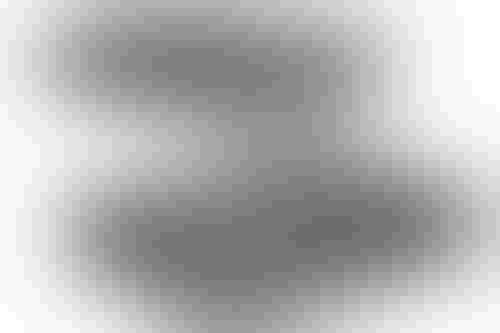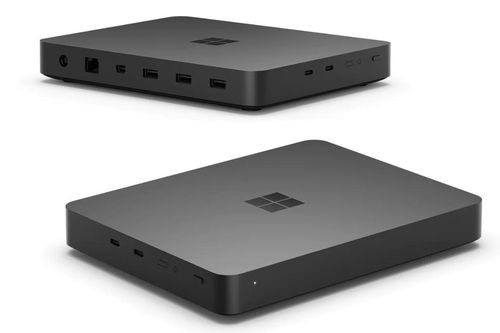 Also - Bumble's nude detector tool and Chinese chess-playing robots.
AI Business brings you the latest in deals and products from across the AI world.
This week's roundup covers the launch of the Windows 2023 Dev Kit, Bumble's AI tool designed to prevent unwanted nudes and more!
To keep up to date with coverage of all things AI, subscribe to the AI Business newsletter to get content straight to your inbox and follow the AI Business Podcast on Apple and Spotify.
New Windows Dev Kit powers AI from your notebook
Microsoft has unveiled the Windows Dev Kit 2023 - a hardware device designed to let developers test AI workloads from a Windows laptop.
The hardware, teased under the name Project Volterra in the summer, is powered by the Qualcomm Neural Processing SDK and the Arm chip, Snapdragon 8cx Gen 3.
It offers 32GB of RAM and 512GB fast storage, along with multiple ports, including built-in Wi-Fi 6, physical ethernet, three USB-As and two USB-Cs, as well as a Mini Display port for flexible connectivity to devices, displays and networks.
"Windows Dev Kit 2023 enables developers to build apps that unlock the power of the NPU hardware to accelerate AI/ML workloads delivering AI-enhanced features and experiences without compromising app performance," an announcement reads.
Retailing for $599, the device is currently only available in eight countries: Australia, Canada, China, France, Germany, Japan, the U.K. and the U.S.
Several companies have been given early access, including anti-piracy outlet Irdeto, software engineering company Linaro and League of Legends developer Riot Games.
"The Volterra device was easy to set up. We are using them as a pseudo developer and debug environment and have found them to be really solid dev machines," said Ryan Butterworth, manager of security engineering at Riot Games.
Bumble backs AI to take on unwanted nudes
It's been a constant problem since the inception of online dating - unsolicited nudes. Now, dating app Bumble has open-sourced its AI tool capable of detecting unwanted vulgar photos.
Dubbed Private Detector, the tool blurs out nudes sent in the Bumble app. Users are then given a notification that they've received a lewd image and are given the choice as to whether they want to unblur the image.
Private Detector was first launched in 2019 on the Bumble and Badoo apps. The dating app company also worked with legislators in Texas, Virginia and California to compose laws that effectively made sending unsolicited lewd photos a punishable offense. The company's decision to work with legislators was to "create accountability and consequences for this everyday form of harassment that causes victims—predominantly women—to feel distressed, violated and vulnerable online."
The dating app's data science team has now penned a white paper explaining the tech behind the tool and posted its code on GitHub.
"It's our hope that the feature will be adopted by the wider tech community as we work in tandem to make the internet a safer place," a Bumble press release reads.
Chinese chess bot beats champions
A chess-playing robot in China has defeated two human champions, some 25 years after IBM's Deep Blue beat Garry Kasparov.
SenseRobot, developed by Chinese AI company SenseTime, beat both Xie Jing, a world champion, and Gu Bowen, a national youth champion.
The chess bouts took place at an event hosted by SenseTime and the Shanghai Chess Academy and were live-streamed to an audience of 850,000, according to a state-run web portal.
"Unlike traditional AI Chinese chess software, I was most impressed with SenseRobot's agility and steady operation, as well as its ability to calmly play the game, just like a real player," said Xie.
The robot was initially designed for family entertainment and can teach and play chess face-to-face with users. It's built to resemble a "small astronaut."
The standard version of the robot retails for $275 (1,999 Chinese Yuan) while the Pro version is priced at $344 (2,499 Chinese Yuan).
Meta offers Ph.D. studies with the Hebrew University of Jerusalem
Meta's AI team is offering a joint Ph.D. program with the Hebrew University of Jerusalem's (HU) School of Engineering and Computer Science.
Ph.D. students who are accepted into the program will have the opportunity to merge theory with real work experience.
Meta will assign the students mentors and scholarships to deepen their understanding of AI and machine learning. Further, these students will have access to Meta's computational infrastructure and facilities.
"This partnership offers our students a unique opportunity to experience the world of research and development from two perspectives: a research perspective that enables experimentation, innovation, and breakthroughs, and an implementation perspective, which will give them an understanding of the real-world impact of their research," said Professor Sara Cohen, dean of the Rachel and Selim Benin School of Computer Science and Engineering at the Hebrew University.
"This one-of-a-kind collaboration will empower Hebrew U.'s Ph.D. students to both study at one of Israel's leading universities and test their ideas in Meta's industry-leading AI laboratory."
Lockheed Martin adopts AI edge with Red Hat
Defense contractor Lockheed Martin is teaming up with Red Hat to apply AI-edge technologies for military applications.
Lockheed Martin will adopt Red Hat Device Edge to "support U.S. national security missions by applying and standardizing AI technologies in geographically constrained environments," an announcement reads.
The defense company recently deployed Red Hat's edge device on one of its Stalker drones to demonstrate how AI-enhanced sensing can advance joint all-domain operations. The Stalker used onboard sensors and AI to adapt in real time to a threat environment.
The Stalker was undertaking a surveillance and reconnaissance mission to detect a simulated military target. Once the Stalker detected the target, project engineers used the Red Hat device to update the Stalker's software in flight.
The software enabled the Stalker to deploy updated AI-based computer vision capabilities and was able to classify the target, providing more useful data and enhancing the situational awareness of the threat environment for U.S. military decision-makers.
"With Red Hat Device Edge, Lockheed Martin is leading the infusion of cutting-edge commercial technology into military capabilities that deliver advanced solutions to our customers," said Justin Taylor, VP for Artificial Intelligence at Lockheed Martin. "Unlocking these AI technologies can help national security decision-makers stay ahead of adversaries, enabling a safer and more secure world."
Keep up with the ever-evolving AI landscape
Unlock exclusive AI content by subscribing to our newsletter.
You May Also Like
---