AI News Roundup: Microsoft's Supply Chain Platform, Nvidia H100 Update
AI News Roundup: Microsoft's Supply Chain Platform, Nvidia H100 Update
Also - AI character competition, Ford's insurance program and a BAE video game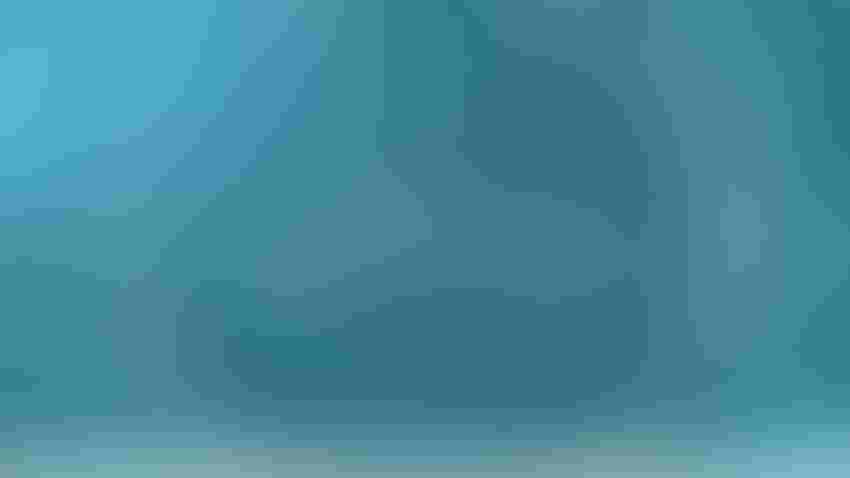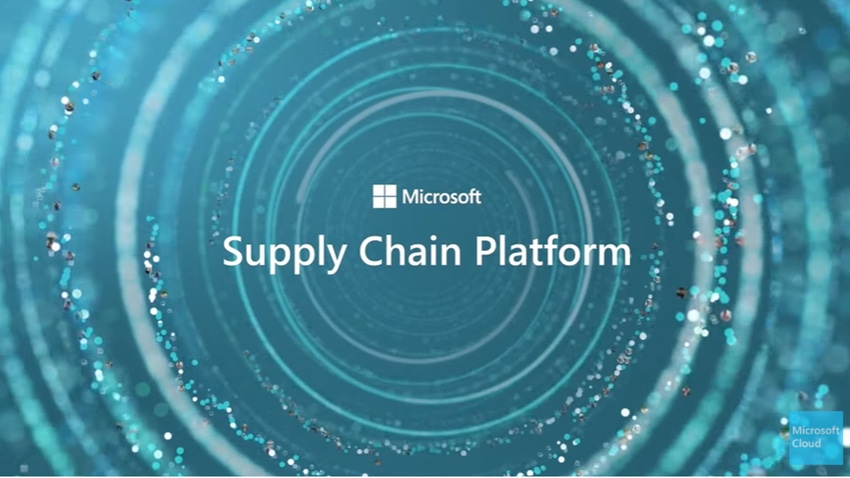 AI Business brings you the latest in deals and products from across the AI world.
This week's roundup covers Nvidia's special H100 announcement at Supercomputing 2022, Microsoft's new supply chain platform and more!
To keep up to date with coverage of all things AI, subscribe to the AI Businessnewsletter to get content straight to your inbox and follow the AI Business Podcast on Apple and Spotify.
Microsoft launches supply chain platform
Microsoft has unveiled a dedicated supply chain platform designed to enable businesses to automate data and supply chain orchestration.
The Microsoft Supply Chain Platform provides customers with tools to develop or independently adopt capabilities for their supply chain needs.
The new offering includes tools such as Dataverse, which provides users with a scalable low-code data platform.
"With tools and processes that drive positive impact, the platform can enable organizations to gain deeper insights and minimize the carbon impact of their organization and supply chain," according to a Microsoft announcement.
At the core of the Supply Chain Platform is the Microsoft Supply Chain Center, which allows users to harmonize data from across existing supply chain systems, both Microsoft software such as Dynamics 365 and external vendors SAP, Oracle and others.
Supply Chain Center is currently available in preview. Logistics firms C.H. Robinson and FedEx are among the companies using the Supply Chain Center in its preview phase.
"Businesses are dealing with petabytes of data spread across legacy systems, ERP, supply chain management and point solutions, resulting in a fragmented view of the supply chain," said Charles Lamanna, corporate vice president at Microsoft Business Applications and Platform. "Supply chain agility and resilience are directly tied to how well organizations connect and orchestrate their data across all relevant systems."
Nvidia teases H100 chips
Nvidia has showcased its forthcoming H100 GPUs, suggesting the new AI chip line will benefit some of the biggest names in tech, including Asus, Dell, HPE and Lenovo.
During a special presentation at the recent Supercomputing 2022 event, Nvidia said the new GPUs will "provide researchers the ability to efficiently accelerate their work on powerful systems, on-premises or in the cloud."
According to Nvidia, the H100 'Hopper' Tensor Core GPUs are up to 4.5 times faster than its current fastest AI chip, the A100.
The company puts its performance down to its 'Transformer Engine,' which is designed for AI inferencing.
The H100 will boast 80 billion transistors — almost 70% more than the 7nm A100 GPU. Able to provide up to 30 teraflops of peak standard IEEE FP64 performance, the chip is expected to be highly sought after for those utilizing AI and supercomputer applications.
"AI is reinventing the scientific method. Learning from data, AI can predict impossibly complex workings of nature, from the behavior of plasma particles in a nuclear fusion reactor to human impact on regional climate decades in the future," said Jensen Huang, founder and CEO of Nvidia. "By providing a universal scientific computing platform that accelerates both principled numerical and AI methods, we're giving scientists an instrument to make discoveries that will benefit humankind."
Ford to Offer Usage-Based Insurance Plans
Ford is teaming up with CerebrumX Lab, an AI-driven automotive data services and management platform, to offer data-driven Usage-based Insurance-as-a-Service (UBI). It uses embedded telematics for certain Ford and Lincoln-connected vehicles.
UBI programs let insurers more accurately track the driving behavior of drivers, with their consent, to reward safe driving with lower premiums. CerebrumX's Augmented Deep Learning Platform collects and analyzes the data directly from the vehicles to generate a drive and vehicle score without the need to install additional hardware or apps.
The two did not say how unsafe driving practices will affect premiums.
Microsoft, Lockheed Martin to Develop Immersive Training Solutions
Microsoft is partnering with Lockheed Martin to develop AI and machine learning offerings for the U.S. Department of Defense (DoD).
The pair already enjoy a strategic relationship, with the expansion set to see them work on modeling and simulation capabilities.
Specifically, Lockheed Martin and Microsoft will spend two years collaborating in an R&D program that will advance AI and ML and modeling and simulation capabilities for the DoD.
The two are set to build on Microsoft's advanced gaming, exercising, modeling and simulation and emulation solutions to bring military planning and coordination through immersive environments.
The result will enable Lockheed Martin and its customers to test military platforms digitally.
"Such capabilities have the potential to cut costs for the DoD and minimize risk to service members by providing a digital alternative for some military exercises," according to their announcement.
"Our national security leaders need an unassailable information advantage, which is why we're bringing the power of the hyperscale cloud to accelerate their national security missions," said Jason Zander, executive vice president for strategic missions and technologies at Microsoft.
BAE Powers Air Force Commanders
BAE Systems is set to develop a video game for the U.S. Air Force. The interactive tool would allow personnel to trial upcoming missions before setting out.
BAE was given a $17 million contract by the Air Force Research Laboratory to launch the project that will "rapidly generate and review multiple plans" allowing operators to "select the most robust."
The company's research and development organization, FAST Labs, along with subcontractors Uncharted Software and Kestrel Institute, will develop the solution.
"This technology is about using AI to provide commanders with more options faster and with more details to ensure the most robust plan is selected," said Mike Miller, technical director for BAE Systems' FAST Labs. "The drag-and-drop video game-like interactions would reduce the time it takes to make a series of incremental adjustments to a plan from hours to minutes."
Inworld Offers Grants in AI Character Program
Inworld AI, the startup building a platform for AI-driven virtual characters and metaverse spaces, has unveiled a new program awarding $1 million in grants.
The grant money will be awarded to developers that create immersive experiences and virtual worlds that incorporate AI characters.
Examples of potential entries include educational and corporate training simulations and characters from movies or books translated into interactive entertainment experiences.
Each project will receive up to $50,000 to incorporate Inworld into new or existing games or immersive experiences.
The resulting projects will then be evaluated by a panel of judges, including writer Neal Stephenson (credited with coining the term metaverse); Oculus co-founder Nate Mitchell; former Lucasfilm executive Kiri Hart and Inworld chief creative officer John Gaeta, who won Best Visual Effects at the 73rd Academy Awards for his work on The Matrix.
"These grants can be obtained by any creator or company, known or unknown, that can propose a unique, compelling, innovative or smart concept, approach or new application," said Gaeta.
"More than just persona creation, an AI character can influence the expressiveness, behavior, performance, motives and actions of virtual characters. The possibilities are endless. So, we are challenging people to lean in, take some risks, and have fun doing that."
Meet the Intelligent Automation Collective
A group of tech companies has joined forces to create the Intelligent Automation Collective (IAC) - a collaboration to create and deploy intelligent automation solutions.
AntWorks, Emergence Partners; Enate; KYP.ai; OpenDialog; RPA Supervisor and XpertRule are coming together to target enterprises.
"It is a fact that software vendors don't traditionally play nicely together and leave it to the customer to fix interoperability and deployment challenges," said David Poole, chair of Emergence Partners and lead spokesperson for the IAC. "We set up the IAC to be different: to harness the power of true collaboration and create something that works for the client and their specific challenges and opportunities."
The IAC will be running a series of free Intelligent Automation clinics for businesses looking to accelerate or improve their IA journey.
Keep up with the ever-evolving AI landscape
Unlock exclusive AI content by subscribing to our newsletter!!
You May Also Like
---