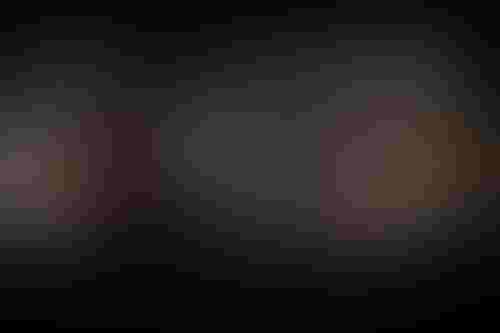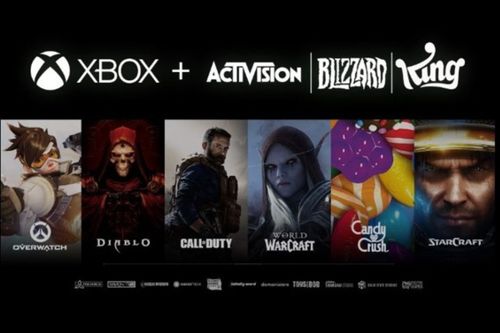 Also – Uber employees thought hack was a joke, DOJ launches crypto crime group
AI Business brings you the latest in deals and products from across the AI world.
This week's roundup covers U.K. regulator woes for the Microsoft-Activision merger, a new U.S. crypto crime group, South Korea levying fines on tech giants and more!
To keep up to date with coverage of all things AI, subscribe to the AI Business newsletter to get content straight to your inbox.
UK probe widens on Microsoft's $69 billion Activision deal
The U.K.'s antitrust regulator is deepening its scrutiny of Microsoft's all-cash acquisition of Activision, launching a phase 2 investigation of the transaction.
The deal, which was announced in January, had been under investigation for its potential anti-competitive impact. Microsoft owns Xbox, which is the most popular gaming console in the U.S., while Activision is the video games publisher of such popular titles as "Candy Crush," "World of Warcraft" and "Call of Duty."
A Microsoft-Activision tie-up would make the tech giant the world's third largest gaming company by revenue, according to the companies.
On Sept. 1, the U.K.'s Competition and Markets Authority (CMA) determined that the merger "may be expected to result in a substantial lessening of competition." On Sept. 15, the CMA appointed an inquiry group for an "in-depth" investigation.
Uber employees thought hacker was prankster
Uber is investigating what it calls a "cybersecurity incident" after a hacker announced it on the company's internal Slack messaging system.
According to an image posted on Twitter, a person called Nwave wrote, "I announce I am a hacker and uber has suffered a data breach. Slack has been stolen, confidential data with Confluence, stash and 2 monorepos from phabricator have also been stolen, along with secrets from sneakers."
The hacker also posted a hashtag that says Uber underpays its drivers.
Uber employees at first thought it was a prank. According to Sam Curry on Twitter, "Instead of doing anything, a good portion of the staff was interacting and mocking the hacker thinking someone was playing a joke."
DOJ launches network to investigate crypto crimes
The U.S. Department of Justice's Criminal Division has launched the Digital Asset Coordinator (DAC) Network, which comprises more than 150 designated federal prosecutors from U.S. Attorneys' Offices and litigants. This group will be led by the DOJ's National Cryptocurrency Enforcement Team and serve as the main forum for prosecutors to get specialized training, technical expertise and guidance about investigating and prosecuting digital asset crimes.
Members of this network will learn about the application of existing authorities and laws related to digital assets and best practices for investigating the same – including drafting search and seizure warrants, restraining orders and their use in criminal activity. Also, the network will consider the international nature of these crimes and encourage cross-country relations as well as joint investigations.
"Developments in digital assets have created a new landscape for criminals to exploit innovation to further significant criminal and national security threats domestically and abroad," said DOJ Assistant Attorney General Kenneth A. Polite, Jr.
South Korea fines Google, Meta over privacy violations
South Korea has fined Google and Meta 100 billion won ($72 million) for "illegal collection of personal information."
The country's privacy watchdog said the two tech companies violated its Personal Information Protection Act. The fine is considered the largest in Korea for violating privacy laws.
Google and Meta allegedly failed to get legal consent from users about how they use and collect data for customized ads, among other uses. Google is to pay 69 billion won ($50 million) and Meta the rest.
Keep up with the ever-evolving AI landscape
Unlock exclusive AI content by subscribing to our newsletter!!
You May Also Like
---