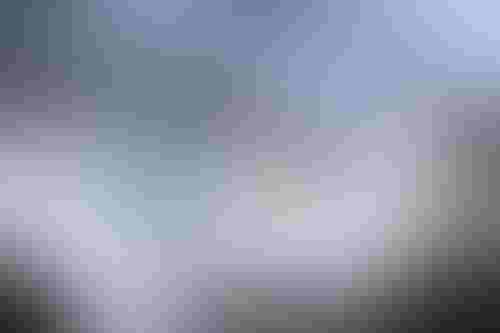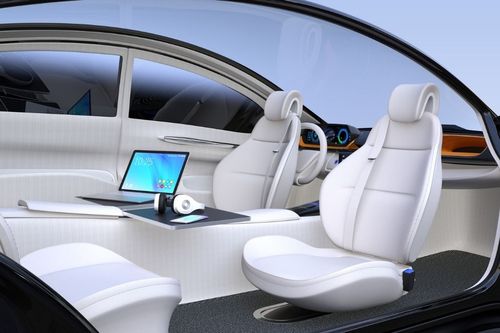 Also, encouraging girls to learn coding and robotics, Tenable acquires Bit Discovery
AI Business brings you the latest in deals and products from across the AI world.
This week's roundup covers news from Meta, medtech firm Sensyne, cybersecurity firm Tenable and more!
To keep up to date with coverage of all things AI, subscribe to the AI Business newsletter to get content straight to your inbox.
U.S. senators petition Buttigieg to regulate AVs
A dozen Democratic senators have petitioned U.S. Transportation Secretary Pete Buttigieg to develop a national regulatory framework for autonomous vehicles (AVs) as several private sector efforts are underway to put them on the road.
Led by Senate Commerce subcommittee chair Gary Peters (D-MI), the group sent a letter to Buttigieg asking how his department will oversee and safeguard the use of AVs while encouraging innovation and creating jobs. They also want to ensure that America does not fall behind China, which is investing "significantly" in AVs.
The letter pointed out that there are "significant technical and economic challenges at hand" that should force the federal government to act sooner rather than later.
The Democrat's letter comes after GM-backed Cruise petitioned U.S. transport authorities to greenlight its services back in February. The AV developer called for the establishment of standards related to self-driving vehicles which use "real world data" to inform decisions.
Figure 1: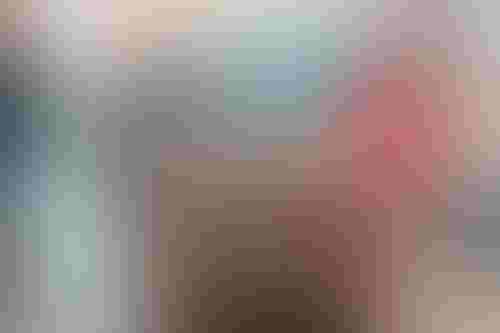 Image credit: Meta
Meta opens its first physical retail store
Meta, the parent of Facebook, Instagram and WhatsApp, is opening its first retail store to showcase the company's growing product line.
The 1,550-square-foot store will open on May 9 in Burlingame, California, which is the headquarters of its Reality Labs that is developing the metaverse. The company also created an online shopping site on Meta.com.
Taking a page from the Apple store, the store will let shoppers try Meta's products, including the Portal video device and Meta Quest 2 VR headset, as well as explore games and other content.
The store also will offer immersive VR experiences through demos of games such as Beat Saber, GOLF+ and Real VR Fishing. People who try the demo will get a 30-second mixed reality video clip to share.
"Having the store here in Burlingame gives us more opportunity to experiment and keep the customer experience core to our development. What we learn here will help define our future retail strategy," said Martin Gilliard, head of Meta Store, in a blog.
See Meta Quest 2 in action.
AI medtech firm Sensyne plans mass layoffs
Alex Snow, the company's new chief executive, reportedly plans to cut up to 80 of the company's 124 staff, or 64%, amid the company's continuing financial struggles.
Sensyne secured $33 million in emergency refinancing to keep itself afloat from new investors including VC firm Hambro Perks. Prior to securing the funds, the company was looking to be sold but this has reportedly now been called off.
Established by Lord Paul Drayson, the former science minister in the U.K. government under Gordon Brown, the company went public on the London Stock Exchange in 2018. It now plans to be delisted.
The company offers a data analytics platform called Sensight, which is designed to provide access to de-identified real world data insights across multiple therapy areas.
Global hackathon from IBM, UN, Linux and David Clark Cause
The 2022 Call for Code Global Challenge invites developers and students from 180 nations to innovate and help accelerate sustainability and combat climate change.
Entrants will gain access to exclusive skills-building materials, toolkits, APIs and data sets from The Weather Company and participating IBM Ecosystem partners. Launch partners include the United Nations Human Rights and Linux Foundation also are partners.
Participants can submit solutions before the October 31 deadline. The Grand Prize winner will receive $200,000 and solution implementation support from IBM Ecosystem partners.
Figure 3: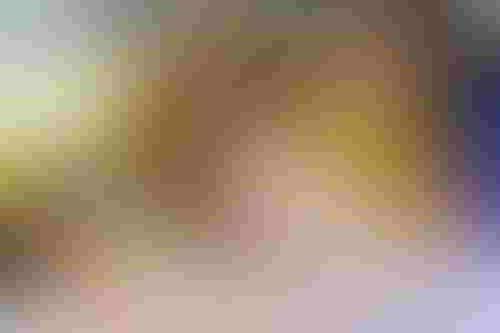 Encouraging girls to learn coding and robotics
Despite recent improvements, women remain underrepresented in STEM fields. In the U.K., the number of women in core STEM occupations only surpassed one million in 2019 or 24% of the workforce. And in AI, women make up just 26% of the workforce in the U.S.
A survey conducted by the U.K. charity girlguiding found that 42% of girls said they did not feel there were enough women role models in STEM.
To encourage them and provide opportunities in STEM, new badges are being opened up - with aviation, invention and space for Brownies (for ages 7 to 10) and Guides (10 to 14) covering science, computing, robotics and engineering. Rainbows, the branch for 4- to 7-year-olds, will be taught app design.
Girlguiding said the new activities also aims to tackle gender stereotypes.
Tenable has acquired rival Bit Discovery in a deal worth $44.5 million.
The cybersecurity firm said it plans to add Bit Discovery's capabilities into its existing product portfolio. The move will allow Tenable to offer a more comprehensive attack surface view.
"Whatever is visible on the internet is very likely to be the first target and the hardest thing for organizations to continuously see and assess," said Glen Pendley, chief technology officer, Tenable.
"We believe attack surface management is vital to modern cybersecurity and an integral part of our vulnerability and Cyber Exposure solutions."
The acquisition is expected to close later in the second quarter of 2022.
Keep up with the ever-evolving AI landscape
Unlock exclusive AI content by subscribing to our newsletter!!
You May Also Like
---