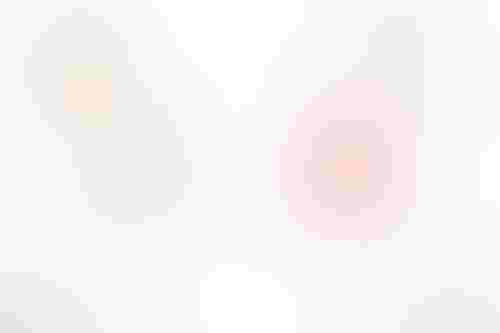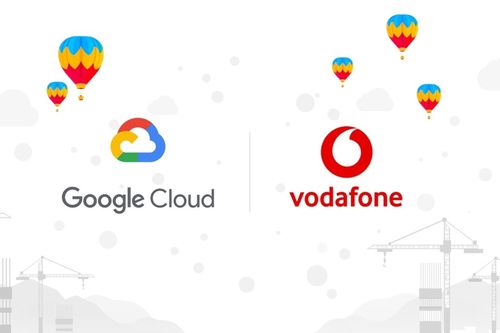 Also, Alibaba's energy management tool and SenseTime enters Formula 1
AI Business brings you the latest in deals and products from across the AI world.
This week's roundup covers the Google Cloud and Vodafone AI partnership, Apple's Ian Goodfellow moving to DeepMind, SenseTime's tie-up with Alfa Romeo's Formula 1 team and more!
To keep up to date with coverage of all things AI, subscribe to the AI Business newsletter to get content straight to your inbox.
Vodafone joins forces with Google Cloud on AI 'Booster' platform
Built on Google's Vertex AI tech, AI Booster is designed to let customers deploy and scale ML models via a cloud-native platform.
The companies contend that Booster can enable use cases such as customer experience optimization and product recommendation.
Booster can be integrated with Vodafone's Neuron platform, a data ocean built on Google Cloud.
"Together, we've used the best possible MLOps tools and created Vodafone's AI Booster Platform to make data scientists' lives easier, maximize value and take co-creation and scaling of use cases globally to another level," Cornelia Schaurecker, global group director for big data and AI at Vodafone, said in a blog post.
Former ML director at Apple joins DeepMind
Ian Goodfellow left in May over the company's mandated office return policy.
He took issue with rules forcing staff to work in-person on Mondays, Tuesdays and Thursdays - with full remote working only available for up to four weeks per year.
Goodfellow confirmed on Twitter that he has joined Google-owned DeepMind, the company behind AlphaFold and Gato.
In his new role, he will serve as a research scientist in the deep learning team led by principal scientist Oriol Vinyals.
Alfa Romeo Formula 1 team asks SenseTime improve car racing using AI
The Italian sportscar's ORLEN team is leaning on the Chinese AI software company to give it a racing edge. SenseTime has partnered with ORLEN to improve car performance by using AI technologies, such as its SenseAuto system, to enhance driver decision-making.
Figure 1: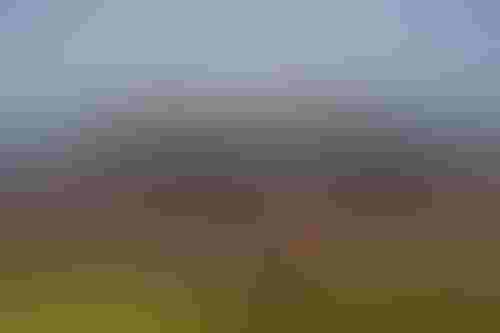 SenseTime's technology will be used to develop race strategies, anomaly detection in the race car's sensor data and competitor analysis.
As part of the collaboration, SenseTime's logo will be featured on the ORLEN car.
"Our partnership with SenseTime allows the team to collaborate with a global leader in this growing sector, making sure we explore every opportunity to gain an advantage over our competition and push the boundaries of technologies together," said ORLEN team principal Frédéric Vasseur, in a statement.
The deal comes amid a tumultuous time for SenseTime. The company is on the U.S. Commerce Department's blacklist over alleged ties to human rights violations in Xianjing, China. And after going public in Hong Kong, the company's share price dropped by 50% in early July as investors opted to sell after its lock-up period expired.
Alibaba is using AI tools to reduce energy consumption at its headquarters
The Chinese e-commerce giant is using Energy Expert, an AI-powered energy management tool created by the company's cloud computing team.
The system monitors air conditioning and heating - optimizing energy usage by automatically turning down units when power isn't required.
Over a six-month pilot period, Energy Expert reduced carbon emissions by around 530 tons - reducing energy by 30% during off-peak hours. The tool is part of the company's pledge to be carbon neutral by 2030.
Figure 2: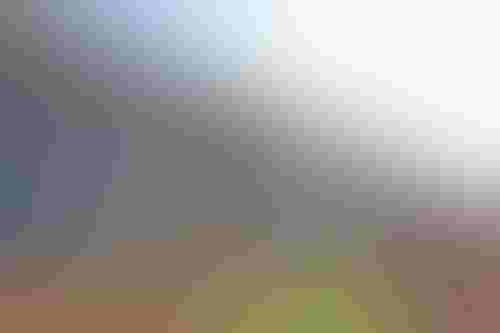 Energy Expert "helps companies achieve their carbon neutrality goals through advanced technologies and streamlined solutions," said Chen Lijuan, general manager of product and solutions at Alibaba Cloud, in a statement.
New 'Ideas Marketplace' from DASA
The Ideas Marketplace was designed by the U.K.'s Defence and Security Accelerator to be a space where innovators can pitch and collaborate.
Marketplace members can pitch their ideas to the likes of the U.K. Space Command, Royal Navy and Royal Air Force as well as partake in exclusive competitions.
The marketplace "encourages collaboration between organizations of all shapes and sizes, to foster new and dynamic relationships to make innovations a success," a DASA statement reads.
"Businesses that show technical promise will be given the opportunity, support and guidance to develop their business and systems readiness, through access to defense and security business support schemes, such as defense innovation loans, and by developing an innovation ideas marketplace for ideas to be brokered with larger organizations in a position to develop and commercialize them."
Introducing the Ethical Commerce Alliance (ECA)
A new, independent organization covering privacy and ethics for online commerce has launched. The core principles of the new group will focus on accountability, trust and transparency for customer experiences, without compromising customers' data privacy.
"By coming together as an industry to learn and share best practices, we will be able to overcome the challenges we face and create a human-centric, privacy-focused digital world built on trust and transparency," said ECA Director Nina Müller.
DataEthics.eu, Privacy Cloud and Konsolidate (BE) join Empathy.co as the first partners of the Alliance.
SensOre acquires geophysics software provider Intrepid
The deal for the Melbourne, Australia-based firm is for around $3.4 million and will be funded through the issue of new fully paid ordinary SensOre shares.
Intrepid's automated geophysical software will be paired with SensOre's suite of ML and AI mineral exploration offerings.
"We are looking forward to integrating Intrepid Geophysics' exceptional talent with our team of innovators," SensOre CEO Richard Taylor, said.
Keep up with the ever-evolving AI landscape
Unlock exclusive AI content by subscribing to our newsletter!!
You May Also Like
---