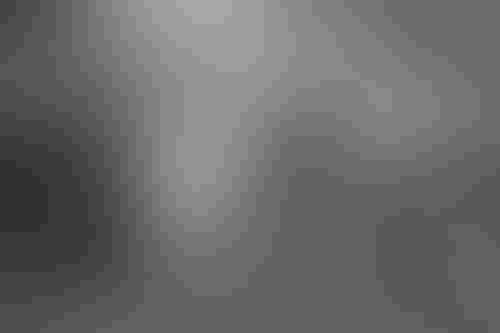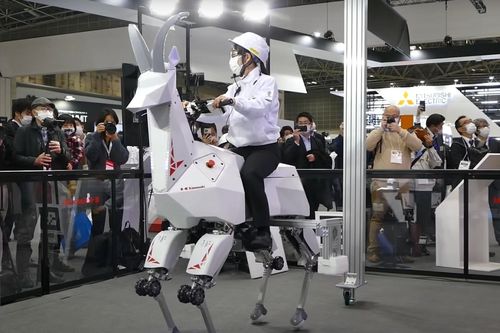 Heart detection tools, robo-muscles and a Coca-Cola supply chain tool
AI Business brings you the latest in deals and products from across the AI world.
This week's roundup covers price increases for Google Cloud services, ridable goat bots from Kawaski and more!
To keep up to date with coverage of all things AI, subscribe to the AI Business newsletter to get content straight to your inbox.
Robotic ridable goats from Kawaski
Japanese firm Kawaski has showcased a new four-legged robot that's shaped like a goat designed to carry people.
Shown off at the recent 2022 International Robot Exhibition in Tokyo, the quadruped is called Bex, stemming from its inspiration of the Ibex, a species of long-horned goat found in Eurasia, North Africa and East Africa.
The unit was shown to walk, with a rider sitting atop it holding on via handlebars.
Kawasaki said Bex can carry up to 100 kg (220 lb) and houses modular upper bodies, potentially allowing for cargo-carrying attachments.
Google Cloud to raise prices
Google Cloud users will have to pay more now as the cloud provider hikes prices of its infrastructure services, according to a report from BofA Global Research.
Customers will face new data replication fees and network egress charges, with prices for coldline storage operations almost doubling.
The changes will also see the cloud provider start charging outbound data processing fees of $0.008 to $0.012 per GB.
The vendor is also introducing new charges for its Network Topology visualization tool which was initially launched as a free service. Users will have to pay $0.0011 per resource hour.
Sachin Gupta, vice president and general manager of Google Cloud Infrastructure, confirmed the announcement, saying the price hikes were to fund recent upgrades to its infrastructure.
"They are also designed to better align with how other leading cloud providers charge for similar products, so customers can more easily compare services between leading cloud providers," Gupta wrote in a blog post.
Prediction and personalization lead new Adobe AI offerings
Adobe has revealed new AI tools for Experience Cloud.
The new offerings are designed to improve and personalize customer journeys. The newly embedded capabilities will "provide brands with additional opportunities to drive greater efficiency, revenue and business growth," the company suggested.
The new offerings include sales opportunity predictions for Adobe Real-Time CDP, AI-driven product recommendations and live search results for Adobe Commerce and cross-channel budget optimization for Customer Journey Analytics.
All were shown off at Adobe's Summit conference. There, the company suggested over 80% of its Experience Cloud customers were using AI features.
Supply chain monitoring tool launches amid uncertainty over Ukraine crisis
Diginex, in partnership with The Coca-Cola Company and Reckitt, has launched new technology that will undertake scalable due diligence in global supply chains. It is called diginexLUMEN.
The due diligence tool is designed to offer brands an opportunity to achieve transparency, trust and accountability throughout their supply chains to prevent issues stemming from human rights problems.
It continuously collates and processes data to monitor work-related conditions, providing businesses with insights into potential risks from suppliers related to labor exploitations. It collates the data via multilingual worker voice surveys, algorithm-based risk scoring and ESG (environmental, social and governance) reporting formats. 
DiginexLUMEN's launch comes a few months after the European Commission proposed a new directive that would force brands to conduct stronger due diligence on human rights violations or pollution in their supply chains.
Coca-Cola's involvement in the tool's development is notable given it came under pressure from consumers to pull out of its businesses in Russia following the invasion of Ukraine. The company suspended its business in Russia two weeks following the initial invasion.
Have a heart
The U.K.'s National Health Service (NHS) is looking to deploy a new AI tool that can detect heart disease at rapid speeds.
Traditionally, doctors take around 13 minutes to manually analyze images after an MRI scan. A new system described in the Journal of Cardiovascular Magnetic Resonance suggests scans of patients can be completed in just 20 seconds.
Researchers found that the machine mis-segmentation rate was just one in 479 images from a dataset consisting of 3,200 scans. "Without correcting these mis-segmentations, machine analysis had superior precision to three clinicians," the findings suggest.
The technology, which is being funded by the British Heart Foundation (BHF), is being used on more than 140 patients a week at several NHS locations, including St. Bartholomew's Hospital and University College London (UCL) Hospital. The tool itself will see deployments at a further 40 locations across the U.K. and globally.
Cedar-Sinai embraces AI
The Los Angeles-based academic health care organization Cedar-Sinai has established a new division to apply artificial intelligence to complex medical problems.
Dubbed AIM, the new division will focus on cardiac imaging, sudden cardiac arrest, COVID-19 and clinical genetics. It's led by Dr. Sumeet Chugh, an associate director of the Smidt Heart Institute.
AIM recently published a study in the Journal of Nuclear Medicine about employing AI algorithms to identify heart attack risk in patients with already established coronary artery disease.
Further research from AIM was also published in the journal JAMA Cardiology, which saw experts create an AI tool that can identify and distinguish between two life-threatening heart conditions — hypertrophic cardiomyopathy and cardiac amyloidosis.
Toyota eyes robo-muscles
Japanese automaker Toyota is working on technology that would give robots 'muscles' to mimic repetitive human tasks.
According to a newly unearthed U.S. patent, Toyota would use actuators - like air or hydraulics - in a new way, by converting them into mechanical movements.
The filing states that using actuators provides for better versatility, performance and reliability compared with current tech.

Image: Graphs from Toyota's robo-muscles patent
Existing robotic actuators use fluids for movement, but this can restrict use cases due to a reliance on heat sealing and adhesives.
The Japanese company would aim to elevate the issue by using a vacuum with electrodes and polymer in place of the liquid, which it believes will allow for materials that are harder to heat seal.
PNY pairs up with NetApp
AI components provider PNY Technologies has signed a distribution agreement with NetApp.
The deal sees PNY team up with the software firm to provide customers with systems featuring Nvidia accelerated computing.
The agreement authorizes PNY to distribute NetApp solutions for the AI market in the U.K. France, Germany, Sweden, Spain, the Netherlands, Austria, Switzerland and Italy
The collaboration with NetApp will allow PNY to strengthen its global AI offerings with complete clusters that meet the requirements of high-performance AI, the company said.
To keep up important news coverage throughout 2022, subscribe to the AI Business newsletter.
Keep up with the ever-evolving AI landscape
Unlock exclusive AI content by subscribing to our newsletter!!
You May Also Like
---