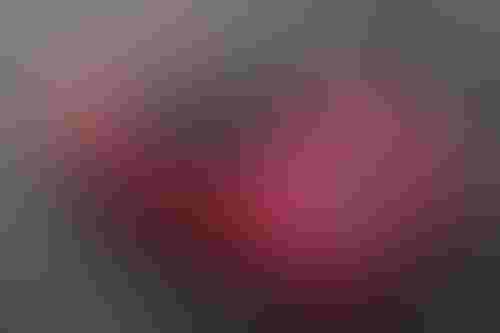 Also: Etain snapped up by Deloitte and IBM unveils AI and data analytics skills program
AI Business brings you the latest in deals and products from across the AI world.
Our latest roundup includes Ferrari's digital transformation, the Google Cloud and Dun & Bradstreet collaboration and 6G with Samsung.
Stay up to date with our coverage of all things AI: Subscribe to our newsletter to get content straight to your inbox.
DoD's AI center awards contracts to 79 companies
The Department of Defense's artificial intelligence center has awarded 79 firms contracts for AI tools. Each deal costs $15 million.
Of those 79 companies, 44 were considered small businesses and 35 were classified as "large."
Organizations working across various aspects of AI were enlisted, including data set development, test planning and algorithm evaluation, among others.
The mass contract awards followed on from Defense secretary Lloyd Austin's plans for an AI spending spree to give the U.S. a "future military tech advantage."
Samsung and Keysight to work on 6G tech
Samsung has signed an agreement with test and measurement equipment provider Keysight to collaboratively research 6G technologies.
"The signing of this MoU with Keysight will greatly advance Samsung's 6G strategy of combining the company's expertise in communication technology with capabilities in software and AI," said Sunghyun Choi, executive vice president at Samsung Research.
Keysight and Samsung previously worked together on multiple occasions, for example, just last year, Samsung used Keysight's 5G network emulation tools to demo a data link based on 3GPP Rel-16 specifications for the 5G New Radio (NR) standard.
Ferrari-Qualcomm tie-up 
Ferrari is partnering with Qualcomm, with the pair to work together on the automaker's digital transformation plans.
As part of the collaboration, Ferrari will gain access to Qualcomm's Snapdragon Digital Chassis: a set of platforms, including a digital cockpit, that would allow the Italian automaker to test vehicles virtually.
The deal will also see Qualcomm advertising appear on Ferrari's Formula 1 team branding - including suits and on various points of the car.
"We are excited to see our automotive technology leadership play an integral role in this new strategic relationship with Ferrari," said Cristiano Amon, CEO of Qualcomm.
Deloitte buys AI firm
Deloitte has acquired Etain in a deal that would double the size of the consulting giant's AI and data solutions practice in Belfast, Ireland.
Founded in 1999, with offices in Belfast, Etain has around 70 employees, including data engineers, cloud developers and technical solution architects.
The business has completed over 400 digital transformation projects for a wide range of organizations across both the private and public sectors.
"Ultimately, this (deal) will equip U.K. organizations with unrivaled expertise in AI and data, sparking new innovation and bolstering business resilience within fiercely competitive global market conditions," Anne-Marie Malley, managing partner for Consulting at Deloitte.
Following the transaction, Deloitte said it would be opening a new office in the city's linen quarter in the Spring of 2023.
Decade-long deal for Google Cloud and Dun & Bradstreet
Google Cloud is working with Dun & Bradstreet Holdings following the signing of a decade-long partnership.
The deal will see the pair jointly innovate new industry-specific solutions and services to help businesses operate more efficiently.
Dun & Bradstreet will accelerate its infrastructure modernization using Google Cloud as its preferred cloud provider, while Google Cloud will integrate the former's supply chain data with its Supply Chain Twin.
"Dun & Bradstreet's reputation for business data and delivering innovative capabilities, combined with our leading analytics, artificial intelligence and machine-learning technologies, will bring new opportunities to our mutual customers," said Thomas Kurian, CEO of Google Cloud.
IBM, U of Florida in AI partnership
The University of Florida is collaborating with tech giant IBM to launch a comprehensive skills program covering artificial intelligence, data science, fintech and other related technologies.
The parties will work together to help the university's faculty and students develop tech skills.
The collaboration will extend to West Palm Beach, where the university is exploring an opportunity to co-create academic programming at a new campus covering finance and technology.
IBM pledged to provide software and tools to the university, with a commitment to developing at least one new degree program in AI, and the provision of online coursework, software, lecturers and case studies from the IBM Academic Initiative.
Merck Group and Unlearn to digital twin new drugs
German pharma firm Merck KGaA is working with Unlearn on late-stage clinical trials.
The collaboration will see Unlearn create digital twins of novel trial drugs so Merck can test them.
Merck will use the digital twins in randomized controlled trials to enable smaller control groups and generate evidence suitable for supporting regulatory decisions.
"We are very pleased to establish this collaboration with Merck and to be working with its world-class team who shares our vision for how AI and other innovative technologies can expand access to new medicines," said Charles Fisher, founder and CEO of Unlearn.
Nvidia and Intel processors make up new Atos supercomputer
Atos has unveiled the BullSequana XH3000, the French firm's newest supercomputer.
Few technical specs were disclosed, but it boasts availability in configurations from 1 petaflop to 1 exaflop for digital simulation and up to 10 ExaFlops for AI applications.
Set to go live at the end of the year, the system will use CPU and GPU processors and accelerator architectures from AMD, Intel and Nvidia.
The new supercomputer " brings together Atos' proven expertise and experience in high-performance computing, AI, quantum, security and digital decarbonization," said Rodolphe Belmer, CEO of Atos.
xxx
To keep up with our news coverage throughout 2022, subscribe to the AI Business newsletter.
Keep up with the ever-evolving AI landscape
Unlock exclusive AI content by subscribing to our newsletter!!
You May Also Like
---