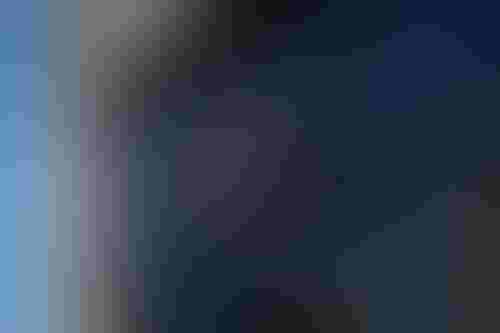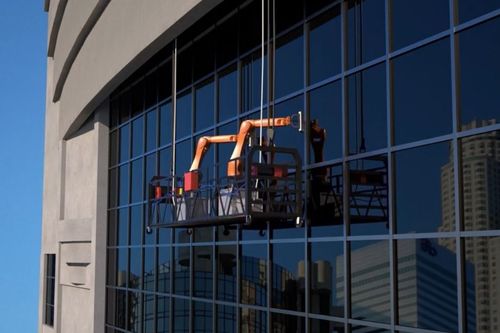 AI to help couples conceive, robots mapping building sites and Harry Potter's moving pictures?
AI Business brings you the latest startup news.
From funding rounds to acquisitions, and product launches to partnerships, AI Business covers all things artificial intelligence.
Be sure to check out the deals and products roundup and subscribe to the AI Business newsletter to get content straight to your inbox.
Confessions of a Robo-window cleaner
Skyline Robotics, which is developing automated window cleaners, has raised $6.5 million in series A funds.
Standard Industries led the round, which included participation from Karcher New Venture and Gefen Capital. Funds raised will be used to expand its New York City team as well as further develop its solutions.
Its window-cleaning solution, dubbed Ozmo, will see deployment on buildings serviced by Platinum, as part of a multi-year partnership. Platinum is a provider of building restoration and maintenance services.
Microsoft and SoftBank back RapidAPI
RapidAPI has raised $150 million in a series D round led by SoftBank Vision Fund 2.
The round included participation from Citi Ventures, Qumr and Andreessen Horowitz.
M12, Microsoft's venture fund, also provided backing for the startup which is building platforms to allow brands to integrate third-party APIs.
The series D funds will be used to scale its platform, as well as add further capabilities to it.
Giving child-bearing a chance with AI
Alife Health, which is developing AI tools to assist physicians in increasing a patient's chances of pregnancy success, has raised $22 million in series A funds.
The startup's funding round was co-led by existing investor Deena Shakir at Lux Capital and new investors Rebecca Kaden at Union Square Ventures and Anarghya Vardhana at Maveron.
The capital will be used to expand its products to clinics and patients globally.
Its Stim Assist AI tool provides clinicians with adjunctive information during insemination efforts, while its Embryo Predict tool analyzes patient embryos and helps embryologists prioritize them for transfer.
Figure 1: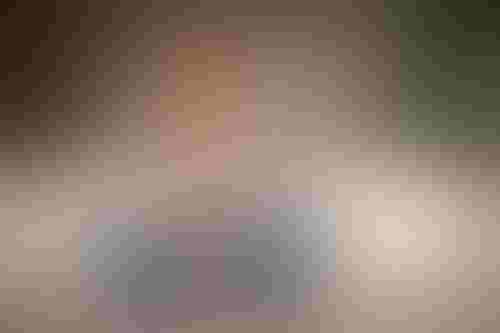 Elix, Shionogi & Co. partner on AI drug discovery
Japanese AI drug discovery company Elix is to work with pharma firm Shionogi & Co to conduct joint research.
The pair will use Elix's Synthesize platform to analyze Shionogi's retrosynthetic data.
The Synthesize platform utilizes parallel computation to enable high-speed processing of synthetic routes of potential treatments. It is highly customizable, allowing Elix's researchers to use custom variables that are in line with the client's objectives when proposing a route.
Rugged robots for construction
Rugged Robotics, which is developing automated solutions for the construction sector has raised $9.4 million in series A funds.
The round was led by BOLD Capital Partners and construction-tech venture capital firm Brick & Mortar Ventures. Seed investors Riot Ventures, Morpheus and Embark also participated, as did Consigli Construction Company and Suffolk Technologies.
To date, the startup has raised $12 million. It plans to use its new funds to scale its operations and expand existing solutions.
Founded by Derrick Morse, a construction industry veteran and Logan Farrell, a NASA engineer, Rugged said its Mark 1 product marks architectural and engineering designs directly onto unfinished concrete floors.
The company's wheeled rover autonomously navigates concrete floors. The self-contained system enables multi-rover deployments, one-time set-ups that span an entire floor and print zones that extend around and behind obstructions such as columns, stairs and elevators.
Harry Potter's moving pictures? Using AI to animate old family photos
Israeli AI startup D-ID has raised $25 million in a series B round to fund its creative platform.
The Tel Aviv-based firm has built a system called Deep Nostalgia that uses AI to animate family photos. It recently launched LiveStory, which creates videos allowing people from old photos to speak.
The proceeds from its series B will go towards doubling its team size as well as expanding and supporting its sales and marketing teams in the U.S., APAC and EMEA.
Macquarie Capital led the round, which included "significant" investments from Pitango, AXA Venture Partners, OurCrowd, OIF, Maverick and Marubeni. D-ID's series B brings its total funding to $48 million.
Datagen flush with cash following series B
Scale Venture Partners, TLV Partners and Viola Ventures are among the investors to have backed Datagen in its $50 million series B.
Spider Capital also joined a round that saw Scale VP partner Andy Vitus joins Datagen's board of directors, effective immediately.
This latest round of funding brings Datagen's total financing to over $70 million. The additional funds will help Datagen to continue to bolster its position in the computer vision space. 
Datagen was founded in 2018 by computer vision experts Ofir Zuk and Gil Elbaz. The company claims to have recently seen an eight times growth in total revenue.
Machine learning + crypto = Fetch.ai
Cambridge-based AI lab Fetch.ai has received an investment of $150 million from Cryptocurrency trading platforms MEXC Global, Huobi Global and Bybit.
The cash injection is to support the company's plans to build an open-access decentralized machine learning network.
Its system allows cryptography and ML logic to be implemented on and off-chain, with developers hoping it will provide tools to scale their network.
Along with cash, the startup is looking for crypto and blockchain developers with experience in the Cosmos and Ethereum ecosystems to help build its chain.
Customer service platform Glia raises funds for R&D
New York-based Glia has raised $45 million in series D to fund its AI-based customer service solutions.
Insight Partners led the investment round, which included support from Wildcat Capital Management and RingCentral.
The company, which also has a sizable presence in Tallinn, Estonia, provides its tool to banks, credit unions and insurance firms among others.
The series D funds will go towards R&D - with Glia planning on building new AI analytics tools for its platform.
The startup's system allows brands to handle and navigate customers' queries. It has handled around 10 billion interactions, according to Glia.
To keep up with the latest news, subscribe to the AI Business newsletter.
Keep up with the ever-evolving AI landscape
Unlock exclusive AI content by subscribing to our newsletter!!
You May Also Like
---