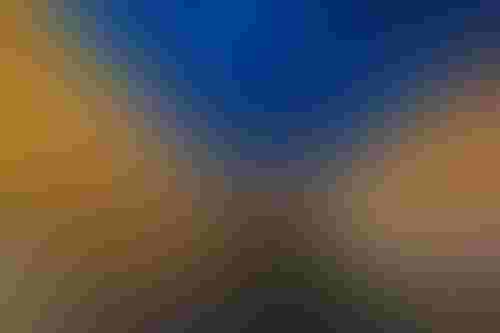 Initiative hopes to lure major tech companies to the region
A new Institute for Computer Science, Artificial Intelligence and Technology (INSAIT) has opened in Sofia, Bulgaria, the first AI research center in Eastern Europe. It received funding from Google, Amazon Web Services (AWS), Deep Mind and the Bulgarian government.
The goal is to establish a world-class scientific institution in Eastern Europe, focusing on AI, machine learning, computer architecture, quantum computing, computer vision, programming languages and information security.
The country has struggled with brain drain, with 30,000 Bulgarians emigrating each year. The region has also faced challenges bringing top scientists to the area.
"Eastern Europe is full of bright scientific minds but too often, people's aspirations are limited, due to lack of facilities, funding and support. This has resulted in a 'brain drain' away from Eastern Europe, a systemic problem that is discouraging innovation," said Martin Vechev, INSAIT's architect and computer science professor at ETH Zurich.
Over the next five years, AWS is providing $3.75 million for the institute's research on automated reasoning, the algorithmic search for proof in mathematical logic. The company is using automated reasoning for cloud security and other customer solutions.
Google is giving $3 million to INSAIT for access to its Tensor Processing Unit Research Cloud, which supports high-performance machine learning modeling, along with cloud computing resources.
Bulgaria has endowed INSAIT with $100 million over the next ten years. It's the first time that computer science research has been backed by an Eastern European government with public funds.
One aim is to bring Eastern and Western Europe closer together. The initiative is hoping to lure other major technology companies to the region and launch deep-tech startups.
"AWS, Google, and DeepMind understand the importance of bridging science and technological divides between East and West to promote inclusive economic growth and recovery, democratize science and attract top talent focused on solving some of AI's hardest challenges," said Vechev.
Bulgaria has the highest percentage of women working in the IT field, ranging from industry to academia. DeepMind, a British AI subsidiary of Alphabet, is funding two fellowships for women pursuing their doctorate degrees.
Women comprise half of INSAIT's advisory board: Shafi Goldwasser, Turing Award winner and professor at MIT and UC Berkeley, and Olga Sorkine-Hornung, Turing Committee chair and ETH Zurich professor.
Keep up with the ever-evolving AI landscape
Unlock exclusive AI content by subscribing to our newsletter.
You May Also Like
---