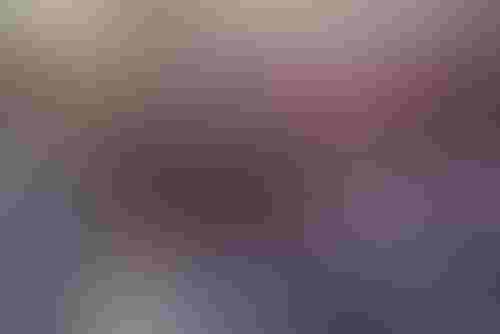 Unlike some of its competitors, Zoox designs everything – from the chassis to the software
E-commerce, cloud computing, and video streaming giant Amazon has its eyes on yet another market: self-driving vehicles.
The company signed an agreement with Zoox to acquire the autonomous vehicle company for an undisclosed sum. Rumors earlier this month suggested that the deal would value Zoox at less than the $3.2bn valuation it had when it raised funding in 2018.
Amazoox
Zoox's CEO Aicha Evans, and its co-founder and CTO, Jesse Levinson, will remain at the company, which will be operated as a standalone business within Amazon.
"This acquisition solidifies Zoox's impact on the autonomous driving industry," Evans said.
"We have made great strides with our purpose-built approach to safe, autonomous mobility, and our exceptionally talented team working every day to realize that vision. We now have an even greater opportunity to realize a fully autonomous future."
The company was founded in 2014 to focus on zero-emissions vehicles designed for autonomous ride-hailing. "Zoox is working to imagine, invent, and design a world-class autonomous ride-hailing experience," Jeff Wilke, Amazon's CEO of worldwide consumer, said.
While the public statements surrounding the acquisition focus on ride-hailing, there is also a strong possibility that Amazon would look to apply self-driving tech in its logistics network. The company delivers 10 billion items worldwide each year, and Morgan Stanley analysts estimated that self-driving vehicles could save the company over $20 billion a year on shipping.
In February 2019, Amazon led a $530m investment round in self-driving startup Aurora, which was founded by former Waymo engineer Chris Urmson.
The same year, Amazon also placed a $5 billion order with Michigan-based startup Rivian for 100,000 electric trucks, and led a $700 million investment round in the company. Rivian vehicles come with some self-driving sensors, and the company is working on its own autonomous technology.
But its acquisition of Zoox is Amazon's most ambitious foray into self-driving vehicles to date. Zoox, which has raised nearly $1bn over its six years of independence, employs a little under 1,000 people, and focuses on building its own cars as well as the software – rather than following the OEM-partnership model adopted by many autonomous startups.
The COVID-19 crisis is thought to have impacted the financial situation at Zoox, requiring drastic cost-cutting measures or a sale.
"Since Zoox's inception six years ago, we have been singularly focused on our ground-up approach to autonomous mobility," co-founder Levinson said.
"Amazon's support will markedly accelerate our path to delivering safe, clean, and enjoyable transportation to the world."
Keep up with the ever-evolving AI landscape
Unlock exclusive AI content by subscribing to our newsletter.
You May Also Like
---