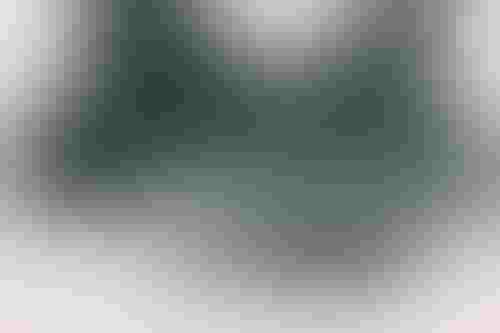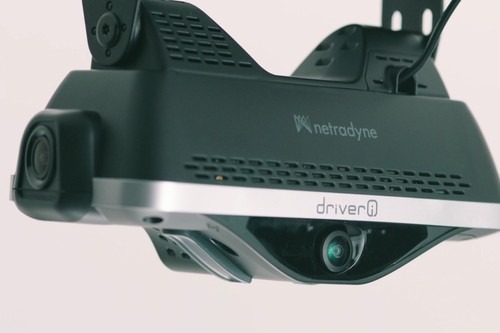 How would you like to be watched at work?
Amazon delivery drivers in the US have been given an ultimatum: agree to be watched and tracked by AI-powered camera systems, or lose your job.
Around 75,000 drivers have this week to decide whether to sign a "biometric consent" form. As first reported by Vice, should they refuse to sign it, they will no longer be employed.
The dystopian dashcam
In February, Amazon began installing Netradyne cameras in their Amazon-branded vans – which are often run by third-party 'Delivery Service Partner' companies.
The Driveri (pronounced 'driver eye') system uses four lenses and accelerometers to track what goes on inside the vehicle, processing the video on-board using Nvidia TX1 edge processor. It films continuously when the key is in the ignition, and drivers can only turn off the driver-facing camera when the engine is off, a leaked instructional video reveals.
Netradyne claims its artificial intelligence system can sense when a driver is yawning, or is distracted, or fails to wear a seatbelt. But the system, which monitors body and facial movements, has been criticized by drivers who said it makes them pull over for 15 minutes just if it thinks they have yawned.
One driver, who remained anonymous for fear of retaliation, told Thomson Reuters that the consent ultimatum was essentially "coercion," and said he would quit his job rather than be surveilled.
"This appears to be the largest expansion of corporate surveillance in human history," Evan Greer, deputy director of tech nonprofit Fight for the Future, said earlier this year. "If this becomes the norm, we are talking about the extinction of human privacy."
The consent document, viewable here, says that "as a condition of delivering Amazon packages, you consent to the use of the Technology and collection of data and information from the Technology by Amazon, its affiliates, Technology providers and contractors, and your employer."
The system's privacy policy includes further details about how it will be used.
In particular, the document tells drivers that the information will be used to assess their "ongoing eligibility to perform services under your [Delivery Service Partner's] contract with Amazon, in accordance with Delivery Associate eligibility requirements and service standards agreed with your employer."
It could also be used "in legal proceedings, and/or to defend Amazon's legal position in legal proceedings." It is not clear if it would be available in legal proceedings against Amazon, should the evidence show the company at fault.
Amazon expects the system will help "improve the accuracy of mapping, routing and navigation data." With the company pushing into self-driving vehicles, it may use the data to help train its autonomous systems.
Prior to the introduction of Netradyne systems, drivers criticized the company's 14-hour shifts, lack of breaks, and that it paid well below UPS and FedEx rates. Amazon has also long used an app called Mentor, which tracks and scores drivers.
The company already surveils its warehouse staff with cameras that track "the rates of each individual associate's productivity," including timing bathroom breaks, or measuring how fast employees walk. Amazon also uses navigation software, item scanners, wristbands, and thermal cameras. Some of these tools are commercialized and made available to other corporations through Amazon Web Services.
Union activity has been of particular interest to the company, pushing it to develop an AI heat map for union clusters. Its Global Security Operations Center hired private intelligence agency Pinkerton to pose as warehouse workers in an effort to find union sympathizers. Operations Center also created fake social media accounts to befriend warehouse workers, and infiltrate labor movements.
Leaked notes from an internal meeting of Amazon executives revealed that the company planned to smear fired warehouse employee Christian Smalls, who lost his job after he led a walkout at a Staten Island facility.
At the time, Amazon claimed it had fired him for violating a company policy to quarantine for 14 days after coming in contact with a COVID-positive employee. Smalls disputes the claim.
"We should spend the first part of our response strongly laying out the case for why the organizer's conduct was immoral, unacceptable, and arguably illegal, in detail, and only then follow with our usual talking points about worker safety," Amazon General Counsel David Zapolsky wrote in meeting notes.
"Make him the most interesting part of the story, and if possible make him the face of the entire union/organizing movement."
Much of this struggle is currently coming to a head in Alabama, where workers are pushing to form a union. More than 5,800 employees at Amazon's warehouse in Bessemer will vote this month on whether to join the Retail, Wholesale and Department Store Union.
Democrat Senator Bernie Sanders and Republican Senator Marco Rubio have endorsed the union vote, while President Joe Biden gave a general message in support of the idea.
Amazon launched a text message campaign, an anti-union website, and in-person meetings to try to dissuade voters. It also attempted to force workers to vote in person, rather than by mail, amid the COVID-19 pandemic.
But the National Labor Relations Board rejected the company's appeal, in a state where thousands have died from the ilness.
Keep up with the ever-evolving AI landscape
Unlock exclusive AI content by subscribing to our newsletter!!
You May Also Like
---