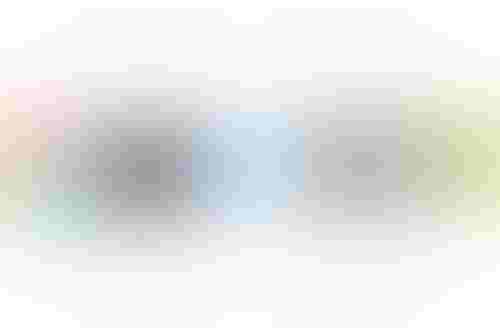 Adoption of sweeping digital rules will curb power of Big Tech.
The European Parliament has voted to adopt sweeping digital rules aim to curb the powers of big tech giants.
The Digital Services Act (DSA) was adopted with 539 votes in favor, 54 votes against and 30 abstentions, while the Digital Markets Act (DMA) - with 588 in favor, 11 votes against and 31 abstentions.
Both pieces of legislation set standards for how tech firms can operate and provide services in the EU.
Newly introduced rules include transparency around recommendation algorithms and allowing business users to access the data they generate.
"We are opening up the black box of algorithms so that we can have a proper look at the moneymaking machines behind these social platforms," said Christel Schaldemose, rapporteur for the Digital Services Act, in a statement.
"We no longer accept the 'survival of the financially strongest'," added DMA rapporteur Andreas Schwab.
"We need proper supervision to make sure that the regulatory dialogue works. It is only once we have a dialogue of equals that we will be able to get the respect the EU deserves; and this, we owe to our citizens and businesses."
Both bills now need to be adopted by the EU Council. Once adopted, both would enter law 20 days after publication in the EU Official Journal. Once formally adopted by the Council in July (DMA) and September (DSA), both acts will be published in the EU Official Journal and become effective 20 days after publication.
DSA: Potential ban for falling afoul of 'sensitive' data rules
The DSA will be directly applicable across the EU and will apply in 15 months after the effective date or starting Jan. 1, 2024 - whichever comes later. Obligations for big online platforms and search engines will apply four months after they have been designated as such by the Commission.
The act sets out rules that would force the likes of Facebook, Amazon and Alphabet to counter illegal content, tackle societal risks online, ensure traceability of traders in online marketplaces and step up their supervision.
At its heart, the DSA aims to protect online users by banning algorithmic-based advertising that utilizes sensitive data. Religion, race, gender and political views would all constitute sensitive data
Companies that break the rules face fines of as much as 6% of their global turnover - with repeated breaches leading to a ban from operating in the EU.
The bill was initially introduced in late 2020 but was amended to include a "crisis response" clause after Russia invaded Ukraine that would tackle online misinformation. The European Commission can activate this clause to analyze tech companies' activities and whether corrective measures are needed.
DMA: Dos and don'ts for Big Tech
The DMA will start to apply six months following its effective date. Platforms will have a maximum of six months after they have been designated to comply with the new obligations.
The act effectively creates a level playing field for European tech companies by imposing rules on platforms that reach sizable consumer audiences – the likes of Instagram, Google, Facebook and Amazon.
The DMA's rules aim to stop big sites from imposing 'unfair' conditions on businesses and consumers.
European lawmakers suggest the rules it lays out would "boost innovation, growth and competitiveness and will help smaller companies and startups compete with very large players."
The DMA also sets out the criteria for identifying large online platforms as gatekeepers – giving the European Commission the power to carry out market investigations, allowing for updating the obligations for gatekeepers when necessary and sanctioning bad behavior.
The prospective legislation, unsurprisingly, hasn't gone down well with platforms. Meta COO Sheryl Sandberg said in April that the DMA will provide "significant challenges for our industry."
Other legislative updates
The bloc is also working on introducing rules related to AI, which would see all AI systems deployed in the EU categorized in terms of their risk to citizens' privacy, livelihoods and rights – with strict restrictions or outright bans for those in higher-tier categories, like AI-based recruitment tools.
However, that piece of legislation faces delays as lawmakers argue over potential bans on facial recognition tech used by law enforcement.
In May, the European Parliament passed a series of recommendations on uses for AI – which included policy options covering AI related to health and medicine, the environment and climate change.
For an in-depth look at AI regulatory updates from around the world, click here.
Keep up with the ever-evolving AI landscape
Unlock exclusive AI content by subscribing to our newsletter!!
You May Also Like
---