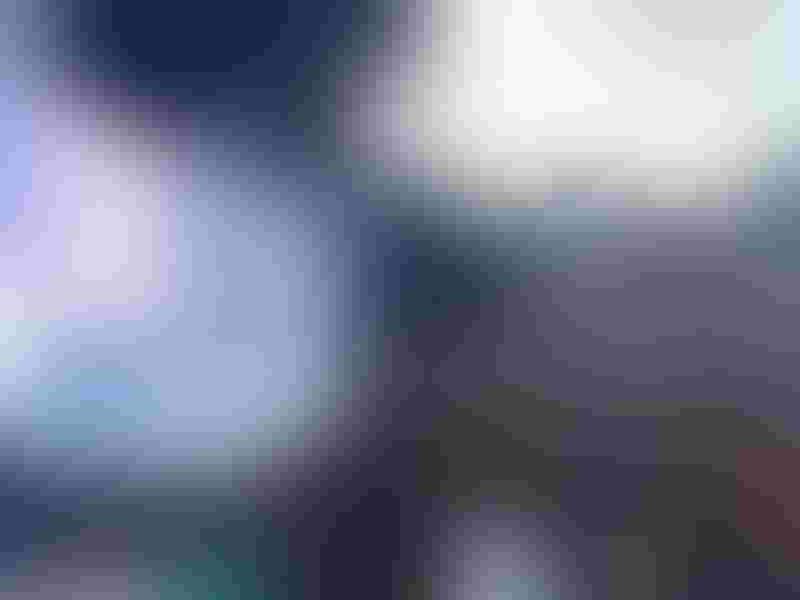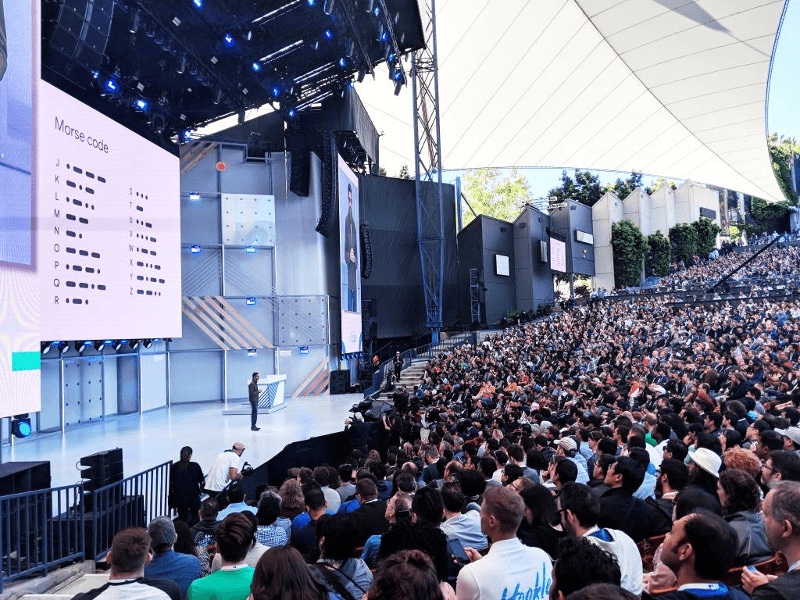 MOUNTAIN VIEW, CA - Google's longstanding plans to become the world leader in artificial intelligence solidified this week at its annual developer conference, Google I/O 2018, with the announcement of groundbreaking new AI capabilities for its next Android OS, codenamed Android P.
In the midst of a raft of dedicated AI keynotes, such as 'Machine Learning and Medicine' and 'Building The Future of AI For Everyone', Google CEO Sundar Pichai took to the conference's ampitheatre stage to announce perhaps the company's most significant steps yet towards bringing AI to their users.
From self-writing emails to adaptive battery functions, Android P looks to be jam-packed with AI and machine learning-driven features, and Pichai was clear about the importance of machine learning to the new operating system.
Android P AI Brings Ultra-Personalization To Users
One of the most interesting things about Google's announcements is the concerted effort by its developers to improve personalization using AI. It represents a significant shift away from merely using AI for product and content recommendations, to actually using the technology to tailor the user experience to an individual's needs.
App Slices are a new horizontal multitasking element (pictured below) which, using machine learning, is able to predict which tasks you are likely to perform next and provide you with shortcuts to that specific action within an app. You'll be able to quickly start a workout, call your friend, or buy concert tickets - from anywhere within the UI. Suggested actions are intended to streamline user experience.
A feature that will work closely with App Slices is the 'App Dashboard', which provides users with the ability to set usage limits on distracting apps (e.g. social media or YouTube), as well as stats on the time they spend each day on certain apps, how many notifications they receive, and how many times they unlock their phone per day. Another feature, 'Wind Down', disables certain apps at night time and cuts out blue light from the screen. These features seem geared towards helping cut phone addiction by giving users a concrete means of logging off, and are tied into wider gesture-based navigation features on the OS.
[caption id="attachment_11396" align="aligncenter" width="810"]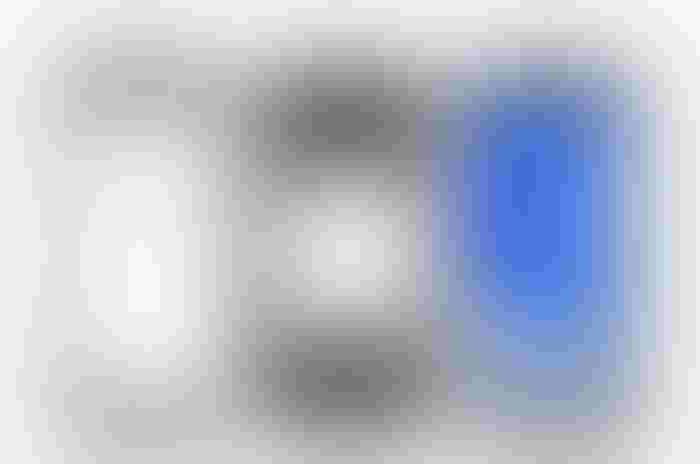 Source: Google[/caption]
Google have been quietly pushing out AI features for Gmail for some time now, but CEO Sundar Pichai made more than a bit of noise about the AI-powered Smart Compose feature. When phone users receive an email or message notification, they'll be able to automatically compose responses using suggestions based on their own language patterns directly into the notification area.
"We call it Smart Compose. So, as the name suggests, we use machine learning to start suggesting phrases for you as you type," Pichai explained. "All you need to do is hit tab and keep autocompleting. It has let me send out a lot more emails to Google staff - although I'm not sure how the team feels about it." Pichai went on to announce that Google would be rolling out Smart Compose to all Gmail users this month.
[caption id="attachment_11397" align="aligncenter" width="810"]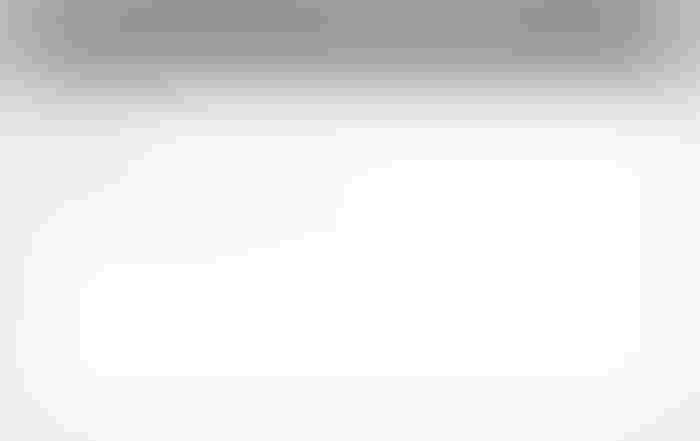 Source: Google[/caption]
Android P will use AI behind the scenes
On the back-end, users will also benefit from a huge range of AI-powered optimisation processes. These 'invisible' features promise to improve important UX considerations like battery life and processing power.
First up, Android P will provide handsets with adaptive battery. Google's AI will learn individual usage patterns and redirect battery power to certain apps only at the times of day you are most likely to use them. For instance, if you only use your alarm app before and after you sleep, Android will power it down during the day. By auto-restricting background processes with usage data, Google claim their adaptive battery technology reduces CPU wakeups by 30%.
Adaptive battery will be aided by app standby buckets, which separates your most used apps from the apps you don't use regularly, again providing a boost to battery life.
Another unique feature is adaptive brightness. This will integrate AI functionality into pre-existing ambient light sensors on handsets. By learning screen brightness adjustment patterns from users, Android will automatically tailor screen brightness to levels better suited to individual users.
Duplex: Google's Siri-killer?
The biggest announcement of the day was undoubtedly Duplex. Billed as a new platform to bring together all of the company's AI efforts, Duplex is an impressive new natural language voice assistant with massive implications for businesses and consumers alike. CEO Pichai explained to audibly impressed audiences that Duplex is a new technology that enables phone users to carry out 'real world tasks over the phone'. This hyper-realistic VA can call businesses who have no digital technology in place and book appointments, schedule meetings, and order products.
This is no automatic switchboard, though. In a blog post, Google developers explained how they have completely overhauled their voice assistant technology - with Duplex asking and responding to questions with near-indiscernible similarities to natural human speech, including utterances like 'umm' and 'mm hmm'.
"The technology is directed towards completing specific tasks, such as scheduling certain types of appointments," explained Yossi Matias, VP of Engineering at Google, on the company's AI blog. "For such tasks, the system makes the conversational experience as natural as possible, allowing people to speak normally, like they would to another person, without having to adapt to a machine."
"Businesses that rely on appointment bookings supported by Duplex, and are not yet powered by online systems, can benefit from Duplex by allowing customers to book through the Google Assistant without having to change any day-to-day practices or train employees," Matias went on to say. "Duplex could also reduce no-shows to appointments by reminding customers about their upcoming appointments in a way that allows easy cancellation or rescheduling."
[embed]http://www.gstatic.com/b-g/DMS03IIQXU3TY2FD6DLPLOMBBBJ2CH188143148.mp3[/embed]
Duplex in action scheduling a hair appointment - with no human assistance
As AI gets closer and closer to improving front-end services and experiences, advances like those announced today by Google are just the start. Along with new augmented reality functionality, Android P could kickstart a revolution in the way we use our devices.
Keep up with the ever-evolving AI landscape
Unlock exclusive AI content by subscribing to our newsletter!!
You May Also Like
---