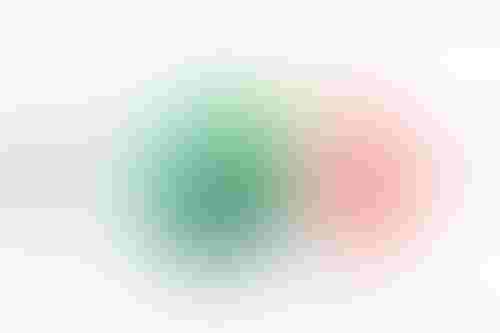 The tool focuses on the individual customer, rather than a specific item
Google has announced the public beta of Recommendations AI, a fully-managed service that lets retailers use artificial intelligence to provide their customers with personal product recommendations.
The software puts greater emphasis on an individual customer's shopping journey, rather than a specific product.
It is based on technology that Google says is used to deliver recommendations in its own products, such as YouTube and Google Search.
Reccomendations AI eliminates the need for retailers to manually curate rules or manage recommendation models in-house, and features existing integration with Merchant Center, Google Tag Manager, Google Analytics 360, Cloud Storage and Big Query.
Retailers start by importing their catalog and user events data. They can then choose a recommendations objective: engagement, revenue or conversions. Model training and tuning takes two to five days, Google says, and recommendations can be previewed before they're served to customers.
Thanks to what Google calls "context-hungry" deep learning models – developed in partnership with Google Brain and Google Research – the AI is able to draw insights from tens of millions of items, and continually iterate those insights in real-time. The service also corrects for bias with popular, sale, or seasonal items, and for those lacking data.
Google Cloud customers can further fine-tune what shoppers see by applying rules to diversify which products are shown, and filter them through product availability and price tag. Retailers can retrain their models daily.
Significant sales improvement
Since the private beta of Recommendations AI was announced back in April 2019, Google has been working with a number of retailers to trial the service. According to the company, early adopters have seen significantly improved sales when using the system.
Jaclyn Luft, site personalization manager at beauty retailer Sephora, said: "Since implementing Recommendations AI we've seen impressive results with a 50% increase in CTR on our product pages and a nearly 2% increase in overall conversion rate on our homepage relative to our previous ML-driven recommendations."
"Customer needs evolved as the pandemic continued, and Recommendations AI adapted well to the changes and allowed us to keep up with our customers and their preferences," added Christian Sager, personalization product owner for Swiss online retailer Digitec Galaxus.
Recommendations AI is now available in beta to eligible Google Cloud customers under a trio of volume-based pricing tiers. There is a free trial available, and all new Recommendations AI customers will receive a $600 credit on top of the general $300 free credit for new Google Cloud customers.
Google's offering is certainly not the first AI-powered recommendations tool we've seen. It competes with Amazon Personalize, which was launched last year; Adobe unveiled its Magento Commerce-based recommendations system in April.
Following the appointment of cloud Chief Thomas Kurian last year, Google Cloud has taken an industry-focused sales approach, with a particular focus on six key verticals, including retail.
Keep up with the ever-evolving AI landscape
Unlock exclusive AI content by subscribing to our newsletter!!
You May Also Like
---