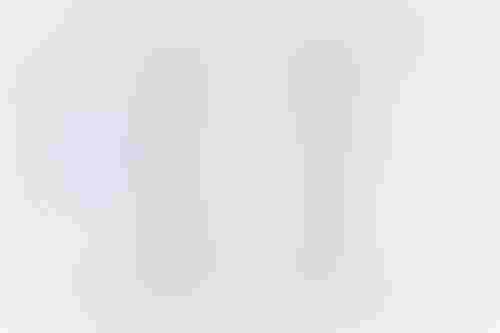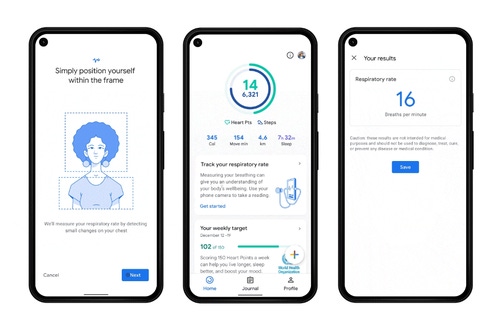 Everything is done via the camera
Google's Pixel phones will soon be able to measure users' heart and breathing rates via the camera function, thanks to advances in computer vision.
In a blog post, Google's director of health technologies, Shwetak Patel, explained that measuring a heart rate will involve placing a finger on the phone's rear-facing camera lens, while respiratory rates will be calculated by analyzing video of of upper torso movements.
The user needs only to place their head and chest in view of the phone's front-facing camera, and then breathe normally.
"These features let you use your smartphone's camera to track tiny physical signals at the pixel level – like chest movements to measure you respiratory rate and subtle changes in the color of your fingers for your heart rate," Patel wrote.
"We developed both features – and completed initial clinical studies to validate them – so they work in a variety of real-world conditions and for as many people as possible. For example, since our heart rate algorithm relies on approximating blood flow from color changes in someone's fingertip, it has to account for factors such as lighting, skin tone, age and more in order to work for everyone."
Wearable tech without the wearable
Google says the tool can measure heart rates to within an accuracy of 2 percent, although it will require further testing before it can be used in medical settings. Once measured, the vital signs can be transferred to the Google Fit app to allow users keep better track of their health and "improve day-to-day wellness."
Other smartphone manufacturers, such as Samsung, have produced phones with similar functions in the past but have since removed these monitors from newer devices, preferring instead to promote wearable devices like the Galaxy Watch, with purpose-built sensors.
Google says it has created the Pixel feature for users that are interested in their physiology but who don't want to commit to a wearable device. According to Patel, Google's ultimate aim here to is get the technology to "as many people as possible."
The new feature will be available as an update to the Google Fit app from next month. Patel added that the company expects to roll out the feature to other Android smartphones at an unspecified time.
Keep up with the ever-evolving AI landscape
Unlock exclusive AI content by subscribing to our newsletter.
You May Also Like
---