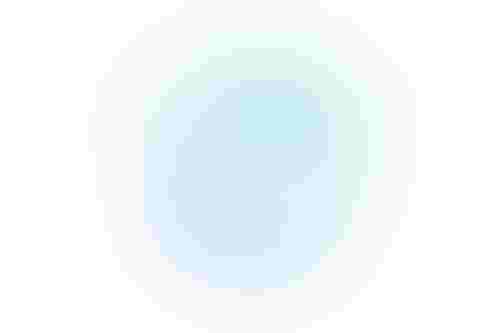 IBM Watson's natural language processing features are getting an upgrade
IBM has announced a suite of new tools designed to help businesses scale their applications of AI.
At last week's AI Summit New York virtual event, IBM cloud and data SVP Rob Thomas unveiled the capabilities planned for IBM's Watson products, designed to provide a higher degree of precision in natural language processing (NLP) and foster greater trust in AI-based predictions.
First up is Reading Comprehension: currently in beta as part of IBM Watson Discovery, the feature is based on IBM Research's question-answering system, and has been designed to identify more precise answers from troves of complex enterprise documents, in response to natural language queries.
Then there's FAQ Extraction, which Thomas described as a "novel natural language processing technique" that automates the extraction of Q&A pairs from FAQ documents. IBM hopes it will help businesses keep their virtual assistants up to date and reduce the often time-consuming update process.
Finally, IBM Watson Assistant is getting a new intent classification model, designed to more accurately understand end-users' goals or intentions when they are engaging with a virtual assistant, and enabling administrators to train systems faster. Thomas said the model is able to provide more exacting results with less data compared to current commercially available systems, and that it could enable businesses to go live with their virtual assistants in a matter of days with high accuracy.
IBM also announced Watson Discovery support for 10 new languages, including Bosnian, Croatian, Danish, Finnish, Hebrew, Hindi, Norwegian (Bokmål), Norwegian (Nynorsk), Serbian, and Swedish.
Taking action in real time
"This past year has shown us that the real power of AI is in helping companies take action and respond to changing conditions in real time. That means in minutes and hours, not weeks or months," Daniel Hernandez, general manager of data and AI at IBM, said.
"Today's new AI capabilities are yet another example of how cutting-edge AI advancements coming out of IBM Research help us to deliver innovations for language, automation and building trust in IBM Watson that are changing the game for businesses of all sizes and across all industries."
In his keynote address, Thomas also revealed plans to commercialize IBM Research-developed 'AI Factsheets' in Watson Studio, as part of Cloud Pak for Data. Like nutrition labels for food or information sheets for appliances, AI Factsheets are designed to give accessible details about a product's important characteristics. IBM believes that standardizing and publicizing this kind of information will "help build trust in AI services across the industry."
Customers that rely on IBM's Watson products include the likes of Regions Bank, Japan Airlines, and NatWest. In March this year the company commercialized its advanced NLP capabilities developed by Project Debater, and in May it launched IBM Watson AIOps.
The tech giant has also made a number of AI-focused acquisitions this year, including WDG Automation in July, and more recently Instana, with the view to helping businesses better navigate the hybrid cloud landscape.
Keep up with the ever-evolving AI landscape
Unlock exclusive AI content by subscribing to our newsletter!!
You May Also Like
---