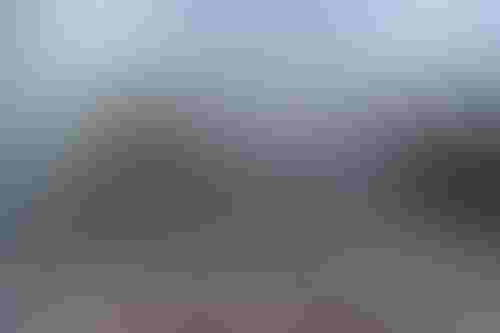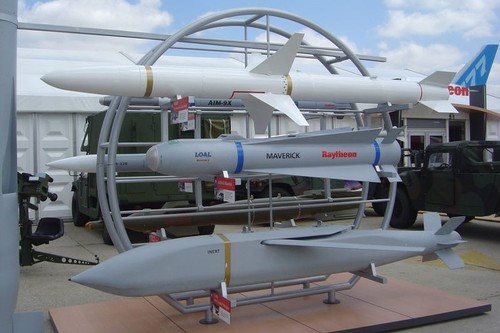 Also providing cryptography and quantum computing tech
Storied IT giant IBM has secured two major artificial intelligence partnerships, in a key win for the firm.
Military-industrial giant Raytheon has chosen IBM as its partner on AI, cryptography, and quantum computing. Meanwhile, consulting behemoth Deloitte will collaborate with IBM on an AI-enabled managed analytics solution, DAPPER.
Problems of tomorrow
IBM and Raytheon will jointly develop the AI, cryptographic, and quantum tech, the companies said.
"The rapid advancement of quantum computing and its exponential capabilities has spawned one of the greatest technological races in recent history – one that demands unprecedented agility and speed," said Dario Gil, SVP and director of research at IBM.
"Our new collaboration with Raytheon Technologies will be a catalyst in advancing these state-of-the-art technologies – combining their expertise in aerospace, defense, and intelligence with IBM's next-generation technologies to make discovery faster, and the scope of that discovery larger than ever."
IBM has been working on quantum computers for over a decade, but finally began opening them up to enterprises from 2016. At the time, it made a five quantum bit (qubit) processor available in the cloud for testing.
In 2019, it debuted the IBM Quantum System One, a nine-foot cube capable of managing up to 65 qubits. A 127-qubit system is expected this year, and the company said that it is on track to unveil its first 1,000+ qubit systems by 2023.
The more qubits, the more theoretical performance a quantum computer can deliver – but other factors are key, including how long qubits retain their quantum state.
It's not yet clear how profound an impact quantum computers will have in the near term, but one of the first applications fro such systems is expected to be codebreaking.
"Take something as fundamental as encrypted communications," said Mark E. Russell, Raytheon Technologies' chief technology officer.
"As computing and quantum technologies advance, existing cybersecurity and cryptography methods are at risk of becoming vulnerable. IBM and Raytheon Technologies will now be able to collaboratively help customers maintain secure communications and defend their networks better than previously possible."
Cloudy analytics
With its Deloitte partnership, IBM is building upon more than two decades of a global alliance between the two organizations. Together, the companies will offer to help customers deploy AI, and embrace hybrid cloud.
'DAPPER' takes the existing Deloitte Analytics Platform and combines it with the IBM Cloud Pak for Data on Red Hat OpenShift container platform. The latter service collects, organizes and analyzes data to prepare it for adding AI tools and processes.
DAPPER will be available as a managed service run by Deloitte in the IBM Cloud, and as software to be run on-premises or in multi-cloud environments.
"Today's announcement is another proof point of the companies' longtime collaboration to help clients modernize with advanced technology," said Evaristus Mainsah, GM for Hybrid Cloud and Edge Ecosystem at IBM.
"Together, Deloitte and IBM have created a flexible hybrid cloud engine that can extract real value for clients by using AI to make the most of their data. DAPPER will drive transformation, spur innovation, and reshape business to pave a pathway to digital dominance."
Keep up with the ever-evolving AI landscape
Unlock exclusive AI content by subscribing to our newsletter!!
You May Also Like
---