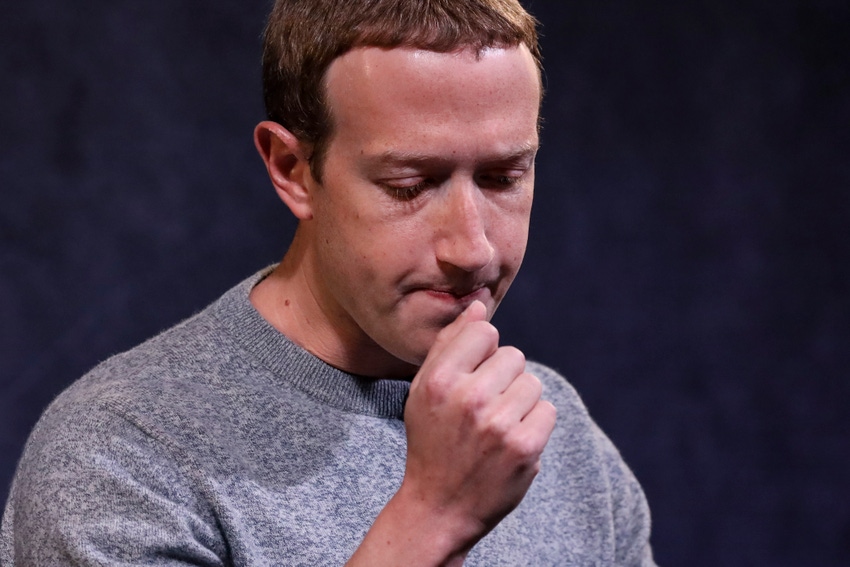 Meta, the parent of Facebook, Instagram and WhatsApp, is firing about 11,000 employees as profits declined and revenue growth slowed.
In a letter to staff, CEO Mark Zuckerberg wrote that the move is part of Meta's plans to become "more capital efficient."
"We're restructuring teams to increase our efficiency. But these measures alone won't bring our expenses in line with our revenue growth, so I've also made the hard decision to let people go," the billionaire CEO said.
Meta's workforce will be reduced by about 13% with plans in place to cut discretionary spending and a freeze on hiring through Q1 of next year.
The move comes as Meta plans to keep spending billions on the metaverse, which shareholders and Wall Street have criticized as too much.
Along with the layoff news, Meta disclosed that it is on track to spend $85 billion to $87 billion this year but slightly decreased 2023 spending to $94 billion to $100 billion, from $96 billion to $101 billion, according to a filing with the U.S. Securities and Exchange Commission.
Meta also said that operating losses at Reality Labs, its division working on the metaverse, "will grow significantly" year-over-year. The unit lost $3.7 billion on revenue of $285 million in the second quarter.
Zuckerberg is pouring Meta's resources into what he described as "high-priority growth areas" − including its AI discovery engine, advertisements and long-term metaverse prospects.
Zuckerberg is 'sorry'
In relaying the layoff news, Zuckerberg said he wanted to "take accountability for these decisions and for how we got here. I know this is tough for everyone, and I'm especially sorry to those impacted."
Laid-off employees will receive 16 weeks of base pay plus two additional weeks for every year of service, with no cap. All remaining paid time off will also be paid, with Meta also confirming it will cover the cost of health care for people and their families for six months.
The layoffs will affect every organization across both the company's various app platforms and Reality Labs, its metaverse division that has hemorrhaged money since its inception.
"Some teams will be affected more than others," Zuckerberg said, though he did not say which. The company's business teams will be restructured "substantially," he added.
In a message to parting employees, Zuckerberg said, "Each of you has helped make Meta a success, and I'm grateful for it. I'm sure you'll go on to do great work at other places."
Zuckerberg said he viewed layoffs as "a last resort."
Florence Brocklesby, founder of employment law firm Bellevue Law, said "Redundancies are, sadly, a fact of life, and delivering difficult news is never easy. But how restructuring is conducted is hugely important, not only for those leaving the business but also for those who remain and the company's wider reputation. Good processes combined with humanity are key to navigating a challenging time safely and with dignity."
She compared Meta's layoff process with those of Twitter, which locked employees out of corporate systems and emails overnight.
"Twitter's handling of its current restructuring has shone a light on how redundancies in the tech sector should − and should not − be handled," she said. "Meta needs to avoid making those same mistakes today."
AI Business Editor Deborah Yao contributed to this article.
Keep up with the ever-evolving AI landscape
Unlock exclusive AI content by subscribing to our newsletter!!
You May Also Like
---