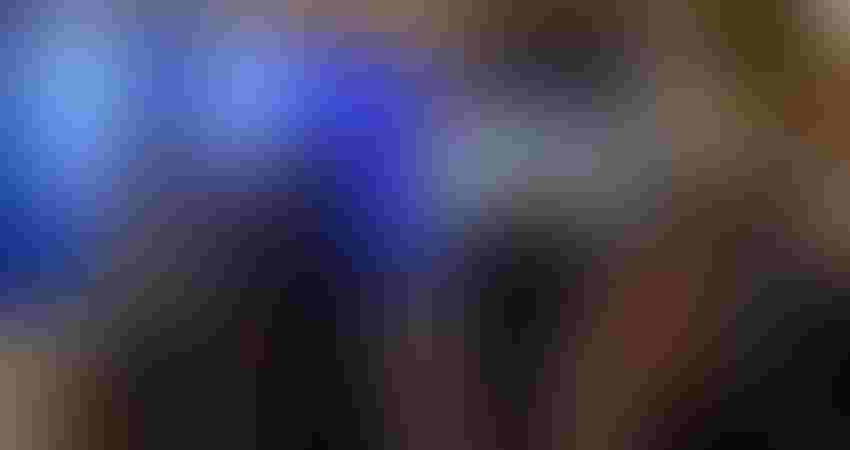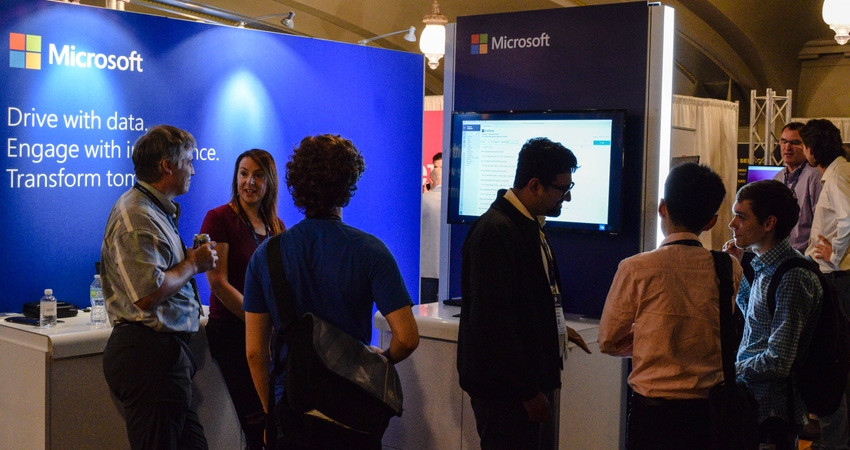 One year on from its formation by CEO Satya Nadella as a fourth engineering division within the tech giant, the Microsoft AI and Research group has grown by a mammoth 60 percent. From an initial 5,000 people, the division now possesses talent upwards of 8,000 staff thanks to a steady hiring, acquisitions, and internal recruitment strategy.
The foundational motive behind AI and Research is deep collaboration between product teams and a host of computer scientists, engineers, and AI experts in order to move Microsoft's long-term AI developments beyond the research lab and into new and existing products. Beginning with teams such as Bing, Cortana, and the Information Platform group, AI and Research has since seen additions such as the Azure Machine Learning team, natural language startup Genee, and deep learning startup Maluuba.
"We've had this dream for a long time - that systems could be smarter and model the way you think," said Lili Cheng, corporate VP to the AI and Research group, told GeekWire recently. The company believe that their approach will soon make their dream a reality.
This approach has had some success thus far. For example, a unique new method for enabling computers to recognize human emotion was released as an API for Microsoft cloud customers in a matter of weeks, rather than the usual months following the publication of an academic paper. This accompanies new AI and ML features integrated within Office, Bing, and Azure, as well as the deployment of programmable AI chips within the company's data centers, and standalone AI programmes like the Seeing AI app.
Microsoft's AI and Research group even appears to reflect more flexible, pragmatic approaches to the sector by CEO Nadella, as illustrated by the striking of a historically unique deal between Amazon and Microsoft to link Cortana and Alexa to respectively leverage their consumer and enterprise data and expertise.
There is, then, a clear bid to ensure Microsoft don't miss out on leveraging their AI advances in an increasingly competitive market. "Microsoft has made advances [in AI], but so have IBM, Apple, Amazon, Google, Facebook, and others," says Rob Sanfilippo, research VP at the independent Directions on Microsoft thinktank. "Microsoft is looking to avoid missing giant opportunities as it did with mobile and social media, so it is giving its AI strategy a lot of attention and resources."
"We've largely built what I would call wedges of competency - a great speech recognition system, a great vision and captioning system, great object recognition system," Eric Hervitz, long-term AI researcher and head of Microsoft Research AI, told GeekWire. "We've managed to do incredible work with those wedges." But now, the company have much more radical designs on the future of AI - namely, the elusive goal of general machine intelligence. "We really want to pursue the understanding of the mysteries of the human intellect," he said.
All this is reflected in Microsoft's change to its overall vision statement in its annual report this year:
"We believe a new technology paradigm is emerging that manifests itself through an intelligent cloud and an intelligent edge where computing is more distributed, AI drives insights and acts on the user's behalf, and user experiences span devices with a user's available data and information."
Their next challenge, it seems, lies in leveraging the vast amounts of data in the company's possession through platforms such as Bing and LinkedIn. This could pay off in the long term. "When we think of research getting closer to product, we frequently think that product teams will be able to take better advantage of the research to deliver more and compelling products," Samir Diwan, CEO of Polly and former Microsoft senior programme manger, told GeekWire. "This might be the first time in history where things are inverted - a strong objective for bringing research closer to product is for research to take advantage of the large amounts of data being generated through product usage. That's why I think to a large degree, the true wins at Microsoft of bringing research and product teams closer are years down the line."
Keep up with the ever-evolving AI landscape
Unlock exclusive AI content by subscribing to our newsletter!!
You May Also Like
---