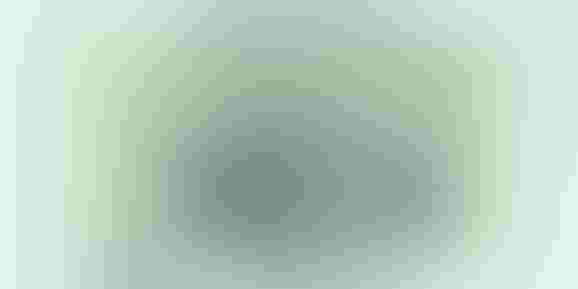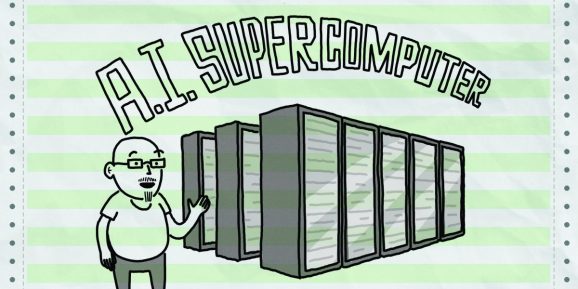 A massive system for a company making a massive bet
Microsoft has built one of the world's fastest supercomputers, and is handing over the keys to an ambitious AI research group.
After investing $1bn (in cash) in OpenAI last year, Microsoft unveiled the initial fruits of the collaboration between the two: the Microsoft AI Supercomputer.
That's one way to do it
At the now-virtual Microsoft Build conference, the Redmond giant detailed the system, which will only be available to OpenAI.
The cluster, hosted on Azure, features 285,000 CPU cores, 10,000 GPUs and 400 gigabits per second network connectivity for each of the GPU-based servers - which Microsoft claims makes it the fifth fastest system in the world, if measured against the current Top500 ranking.
"As we've learned more and more about what we need and the different limits of all the components that make up a supercomputer, we were really able to say, 'If we could design our dream system, what would it look like?'" Sam Altman, CEO of OpenAI, said.
"And then Microsoft was able to build it."
OpenAI was established back in 2015 with $1bn in funding from Elon Musk (Tesla, SpaceX), Altman (then-president of Y Combinator), Peter Thiel (PayPal, Facebook investor), Reid Hoffman (LinkedIn), AWS, and more.
Registered as a non-profit, it had an ambitious goal: to build something that would represent artificial general intelligence, the ultimate aim of AI research.
The group said it would open-source most of its work, unless it posed a danger to the world.
But then things changed. In 2019, OpenAI - which was no longer formally involved with Elon Musk - claimed it would remain a non-profit, but with a profit-making division.
That division, OpenAI LP, employs the majority of the combined group's approximately 100-strong staff. OpenAI argues that this will not influence its overall altruistic mission, as anyone that invests in the LP will see their return capped.
That cap is currently set at 100 times the investment, however, which, if ever reached, would represent on of the most remarkable and lucrative investments in history. Anything beyond that return, then goes to the non-profit.
Microsoft, which invested its $1bn soon after the corporate split, would therefore be set to receive a maximum of $100bn, should the highly ambitious plans come together.
OpenAI is also set to reap near-term rewards. As part of the deal, the two companies will collaborate on new Azure AI supercomputing technologies, and Microsoft will become OpenAI's preferred partner for commercializing software.
Using the new AI supercomputer, the partners hope to run models at an unprecedented scale. "The exciting thing about these models is the breadth of things they're going to enable," Microsoft CTO Kevin Scott said.
"This is about being able to do a hundred exciting things in natural language processing at once and a hundred exciting things in computer vision, and when you start to see combinations of these perceptual domains, you're going to have new applications that are hard to even imagine right now."
Keep up with the ever-evolving AI landscape
Unlock exclusive AI content by subscribing to our newsletter!!
You May Also Like
---