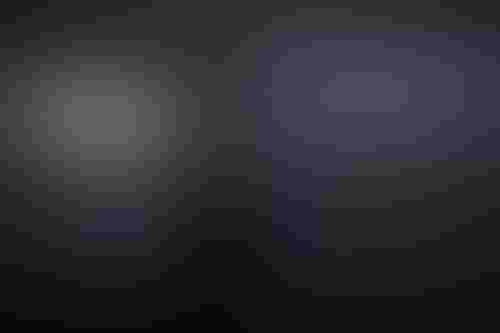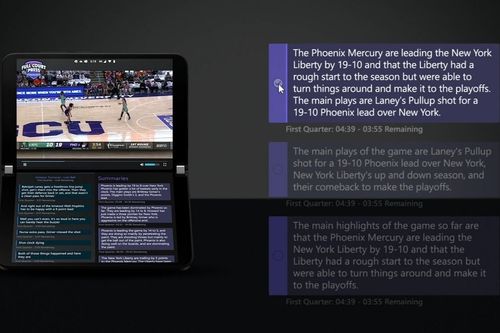 Offering is currently invitation-only to "help ensure the responsible AI safeguards are working in practice"
Microsoft has launched the Azure OpenAI Service – giving Azure customers the ability to utilize OpenAI's machine learning models.
Unveiled at the company's recent Ignite event, the service is based on GPT-3, a language model developed by OpenAI, the company which Microsoft backed with $1bn in 2019.
Currently invitation-only, the service will give users the ability to make use of GPT-3 in several ways, including content and code generation.
"We are just in the beginning stages of figuring out what the power and potential of GPT-3 is," Eric Boyd, corporate vice president for Azure AI, said.
"Now we are taking what OpenAI has released and making it available with all the enterprise promises that businesses need to move into production."
You can see a short demo of the new capabilities below:
Microsoft the helicopter parent?
Speakers at Ignite suggested Microsoft will be monitoring the usage of the Azure OpenAI Service to determine whether the model generates returns that are "appropriate for their businesses."
The decision to go invitation-only, according to Microsoft, was made to "help ensure the responsible AI safeguards are working in practice."
The OpenAI Service website states that customers can "filter and moderate the content of your users' requests and responses to ensure that models are used for their intended purpose."
The platform also houses tools that help users moderate the newly-generated content "while keeping safety front and center."
"The potential enterprise uses for GPT-3 range from summarizing common complaints in customer service logs to helping developers code faster without having to stop and search for examples or generating new content as starting points for blog posts," said Dominic Divakaruni, Microsoft group product manager leading Azure OpenAI.
Prior to integration with Azure, OpenAI released an upgraded version of Codex, its AI-powered coding assistant. Announced back in June, the system is used as the foundation for GitHub's coding assistant, Copilot. GitHub itself was acquired by Microsoft in 2018.
Codex is like GPT-3, but instead of being trained on human languages, it is fed code, helping users to generate new code, and even create entire sections.
In controlled demos, the company showed the system translating simple English commands like "create a webpage with a menu on the side and title at the top" into code, by marrying Codex's coding skills with GPT-3's language expertise.
GPT-3: Enterprise solution to playwright
OpenAI's GPT-3 has been shown off in various projects and studies, including a famous Guardian article which it 'authored' – in reality, the system generated eight separate articles after being instructed to do so, with a human editor then combining them and tweaking the copy further.
A more recent experiment took place this summer, when the AI Business team was in the audience for a theater production based on a play 'written' by GPT-3 at the Young Vic theater in London.
Over the course of three days, writers – or "engineers" as the project's lead Jennifer Tang referred to them – input prompts into the system, with the actors adopting lines to improve the narrative and feeding further prompts to lead the story's progression.
The system ended up writing a story about an AI system that survives an apocalyptic event and tries to remember its creator, while fending off 'beastmen' and protecting its child.
The concept was interesting, though it made for a short play – with the prose feeling simplistic, and at times, downright nonsensical, given it produced several contradictions.
Disturbingly, actor Waleed Akhtar noted that when the system learned his name, it would often suggest he play a terrorist or a serial killer. He did see the light of this, however, joking that it hadn't asked him to play a shopkeeper yet.
In a nutshell, the evening resulted in around 150 theatergoers watching a handful of actors reading from a Google Doc. And while the set – which was re-purposed from the theater's last show, Changing Destiny – was impressive, the event itself was more show than tell.
Keep up with the ever-evolving AI landscape
Unlock exclusive AI content by subscribing to our newsletter!!
You May Also Like
---