The AIconics 2020: Full list of this year's award winners
The AIconics 2020: Full list of this year's award winners
With 10 judges, 14 categories and 340 entries, the list of this year's winners is a smorgasbord of the best products and companies representing a variety of ecosystems and industry verticals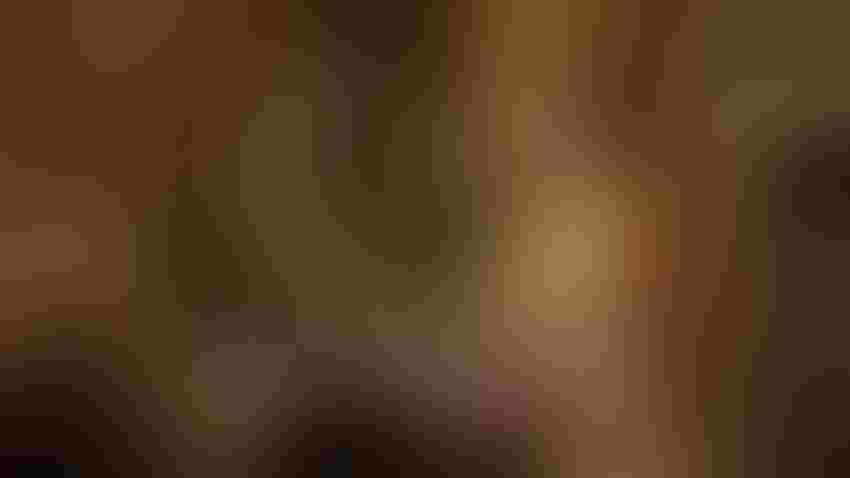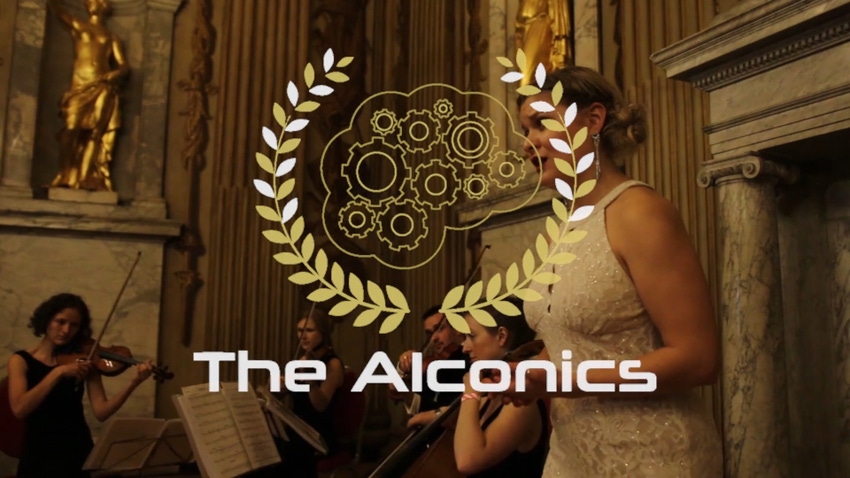 On Wednesday 9 December, a global selection of the most innovative AI companies came together to celebrate the many success of the industry this year.
The AIconics Awards were established in 2016 to recognize the outstanding achievements of individuals, projects, and teams that are responsible for harnessing breakthrough innovations in artificial intelligence.
The 2020 show took place as part of the Virtual AI Summit New York.
With 10 judges, 14 categories and 340 entries, this year's winners list is a smorgasbord of the best products and companies representing a variety of technologies, ecosystems and industry verticals.
The categories are:
Best Innovation in Intelligent Automation
Intelligent automation (IA) enables companies to achieve unparalleled productivity and efficiency by dissecting and synthesising vast swarms of data to automate entire workflows and processes. This category rewarded those developing IA solutions that can be used to streamline business and operational processes and enhance complex decision-making capabilities.
Winner: IBM
Highly Commended: TechSee
Best Innovation in NLP
As many businesses look toward productivity and automation of roles and tasks, Natural Language Processing sits at the heart of the opportunity. This award champions the providers at the head of the curve, whether specifically focused on 'understanding', 'generating', or the end-to-end process itself.
Winner: Phoenix Marketing International & ValueLabs
Highly Commended: Darktrace & Genpact
Best Innovation in AI Hardware
While the conversation around AI & ML solutions tends to focus on the software front, a comprehensive set of hardware support is essential in making the most of the AI revolution. For companies involved with the production, supply or distribution of hardware which is enabling the advancement of AI, this award celebrates their achievement in making an AI-powered world possible.

Winner: SambaNova Systems
Highly Commended: Gyrfalcon
Best Innovation in Deep Learning
Deep Learning is recognised as one of the key pillars for advancing practical AI and is enabling exponential development of applications for real world businesses, in analysing data across image, text, and sound. This category is your opportunity highlight those helping to drive machine learning applications toward the true potential of AI.
Winner: Xilinx
Highly Commended: Lirio
Best Enterprise AI Solution
AI is revolutionising business productivity and efficiency across all industries and investment is at an all-time high. This award category recognises the leading companies building and applying the most innovative and effective AI solutions – in any industry.
Winner: Darktrace
Highly Commended: Tata Consultancy Services
Best AI Start-up
In such a fast-paced ecosystem, start-ups are emerging daily with fantastic innovations and technological breakthroughs across a range of AI technologies. The Best AI Start-Up awards focuses on the business itself as well as the technology and is designed to raise the profile of those leading the field in both technology, product market fit, and scale-up potential.
Winner: Lirio
Highly Commended: Aisera, C3 Fund, NATIX, AI.Reverie, UIB
AI for Good
Artificial Intelligence has the potential to help overcome humanity's biggest challenges; this award applauds companies for utilising AI as a positive force for change; the innovations in research and product development that work to create a more sustainable and accessible world; and the AI pioneers that hold the values of leveraging AI for good at their core.
Winner: Baidu
Highly Commended: Arize, Notos Technologies
Best Application of AI for Sales and Marketing
Bespoke, personalised outreach and publicity will should be the new norm in customer-focused sales and marketing operations. Service levels, CRM & CEM – often challenging areas on multiple fronts for large organisations – have seen pivotal changes powered by AI solutions. This award celebrates the renaissance of the customer and business duality fuelled by the advent of intelligent solutions.
Winner: Boston Consulting Group
Highly Commended: Banorte, DEWA
Best Application of AI in Financial Services
With investment levels to exceed $4.5 billion by 2025 (Omdia), competition is fierce to disrupt the financial sector Recognising products or services that are set to transform the finance industry, this award is one of the most highly contested.
Winner: Capgemini
Highly Commended: HSBC
Best Application of AI in Telecommunications
The scope of AI in telecommunications is quickly expanding – communication service providers (CSPs) are turning to ML, NLP, RPA and more to optimize across the product from customer service and network infrastructure to labour-intensive back-end processes. This award recognizes the leading projects that are driving telco innovation.
Winner: TechSee
Best Application of AI in Manufacturing
The huge swathes of data owned by industrial organisations is providing AI and machine learning adopters with limitless opportunities to deliver new products, new business models, and greater insights into their business. This brand-new category celebrates manufacturers and solution providers setting the standard in predictive, efficient, and intelligent manufacturing.
Winner: LandingAI
Highly Commended: Cognizant, DataProphet, Landing AI, Zilliant
Best Application of AI in Healthcare
In what has been a tumultuous year for the healthcare industry, this award celebrates those who have focused their efforts to improve patient care, diagnostics and those intent on solving complicated healthcare problems with transformative AI products and services.
Winner: UiPath
Highly Commended: Temedica
Best Quantum Software Solution
From aerospace to telecommunications, quantum computing is set to address business and technical challenges across multiple industries. This award celebrates the pioneers that are developing the quantum software of the future.

Winner: Cambridge Consultants
AI Innovator of the Year
Winner: David Kuder
Described as' trustworthy' and 'uniquely intelligent', the AI Innovator of the Year title went to David Kuder, Principal at Deloitte Consulting LLP.
Demonstrating that he had dedicated his career to tackling the industry's biggest challenges with heart, David's nomination demonstrated many accomplishments over the span of his 20+ year career, from growing sales revenue, to empowering AI talent with curated learning/development curriculum.
David has incubated a Conversational AI business leveraging multiple platform providers, launched a new AI Foundry business and grown the AI Insights and Engagement market offering within Deloitte significantly.
Keep up with the ever-evolving AI landscape
Unlock exclusive AI content by subscribing to our newsletter!!
You May Also Like
---