The ultimate 2021 AI predictions list
The ultimate 2021 AI predictions list
Because last year worked out so well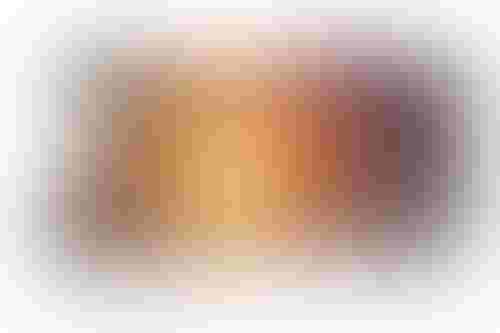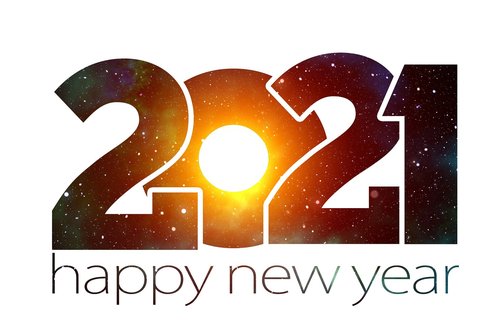 Because last year worked out so well
The beginning of a new year is a time for reflection, for taking stock – and for making predictions about the year ahead.
Technology-themed predictions are a venerable B2B press tradition, as essential to the festivities as angry relatives, bright LED lighting, and the old Mariah Carey song that topped the UK singles chart in December.
Hundreds of predictions, from dozens of vendors, all rushing to outline the shape of the next 12 monthin invariably optimistic terms. And of course, artificial intelligence is no exception. In 2020, we saw proofs of c>oncept becoming products, historic acquisitions, and what seemed like a genuine Sputnik moment in life sciences. The predictions made last year can be found here, if you want to compare reality andexpectations.
In 2021, artificial intelligence will continue to reshape fields like finance, healthcare and marketing, and there's plenty of disruption to come – meaning even more outlandish predictions.
But why not absorb all of this holiday cheer at once? Why not binge-read everything that the hardware and software vendors, service providers, and consultancies expect to happen in the year ahead?
Below, we have collected 36 predictions about the state of AI and machine learning in 2021, arranged alphabetically by organization, from Accenture to Xilinx.
Everybody likes listicles.
Happy new year.
Watch this video to find out more about the top five predictions chosen by the AI Business editorial team.
What the industry expects from 2021
Accenture
Maddie Walker, Industry X practice lead at Accenture UKI:
The sky's the limit for AI-powered automated engineering capabilities
"From automated testing to automated incident ticket triage and resolution, AI can be implemented across the end-to-end software development lifecycle to faster, higher quality and more predictable releases. Our view is that paired with a culture of modern engineering culture (Agile, DevOps) and a continuous innovation mindset, automation in software development and application management are opening the door for IT to be an innovation partner to the business. We even see opportunities for no code / low code automation in the future, in other words using automation to accelerate automation itself."
The rise of the digital co-worker
"AI and machine learning are augmenting human workers and helping with human + machine collaboration. This is freeing up capacity of human IT workers to focus on high touch activities, improving user experience, making custom software releases faster and systems more resilient. This is not just chatbots, but robots and AI assistants helping with project management, testing or data management, for example."
Affectiva
Dr. Rana el Kaliouby, co-founder and CEO:
New use cases for Emotion AI to improve online collaboration and communication
"In the COVID-19 pandemic we are relying more than ever on video conferencing to connect us virtually – working remotely, learning from home, and in our social lives. But there's a big problem: these technologies are emotion blind. When we communicate in person, we convey so much more than the words we say: we express ourselves through nonverbal cues from our faces, voices and body language. But technology is not designed to capture the nuances of how we interact with those around us.
"AI may be the answer to preserving our humanity in virtual environments. Specifically, Emotion AI – software that can understand nuanced human emotions and complex cognitive states based on facial and vocal expressions – can address some of technology's shortcomings in light of the pandemic, and we'll see companies using it for new use cases.
"For example, Emotion AI can provide insight on how people are emotionally engaging in a virtual event or meeting. This provides presenters with valuable audience feedback, gives participants a sense of shared experience, and can help companies take a pulse on collective engagement during this stressful time.
"Emotion AI can give feedback on how students are engaging with online educational materials and lectures, flagging if they're confused, stressed or bored. This becomes especially important during the pandemic as so many students are learning online and suffering from "Zoom fatigue."
"And finally, Emotion AI can create more meaningful discussions and trust between patients and healthcare providers as telehealth appointments are replacing in-person visits. And, a data-driven analysis of a patient's emotional well-being provides a quantitative measure of mental health that goes beyond self-reporting on a rating scale of 1-10."
Aidoc
Elad Walach, CEO:
Breakdown of radiology AI into concrete categories
"Since the birth of the radiology AI industry, algorithms across all imaging modalities have been lumped together under the 'AI' banner. However, as radiology AI products mature with different use-cases, we will begin to see a focus on concrete categories of radiology AI, e.g. acute triage and notification, screening, communication, and population health. It will become increasingly clear that AI is not just an underlying technology – but that there are different values to be gained for different categories."
COVID-19 changes the landscape – consolidation and M&A
"COVID-19 has changed the playing field for everyone, especially the healthcare industry. The combination of lower hospital budgets and reduced stability in the financial market will only widen the gap between industry players with significant adoption and those without. There is a significant glut of machine learning companies that develop algorithms for image analysis competing for an increasingly finite amount of resources. I believe we will see some radiology AI players begin to consolidate or liquidate, as well as potential mergers or acquisitions amongst the bigger players."
Appen
Wilson Pang, CTO:
Business leaders and AI experts will collaborate more closely
"As organizations continue to invest in AI and scale their deployments, collaboration between business decision makers and technologists must become more effective as they partner to determine which AI use cases within the business will deliver the best ROI. Today, the greatest hurdles to deploying AI with confidence are: 1) gaining broad agreement that the projects are vital and feasible, 2) ensuring the organization has the right data and can effectively manage the data pipeline in support of the projects and 3) building the right org structure to accomplish the project goals.
"To overcome these challenges, in 2021, businesses, especially those with maturing AI programs, will focus on educating non-technical employees about AI in order to foster collaboration and decentralize how AI projects are designed and developed. This will enable companies to target projects with the most potential for delivering the desired business benefits, while giving due consideration to what data will be used for projects and how data models will be trained to ensure their success."
AI governance will increasingly become a board-level issue
"There is broad agreement that adoption of enterprise AI is essential for competitiveness based on its ability to improve operational processes, provide deeper business insight, enhance the customer journey and accelerate innovation. However, there remain several concerns about the impact of AI, including trust in the quality of data, the impact on society of biased training data, and the potential mistreatment of millions of human annotators who train the data."
"In 2021, as boards focus on closing the gap between AI's potential benefits and the reality (only about 1 in 10 enterprises report obtaining "significant" financial benefits from AI, according to MIT Sloan), they will increasingly mandate AI governance programs that incorporate the principles of "responsible AI." Responsible AI sets out standards and best practices for the responsible training of data with the aim to improve quality, efficiency and transparency – including the elimination of bias in training data – while promoting inclusivity and collaboration.
"Responsible AI practices also include paying annotators fair wages and adhering to labor wellness guidelines and standards. Greater board involvement in AI projects will increase adoption of these standards by the larger technology community, which in turn will increase the value of AI to businesses, as well as trust in the use of AI by the public."
Initiatives to combat bias in AI will be required in 2021
"Bias in AI causes harm at great scale – from impacting the recruitment process by reinforcing gender stereotypes to racial discrimination in credit scoring and lending. Organizations know that hiring a diverse workforce can provide a level of truth for AI models, and they know that training data needs to be constantly monitored for bias, as it impacts the quality and accuracy of algorithms. They also know that there is no current benchmark for ethics-based measurements to truly mitigate bias in AI, and that there needs to be.
"In 2021, we'll see organizations moving past just acknowledging and "worrying" about bias in AI and start to make more significant moves to solve for it – because it will be required. Specific teams and/or initiatives will be formed to combat all the concerns that fall under the umbrella of responsible AI, including everything from inherent bias in data to treating data trainers fairly. Establishing responsible AI initiatives will not only become a board-level mandate for some, but the partners and customers of companies leading AI efforts will demand it."
Aspen Technology
Bill Scudder, GM of AIoT Solutions:
Increase in productivity as the biggest benefit of industrial AI
"To thrive in today's volatile market, companies must simultaneously optimize their assets and processes across business objectives such as margins, economics, sustainability and more. In 2021, we will see increase in productivity as the biggest benefit of industrial AI across capital-intensive, process industries. Through the adoption of industrial AI, next-generation asset optimization solutions can be implemented without data science experts, implying industrial organizations can open the door to new levels of safety and productivity in their operations.
"Across industrial plants, semi-autonomous and autonomous processes will be created over time, as live data is collected, aggregated, conditioned and fed into intelligence-rich applications to evaluate scenarios, gain insight and drive continuous operational improvements. Furthermore, cognitive guidance systems powered by AI and machine learning will empower personnel across critical operations, extending their capabilities so they can make faster and more accurate decisions."
Bluecore
Sherene Hilal, SVP, Product Marketing and Business Operations:
AI and first-party data will come together to create more intelligent alternatives to using third-party cookies
"As major ad networks like Google increasingly move away from third-party cookies, it is increasingly important for companies and brands to be able to leverage their own first-party consumer data to reach new and existing audiences. In retail specifically, brands are sitting on mass amounts of first-party data; they just haven't had a means of actioning it and putting it to work for them. AI is already able to parse through high volumes of first-party data to identify trends and predict next-best actions across nuanced audience sets. Soon we'll begin to see that it can also offer contextual insight at the individual level, making the interactions between company and consumer far more personal.
"For instance, it will understand shoppers' future interests, where they are in their individual buying cycles, and precisely when they want to hear from a brand. Even more, AI's understanding of the ideal circumstances under which an individual buys (e.g., with a 10% discount, every other month) will inform brands and retailers on which type of recommendations or offers are most likely to convert each shopper, so they can personalize at scale."
Blue Yonder
Wayne Snyder, VP Retail Industry Strategy, EMEA:
AI will help retailers make smart decisions in the face of unpredictability
"A lack of automation has slowed retailers down during the pandemic, with nearly 80% having to increase manual intervention in response to fluctuating demand and supply. In 2021, retailers will need to adopt AI to help keep up with these unpredictable swings in demand. Understanding the on-going changes in consumer behavior or how daily life changes as a vaccine rolls out, retailers will need supply chains flexible enough to keep up. AI can be used for smart decisions on everything from sourcing items at short notice to figuring out new logistical plans. However, they must think strategically when investing in AI. Thinking carefully about exactly where they want to make changes and ensure it helps meet business goals, rather than just serving a limited purpose."
Buildots
Roy Danon, CEO:
AI meets construction
"This may come as a surprise to some, but for the past couple of years, the construction industry has been experimenting with, and embracing, a variety of AI-driven solutions. This digital transformation has been greatly expedited by COVID-19. AI's ability to deal with the complexity and unknowns of construction sites, led to the creation of solutions that can finally close the productivity gap, which is currently costing the construction market $1.6 trillion a year according to Mckinsey, and allow for the implementation of processes being used in industries like manufacturing. With early users reporting unprecedented benefits, we expect to see a massive adoption of those solutions in 2021 throughout the industry, changing construction as we know it."
Cisco AppDynamics
James Harvey, EMEA CTO at AppDynamics:
AIOps as a strategic priority
"AIOps can help IT teams deal with the tsunami of data generated these days, which far outweighs what humans can handle. It's not about replacing jobs through automation, it's about providing teams with the right information when and where it's needed to help them make smart, informed decisions in real-time.
"Taking personal banking, as an example, consumers are becoming increasingly dependent on their mobile devices and the digital services they use. What they expect is a seamless experience, regardless of device or if it's a busy transaction period. That's where AIOps will play a business-critical role, allowing IT teams to process trends within their data, then identify and solve issues before they affect the end-user, deliver exemplary digital experiences and earn the customer's trust and loyalty.
"AIOps will no doubt be a strategic priority for many companies in 2021, as they are forced to deliver more with less while complexities in their IT stack continue to grow. AIOps roadmaps will be unique to each company, but the end result will be the same, through full end to end visibility, product integrations and automation.
"Businesses looking to implement AIOps in the coming months need to start with application performance monitoring (APM), building from there to integrate other solutions based on desired business outcomes."
Dataiku
Florian Douetteau, CEO and co-founder:
Governments will start to turn their regulatory eye to ML
"The European Union is leading the way with planned legislation to define the acceptable uses of various forms of AI. This is not necessarily about reducing use — for example, it may enable beneficial applications of facial recognition technology that are currently restricted by data privacy regulations. But what is clear is that businesses will have to take heed of yet more regulation when applying ML."
More robust processes and requirements around drift monitoring
"Input drift is based on the principle that a model is only going to predict accurately if the data it was trained on is an accurate reflection of the real world. So if a comparison of recent requests to a deployed model against the training data shows distinct differences, then there is a strong likelihood that the model performance is compromised. This is the basis of input drift monitoring.
"In 2020, there was significant drift seen across all sectors because of the health crisis. In 2021, we'll see organizations using MLOps to put more robust processes and requirements around drift monitoring so that models can be more agile and accurate.
"Identifying drift is of the most important components of an adaptable MLOps strategy, and one that can bring agility to the entire organizations' Enterprise AI efforts. Therefore, we'll begin to see organizations define a time and/or computation budget for experiments as well as an acceptability threshold for usefulness of the model."
Business skills will become more critical than ever for data scientists
"They will need to speak the language of business in order to translate data insight and predictive modeling into actionable insight for business impact. Technology owners will also have to simplify access to the technology, so that technical and business owners can work together. The emphasis for data scientists will be not just on how quickly they can build things, but on how well they can collaborate with the rest of the business."
dynabook
Nick Offin, head of operations, Northern Europe:
2020 has highlighted the need for accelerated automation in 2021
"Unsurprisingly, 2021 will see a new and changed workplace, and technology will be needed to support it. Automation has been on the business agenda for years now, but as social distancing rules remain in place going into 2021, automation and robotics will likely become a core competence of multiple sectors in the foreseeable future. However, in an effort to push out automation during the pandemic, many businesses have found themselves patching failures that have arisen since. In 2021, Forrester predicts that up to 30 per cent of businesses will ramp up their focus on quality by better planning and testing their automation before deploying it in production or exposing it to employees."
GitLab
Anoop Dawar, VP of product management:
The convergence of AIOps and DevOps
"AIOps will find its rightful home in the DevOps toolchain – both to enable successful adoption of AI in enterprises and to improve DevOps methodology itself. The last year has helped solidify the roles that are required to be successful with infusing AI into your business and how they need to collaborate. It has also become clear that building models (although hard) is not the real impediment to AI-enabled production systems; instead, the ability to continuously integrate, monitor and deploy these models is the primary impediment.
"The recognition that AIOps needs to be integrated into the DevOps toolchain, instead of creating another set of disjointed tools, has helped AI-first companies like Conversica to reduce cycle time and unleash the power of AI for all their customers."
Google Cloud
Pip White, managing director UK & Ireland:
Cloud will reach more industries and uncover some less-obvious use cases
"The shift to remote work and business operations has propelled businesses' digital transformation strategies forward beyond just our usual industries. COVID-19 has provided a unique opportunity for businesses in every sector to reassess and re-imagine their needs, opening up new, perhaps less obvious cases. For instance, industries like insurance, which are still dominated by legacy systems and old technology systems, are increasingly recognizing the cloud's potential, turning to AI to build real-time risk models.
"Brit Insurance, a Google Cloud customer, recently collaborated on Ki, a fully digital and algorithmically-driven syndicate, to drive greater efficiency, responsiveness and competitiveness. Elsewhere, in retail, the adoption of cloud-based contact centers that use chatbots and rapid response virtual agents will increase, delivering more immediate, personalised customer support in response to complex customer service issues."
Juniper Networks
Christian Gilby, senior director, AI-Driven Enterprise:
AIOps for networking will become mainstream
"We continue to see increased attention for AIOps within organizations, particularly today with the ongoing shift to remote working changing the way many enterprises are operating their businesses. We see AI stepping in further to support teams from a networking perspective, specifically to keep costs down whilst maintaining a rock-solid user experience throughout.
"In fact, the entire IT support status quo that we know today will invert into one that is primarily proactive rather than reactive. Instead of users flagging issues or raising tickets for connectivity problems with the corporate network, AI-based systems will be able to keep an eye on network performance across the board, either highlighting issues and recommending solutions to the IT team dynamically—or even just outright fixing the fault autonomously.
"Whilst AIOps remains 'in theory' rather than 'in practice' for many businesses today, we expect many organizations who are upgrading their networks over the course of the next year to deploy solutions that either have AIOps capabilities baked in, or have a roadmap to deliver them. Within the next five years, we are looking at a region of 80 percent of organizations, particularly as the breadth and variety of devices connecting to organizational networks soars, from mobile to IoT.
"Businesses will be looking to simplify their networks across wired, wireless, and WAN—and we see AI playing a big role to make that happen."
Kneron
Albert Liu, CEO and co-founder:
Personal assistants for everyone
"I predict an explosion of personal AI devices, particularly virtual assistants in 2021. As with any industry that experiences rapid growth, there will be growing pains. We have already seen these growing pains in the form of privacy breaches and device hacks. The work from home environment employees find themselves in has forced many to accept virtual assistants and other AI devices into their homes.
"The University of Texas has discovered there is anywhere between a 200% and 400% increase in the overall number of IoT malicious activities from just a month-to-month analysis, both globally and in the US. Edge AI also has a vital role to play in 2021. Edge AI means that all processing power and information can stay on the device. Users will not have to forfeit their privacy for the convenience that comes with these devices. The long-term success of virtual assistants is tied to the adoption of Edge AI."
Lexalytics
Jeff Catlin, CEO, and Paul Barba, chief scientist:
Data Annotation will become the next big "side hustle" in 2021
"It's already a common way to make an extra buck or two, but there's been a race to the bottom in pricing, where annotations are largely sourced well below minimum wage in industrialized nations. However, as AI sees successes in industries requiring expertise, like health care or law, the demand for specialist knowledge will see the development of infrastructure for matching more lucrative annotation contracts to professionals."
A slew of industry-disrupting startups are on the way
"High unemployment and general uncertainty resulting from the pandemic gives some people the push needed to set out on their own. We'll see increased collaboration between technologists and experienced professionals in starting new businesses to bring the latest advances in AI to all sorts of industries."
There will be more consolidation in the ML platform space
As AI became the "it" technology over the last few years, a bunch of AI infrastructure companies popped up and began peddling AI platforms to ease the task of building models for companies looking to leverage AI. While it sounds good on the surface, there is no identified business task being solved here, it's simply more efficient use of technology, and that's hard to sell.  It's likely that the VC's who backed these plays will begin severing the cash lifelines in 2021.
The improvements in deep learning models over the last 18 months mean that NLP features that have been desired but unfulfilled will start showing results. These include better entity recognition which drives better normalization, which in turn drives generic relationship extraction. The advances in deep learning models make all of these possible.
AI platforms will consolidate, but AI services will pick up the slack here
"Companies are becoming more accepting of 3rd party expertise in machine learning, and this is driving an increase in consulting services for ML. This trend will continue and accelerate in 2021."
Fake news detection will start showing dividends
"Fake news detection is an incredibly hard problem, but a lot of very smart people are spending a lot of time working on it. The spread of misinformation will be notably lower by late 2021."
Moogsoft
Adam Frank, VP of Product and Design:
Observability will enhance remote collaboration
"Gone are the days of overheard conversations, quick touchpoints and reading body language to determine if someone is struggling. As we continue to work remotely, these natural observations become difficult to see and understand. In an IT environment, these missed observations can lead to toil, confusion of who owns what and have a negative customer impact. But with observability, teams have the data to obtain the information needed to collaborate, optimize and know when someone is crying wolf. Observability and AI unite the machine data with the human data to enable distributed "working from home" in a productive way like we've never seen before. As a result, people around the world can focus more on delivering customer value with the quick insights and context that AI and observability provide."
Signal AI
David Benigson, founder and CEO:
The dawn of augmented intelligence
"I believe that artificial intelligence and its impacts are consistently misunderstood as automation, and that the future of AI is in the augmentation of human endeavours, rather than the replacement of them. We are at the dawn of augmented intelligence which is paving the way for a world where the best of IQ and AI are bought together, where the intangible magic of human insight is brought together with technology.
"I predict that 2021 will usher in a new era of augmented business decision-making, where platforms and companies like ours, and many others, will transform decision making itself. We call it Decision Augmentation. You're going to see the biggest, best and most-cutting edge firms harnessing the power of AI to augment their decision making. It's exciting, and I believe it is absolutely going to be a key theme in AI in 2021."
SnapLogic
Brad Drysdale, field CTO:
Invisible tasks
"AI/ML will play a bigger role in 2021 in helping make more and more tasks "invisible." In our space, AI to date has been primarily around learning and assisting to streamline complex integration tasks (such as data mapping, for example). In 2021, machine learning will continue to improve to the point where the AI will be doing less "assisting" and more "augmenting" by actually undertaking tasks which today are normally done by a human, with AI "assistance," via suggestions. As the AI does more and more of this, these tasks will become invisible and "just done for you," bringing us one step closer to autonomous, self-driving integration."
Post-pandemic tech priorities
"Having weathered the disruption and uncertainty caused by the pandemic, organizations will be constantly on edge. Disruption will be absolutely expected at any point, and businesses will need to ensure they are battle-ready. It won't be enough anymore to have a 3-5 year digital transformation plan. There will need to be a constant sense of urgency around being ready to adapt, pivot, and defend at a moment's notice."
SureStart
Dr. Taniya Mishra, founder and CEO:
More of a focus on people and communities in AI
"The reawakened questions around diversity, equity and inclusion in all arenas of business, including AI and technology, is an emergent trend that is not going away. Specifically, AI companies that ignore DEI are taking on business risks that will affect their bottom-line. If AI does not work for all of its intended markets or users, businesses will leave money on the table.
"There's been a lot of focus on addressing AI's diversity and ethics problem through technical evaluations of data and algorithmic bias, which are certainly important. But to really address this issue – and in light of conversations around racial equity and justice – I believe we'll see more of a focus on the people, communities and teams building AI.
"We all have seen top-down DEI initiatives regularly fail; often because individual employees don't understand how to instantiate it in their day-to-day decision-making or because they don't connect emotionally with it. So, in 2021 we'll start to see AI companies take a bottom-up DEI approach for broadening the lens/perspective of a company's individual employees, especially their technical staff, to broaden their view of "who" is an engineer, a scientist and a technologist. Furthermore, AI is no longer a tech-only discipline; it requires a multi-disciplinary approach to understand the human impact that AI will have. So companies that are thoughtfully addressing this issue will begin to build teams comprised not only of tech talent, but also with ethicists, sociologists and anthropologists who have the training and perspective to think about the implications of technology beyond the product techs and specs."
Talend
Krishna Tammana, CTO:
As demand for IT grows in a COVID world, self-serve analytics will accelerate
As the pandemic continues in 2021, companies will look to further reduce dependencies on IT functions with self-serve analytics. This will help them turn data into valuable, shareable assets more quickly. Remote workforces and online expansions are draining IT resources. Automated data preparation, curation, stewardship, quality controls, and machine learning tools will help to stem the tide of IT demands.
Ethical AI will take a key role in product development in 2021
Ethical AI is becoming an important issue, but a difficult dilemma to solve. Companies are using data and AI to create solutions, but they may be bypassing human rights in terms of discrimination, surveillance, transparency, privacy, security, freedom of expression, the right to work, and access to public services. To avoid increasing reputational, regulatory and legal risks, ethical AI is imperative and will eventually give way to AI policy. AI policy will ensure a high standard of transparency and protective measures for people. In the data sphere, CEOs and CTOs will need to find ways to eliminate bias in algorithms through careful analysis, vetting and programming.
UJET
Vasili Triant, chief operating officer:
Companies prioritize Intelligent Automation over Artificial Intelligence
"As progress in AI continues, businesses that are looking to leverage intelligence as a way to immediately drive performance need to prioritize intelligent automation. In 2021, we'll see organizations leveraging intelligent automation for operational efficiencies and customer experience, to automate tasks and intelligently leverage data for more frictionless experiences and more efficient teams."
Xilinx
Nick Ni, director of product marketing for AI and software:
DSAs represent the future of AI inference
"We're in the early stages of adopting AI inference, and there's still a lot of room for innovation and improvements. The AI inference demands on hardware have sky-rocketed as modern AI models require orders of magnitude more compute compared to conventional algorithms. We cannot continue to rely on silicon evolution. Processor frequency has hit a wall and simply adding more processor cores is no longer an option. DSAs are the future of computing, where adaptable hardware is customized for each group of workloads to run at the highest efficiency. In 2021, AI inferencing will continue to move away from fixed silicon approaches in favor of DSAs, helping to eliminate AI productization challenges."
Software developers and AI scientists will harness hardware adaptability for next-generation application
"Up until the last year, unlocking the power of hardware adaptability was unattainable for the average software developer and AI scientist. Specific hardware expertise was required but new open source tools are empowering software developers with adaptable hardware, while accelerating productivity for hardware designers. In 2021, with this new ease of programming, FPGAs and adaptable SoCs will continue to become more accessible for hundreds of thousands of software developers and AI scientists making them the hardware solution of choice for next-generation applications."
Keep up with the ever-evolving AI landscape
Unlock exclusive AI content by subscribing to our newsletter.
You May Also Like
---