UPDATE: Broadcom and VMWare: Does a deal make sense?
UPDATE: Broadcom and VMWare: Does a deal make sense?
It will be the chipmaker's third major acquisition of a software company.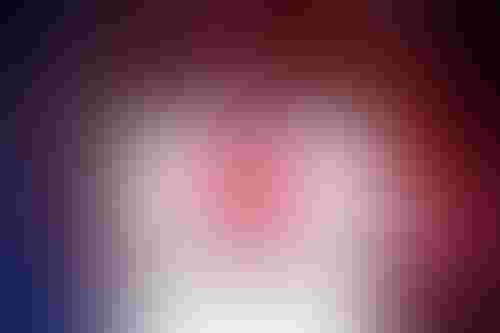 It will be the chipmaker's third major acquisition of a software company.
Broadcom announced that it is acquiring VMWare for $69 billion in cash and stock, including the assumption of debt, a deal that would position the chipmaker deeper into software as it seeks to capitalize on the growing market for cloud services.
It will be the company's third major software acquisition: It bought CA Technologies for $18.9 billion in cash in 2018 and Symantec's enterprise security business in 2019 for $10.7 billion in cash.
According to the companies, their combination will enable them to provide enterprise customers an expanded platform of critical infrastructure solutions to build, run, manage, connect and protect applications at scale across diversified, distributed environments, regardless of where they run: from the data center, to any cloud and to edge-computing. 
"Building upon our proven track record of successful M&A, this transaction combines our leading semiconductor and infrastructure software businesses with an iconic pioneer and innovator in enterprise software as we reimagine what we can deliver to customers as a leading infrastructure technology company," said Broadcom CEO Hock Tan in a statement.
Broadcom makes chips for the enterprise storage, wired infrastructure, wireless communications and industrial markets. VMWare is a pioneer in the data center server virtualization market. VMWare became part of Dell when the latter merged with EMC in 2015. Dell spun off VMWare last year.
Broadcom posted net revenue of $27.45 billion and net income of $6.7 billion ($15 per share) in fiscal 2021. VMWare had fiscal year 2022 revenue of $12.85 billion and net income of $1.82 billion ($4.31 per share).
Cash cow
"Broadcom has a history of acquiring mature companies which have a well-established market and can be a 'cash cow' for them," said Vlad Galabov, head of the cloud and data center research practice at sister research firm Omdia.
"The CA acquisition in 2018 is a prime example. CA had a leadership position in the mainframe software market and can be seen as a safe, cash-generating investment for Broadcom," he said.
"VMware has some similarities. It is the market leader in the well-established virtualization software" market, Galabov continued. "From a Broadcom perspective, this will add another big cash cow to its ever-growing farm."
However, VMWare was late to the high growth market for container software and microservices, where Red Hat is an established leader, he said.
VMware's revenue stream also is transitioning from upfront license payments to a SaaS model. "Both the business model transition and the disruption to the server virtualization market have impacted VMware's revenue growth, which slowed from double to single digits on an annual basis," Galabov said.
Concerns about Broadcom tie-up
"VMware has to invest in growing their container software efforts and I am concerned that a Broadcom acquisition could impact this," Galabov said. "Hock Tan is famously focused on cost optimization and this has the potential to slow down innovation at VMware by limiting the amount of revenue that is spent in pursuing new areas, including the expansion of VMware's container software portfolio of solutions and services."
Moreover, Broadcom "has a record of killing off some smaller cows in the portfolio," added Michael Azoff, chief analyst of the cloud and data center research practice at Omdia.
Case in point is Tanzu, which VMWare acquired when it was called Pivotal in 2019. Pivotal offers developer assets, platform and services for app development. "Tanzu is strong on open source and agile/DevOps culture. For example it is a principal contributor to Java Spring and Spring Boot," Azoff said. "The question is, how will Broadcom treat Tanzu within VMware?"
Figure 1: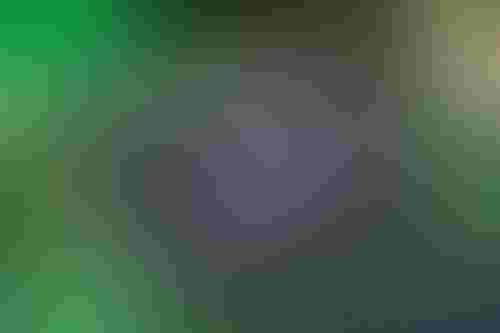 Broadcom's end game 'unknown'
If Broadcom also is looking to build a "vertical stack of components from chip to app, then this makes sense as it provides them with another key capability in that stack," said Roy Illsley, chief analyst at Omdia.
The long-running debate is between "the open best of breed to single stack question. IBM with Red Hat have gone the open route, Dell acquired VMware then disposed of it, after presumably deciding the full stack concept was not working," Illsley added.
"But with edge, the full stack model may be more appropriate as each use case will have different ecosystems. So being able to purchase an appliance and just drop the app on it and it will work from edge to core is appealing."
"VMware has the current customers and is a platform in all public clouds as well as on-premises, so in theory it is perfectly placed," Illsley said. "However, the VMware technology as a stack is expensive, when compared to the newer K8S approach. Therefore, the big question is if Broadcom does have full stack ambitions, how is it going to package things and price it?"
Illsley added that the "big unknown here is what is Broadcom's end game. Why acquire old technology (Symantec, CA, and VMware) instead of the new growth businesses? Is this about holding the legacy technology and milking it dry over the next 10 years to 15 years, or do they see the technology roadshow shifting at some point in the future back to modified ways of how things are done today?"
"Containers are not new − Unix V7 in 1979 introduced the concept of isolation in the OS. So is Broadcom betting on virtual machines becoming the environment of choice in 10 years, albeit in a modified way? The answer is not simple. To me it looks like a simple acquisition of companies in transition by Broadcom because they are relatively cheap, but it does not appear to have a clear strategy for these technologies."
Manoj Sukumaran, senior analyst of enterprise IT at Omdia, noted that Dell decided not to combine with VMWare's capabilities but decided to spin off the company. "If Dell is not taking that path, I am not so sure how Broadcom can."
But Azoff pointed out that "perhaps we are forgetting the longevity of legacy software. A lot of banking systems still run Cobol and Micro Focus made a successful business supporting that legacy. While the world is moving to cloud native, most of it still runs on legacy and virtual machines are the new legacy − maybe that's how to look at it."
This story was updated on May 26, 2022 to reflect the announcement of the acquistion.
Keep up with the ever-evolving AI landscape
Unlock exclusive AI content by subscribing to our newsletter!!
You May Also Like
---