Will Apple Out-Metaverse Meta? Vision Pro's Overlooked Edge
Will Apple Out-Metaverse Meta? Vision Pro's Overlooked Edge
One mostly overshadowed advantage is its lag-free viewing. Also, Vision Pro vs. Meta's Quest Pro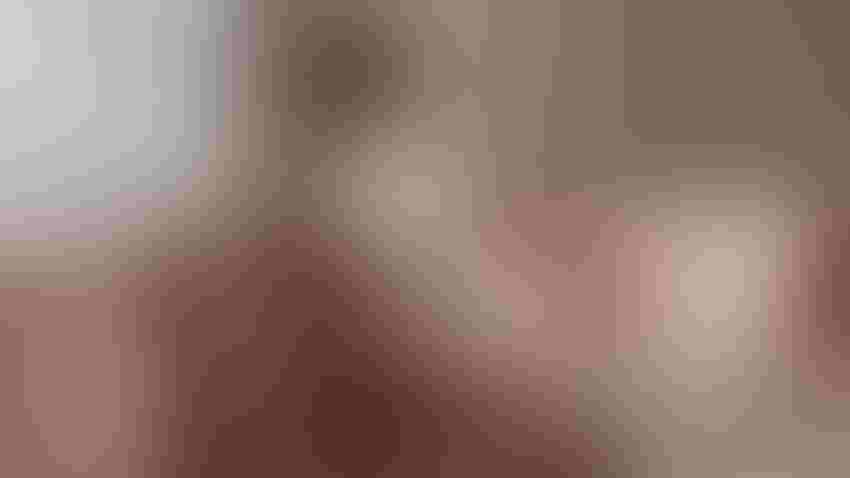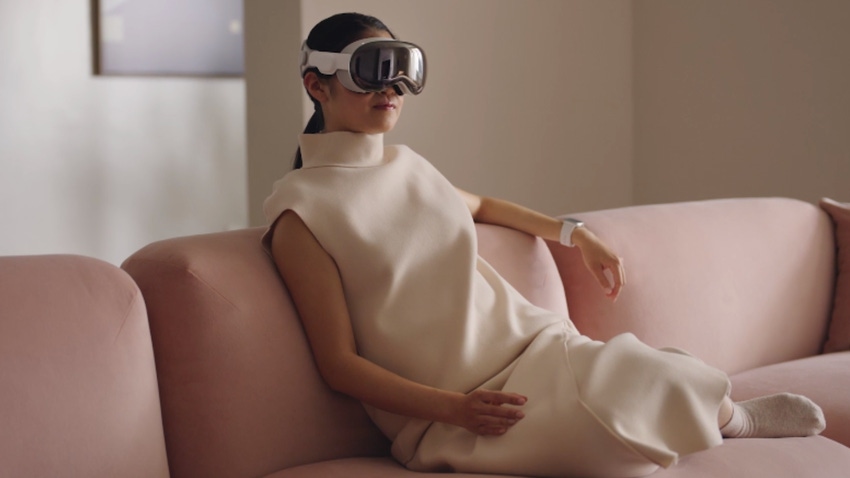 At a Glance
Vision Pro's advantage is more than just being lighter and easier to use: It also makes users less likely to be nauseated.

The key is the new R1 chip Apple designed itself. The lag is just 12 milliseconds - eight times faster than an eye blink.

Vision Pro competes with Quest Pro. Who will win? It comes down to applications and cost.
Much has been written about Apple's Vision Pro AR/VR headset: Its lighter form factor, hands-eyes-voice controls, powerful new chips and its steep $3,499 price.
But one key factor arguably has been overshadowed by the headset's other features: its low latency.
According to Apple, the headset uses a dual-chip configuration of its powerful M2 and R1 chips. The R1 chip, in particular, can stream images to displays in 12 milliseconds "for a virtually lag-free, real-time view of the world."
That is at least eight times faster than the blink of an eye, which can take between 100 to 400 milliseconds, according to Harvard's database of useful biological numbers. Market leader Quest 2 and Quest Pro from Meta reportedly come in at around 40 and up to 70 milliseconds, respectively. Meta holds a 75% market share, according to Statista.
Reducing lag will cut down on nausea when using the headset, as images are quickly loaded. Nausea results from moving the body in one direction but images are slower to follow.
According to a 2022 paper from the University of Nevada at Reno, "VR sickness is a major concern for many users as VR continues its expansion towards widespread everyday use."
Stay updated. Subscribe to the AI Business newsletter
Apple did not disclose much about the R1 chip, only saying it is specially tasked with processing the input from 12 cameras, five sensors and six microphones to stream images to displays. This includes a LiDAR scanner.
Meanwhile, the M2 runs the headset's new operating system visionOS and executes computer vision algorithms efficiently, according to Apple.To be sure, the headset's stretchable fabric strap, presumably lighter frame (since Apple separated the battery from the headset but did not disclose the actual weight), use of hands, eyes and voice to control it rather than wielding manual controllers – all add to a potentially better user experience.But if users feel nauseated using the headset, it arguably matters less that the device is lighter, softer or more intuitive to use.Consider Microsoft's HoloLens AR/MR headset, which outfitted the U.S. Army following a $21.9 billion contract win in 2021. Testing of the headsets in mid-2022 resulted in more than 80% of soldiers reporting symptoms that included headaches, eyestrain and nausea after less than three hours of use, according to a 2022 report in Bloomberg.
Apple vs. Meta
Vision Pro puts Apple in direct collision course with Meta, not with the latter's Quest 2 or 3 headsets but rather Quest Pro. Both Vision Pro and Quest Pro AR/VR headsets seek to attract non-gaming users by positioning the headsets as a productivity tool.
The two headsets have similar features, including high pixel counts - a boon given given VR's constant problem of poor fidelity ruining user immersion. Meta CEO Mark Zuckerberg stressed last year that fidelity was the biggest problem for overcoming adoption.
The focus now will be on two things: applications and cost.
Up until recent years, headsets like the Quest 2 and Valve Index have been tailored for one thing – gaming. To make them appealing to mainstream users, there must be applications that draw them in.
Here, Apple has upper hand. Its iPhone convinced generations of consumers to ditch button keyboards on their mobile phones for touchscreens. It enticed users to use tablets via the iPad. And its app store have proliferated with scores of applications for both devices.
Can the Apple brand alone lure curious consumers to splash their cash on the headset? Perhaps. After all, Apple is the most recognizable brand in the world, according to Top1 Markets research.
But Apple has had its share of failed devices, such as the Apple Newton, a handheld personal digital assistant at debuted at $2,495, the Pippin game console, the G4 Cube, a computer that did not come with a monitor, and more recently its AirPower charging mat.
Moreover, the Vision Pro's price may be a deterrent compared to $999 for the Quest Pro. But a four-figure price hasn't stopped Apple's product sales in phones or desktop computers. Apple's reputation for quality and sheer brand power might be the tipping point for many consumers.
Keep up with the ever-evolving AI landscape
Unlock exclusive AI content by subscribing to our newsletter!!
You May Also Like
---