ATxSG 2022: Data analytics approaches and advice
ATxSG 2022: Data analytics approaches and advice
Sourced Group's head of data stresses the need for the latest tech.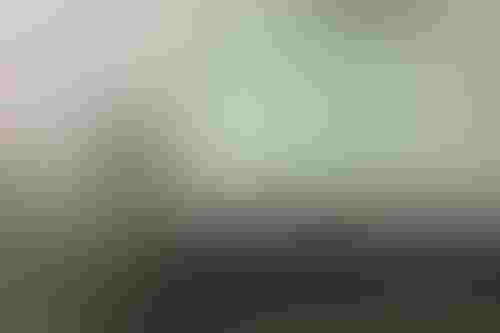 Sourced Group's head of data stresses the need for the latest tech.
Data is among the most important tools in a company's arsenal today.
But despite increased emphasis on the need to use data in decision-making, around half of all business decisions are made based on gut feelings rather than data, according to insights from Bi-Survey.
Speaking at ATxSG, Sourced Group's Jean-Michel Coeur stressed that data analytics should drive business outcomes – making for better decisions, improved operations and better risk and compliance capabilities.
Sourced's head of data analytics said that any team looking to use data to make decisions needs to ask one simple question, "what are you trying to achieve?"
"Do not build a data platform expecting people to come, or collect all available data in case it's useful," he said. "To get the bottom of a route cause, [one] needs the context."
Among his frank best practice tips, Coeur emphasized the need to utilize the latest technologies and tools, like data lakes and data meshes, as older approaches may put off talented new data hires.
"Try to use recent tech – who is going to be excited by 20-year-old tech with limited toolsets and libraries?"
By giving data teams effective tools, they can be freed up to focus more, he said.
As for building the data teams themselves, he advised businesses to design autonomous teams with accountability. Those teams should, in Coeur's view, be built around end-to-end accountability, consisting of specialists responsible for an outcome and portfolio of deliverables rather than centralized structures with strict demarcation and handoff procedures.
His advice for data teams was to take a scaled analytics approach – embedding it into the whole organization − rather than focusing on each use case. While it may take longer to build than use case-focused platforms, scaled approaches can be refined and increased over time, he concluded.
Related stories:
ATxSG 2022: Tony Blair on tech and politics
ATxSG 2022: Australia's chief scientist on enabling public trust in AI
ATxSG 2022: Cyberattacks 'don't respect borders' warns UK's APAC trade chief
ATxSG 2022: 'Urgent' need for review of gig workers' rights in tech
Keep up with the ever-evolving AI landscape
Unlock exclusive AI content by subscribing to our newsletter!!
You May Also Like
---