Data Is The Key To Better AI
Data Is The Key To Better AI
Data Is The Key To Better AI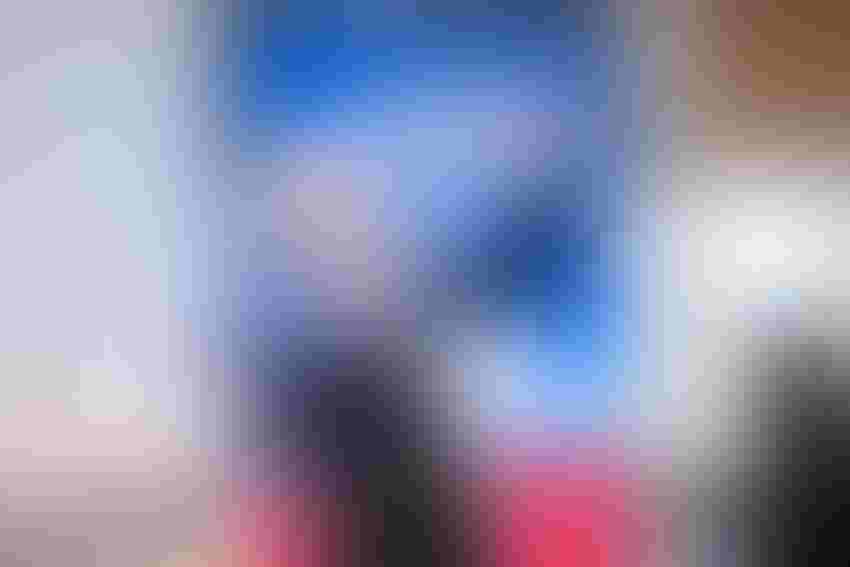 With The AI Summit in London drawing ever nearer, we spoke to one of its keynote speakers, AIA's Group Chief Operations Officer, Simeon Preston, who explained how the leading life and health insurer is using AI within its business today and has bold plans for the future.
[caption id="attachment_7234" align="alignleft" width="300"]
Simeon Preston, COO, AIA[/caption]
AIA is one of the world's largest publicly listed life insurers. The company has its origins in Shanghai almost a century ago, and has grown from strength to strength since: AIA now serves over 30 million customers across 18 Asia Pacific markets. Naturally as the market leader AIA wants to deploy the most cutting-edge technology available to ensure its customers get the experience they expect and deserve. Artificial intelligence therefore sits high on AIA's transformation agenda.
To learn more about how AIA is approaching this new technology, we talked to Group COO, Simeon Preston, who incidentally will deliver a keynote speech at the upcoming AI Summit in London. We first asked him to highlight how AIA was involved in the AI space.
"We are starting to deploy various aspects of AI into production," he began. "Machine learning, deep learning, natural language processing and image recognition will each play an important and growing role in our business." Preston went on to detail how AIA has deployed machine learning to optimise its actuarial modelling, is embedding chatbots into its service proposition in several markets, and uses an AI engine to improve insurance claims outcomes in Australia.
"There's so much more it could do," expressed Preston. "We are running hard but really just getting started." He spoke about how AIA is using AI both to enhance the customer experience and to improve operating efficiency. Many of the newly developed tools are due to be released within the next six to twelve months.
Preston, who talks about this new technology with a blend of passion and realism, spoke of the rapid current pace of AI evolution. "We're now well over the hype curve: this is getting very real, and the conversation around AI is changing all the time". He continued, "Last year it was about the theory. This year it's about the practical. Next year it'll be about mass adoption," he explained.
"This is as much true of AIA as of the world in general. A year ago, our potential insurance use cases were conceptually exciting but the tech stack, data and security were not quite enterprise ready. Today we are testing real life AI tools built securely by ourselves and with our partners. Next year will be the year of business deployment at scale in many parts of AIA." Preston divulged to AI Business that the key question for AIA is no longer whether AI will play a significant role but, rather, "how aggressively we choose to roll out these exciting technologies across our business."
One of the key points Preston highlighted was the vital part that data availability and quality play in the advancement of AI. "One big theme is access to data," he revealed. According to Preston, whilst developing smart algorithms is interesting and important, those algorithms need to be trained on vast amounts of information. "It's pretty straightforward. The key is getting hold of enough of the right data, fast," finished Preston.
Despite all the AI experimentation underway at AIA, the company doesn't yet have many people working on AI in-house. It outsources much of its development to specialist firms, and then implements the resulting technology directly into their business strategy. "We're partnering with a number of AI start-ups based all over the world: in Silicon Valley, Hong Kong, Singapore and elsewhere," revealed Preston. Establishing synergy with these start-ups is vital to Preston and AIA. The start-ups bring fresh ideas and AI technical expertise; AIA offers access to training data (always in encrypted, anonymised formats) and the potential for rapid large-scale deployment.
Preston then set out how he sees AI playing a role across all aspects of the customer experience in insurance. Preston elaborated upon this in his chapter on AI in insurance, which will be part of our upcoming book, Artificial Intelligence Transforming Business. "Irrespective of who they are or what protection they hold, all insurance customers go through four fundamental experience steps: learn, buy, service, and claim," he wrote. "Each of these steps has the potential to be transformed through the integration of AI, which will have huge positive implications for our industry and our customers."
We then asked Preston to elaborate on how he sees the rate of adoption of AI in business in general this year, and how it'll develop in the future. "There's enormous innovation [in AI]. It's not only happening, it's accelerating rapidly." He continued, "It doesn't have to be technically complicated, or even expensive to access. It has enormous potential, but again it's all about getting creative with the data. The industries with the best data, agility and imagination will have the highest probability of doing well with AI. Those with deep organisational siloes, complex governance and risk aversion may quickly fall behind."
Our conversation moved on to a topic that has been very present in the mainstream media over the last few weeks, especially since Mark Cuban expressed his concerns over the inevitable automation of the workforce within certain, more factory-based industries. "Regardless of the industry, most repeated, rules-based tasks with an element of judgment will eventually be undertaken by AI engines, not humans," expressed Preston. "AI brings the ability to replicate the human concept of informed decision-making, often with far higher consistency and velocity."
"I can see a world where most routine tasks will be done automatically and intuitively through AI," he disclosed. "It sounds terrifying, but the types of [human] jobs will adjust and evolve, and many – especially those that require a human touch – will be enhanced rather than supplanted by the technology." Preston stressed how the automation of jobs shouldn't be something to fear. Instead, he highlighted that it could prove to be "empowering" for many individuals, and " create new types of work and new ways of working that we haven't even imagined yet."
Preston is actually, as he put it, "optimistic" about the future of AI and the new professions it'll create. "Humans will end up doing less of the boring stuff, which will be thrown to a machine." He continued, "We're going to be doing more of the fun stuff, and creating new forms of value for customers, organisations and society as a whole."
Preston's thinking is very much in tune with PwC's recent report on the automation of jobs, which claimed that certain professions will inevitably be lost, yet new ones will emerge. He concluded the interview by explaining that it's up to us to determine how our jobs will change, and to adapt accordingly. "This has always been true, but AI will make the economic and social changes to come much more rapid and far-reaching than in previous shifts. We all need to think about how our roles will evolve over time, and how we can augment our skills to be effective in the future world."
Keep up with the ever-evolving AI landscape
Unlock exclusive AI content by subscribing to our newsletter!!
You May Also Like
---