Emerging Trends in AI for Businesses at AI Summit New York
Emerging Trends in AI for Businesses at AI Summit New York
From personalized data to the ethics of AI, panelists from the London Stock Exchange Group and RESRG discussed AI in business trends.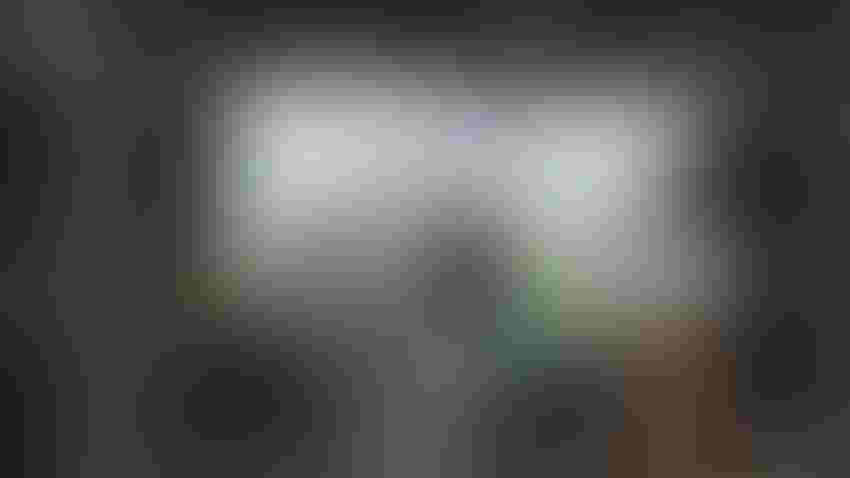 With the rising use of AI, consumers and businesses alike are running into questions on data security, sovereignty and the ethics of emerging technologies.
Samrah Kazmi, RESRG founder and chief innovation officer and Hanna Helin, London Stock Exchange Group global head of technology innovation, sat down with Alexander Bourgeois, a digital transformation analyst at Informa Tech, to discuss the emerging role of AI throughout industries, and how businesses can adapt to this shifting landscape.
When it comes to innovation, both Kazmi and Helin spoke of the importance of leveraging data to identify trends and demand in both consumers and surrounding businesses. 
"Every organization is generating a lot of data and we as consumers are doing explosive data generation," said Kazmi. "Just through our devices companies can gain insight on spending patterns and use this data to generate insights and create more personalization for products. That's a huge opportunity. Computing power has really advanced I would say more than tenfold over the last few years."
"We need to really understand what's happening with emerging technologies in the wider innovation landscape," said Helin. "We also work closely with startup programs to see what capabilities they have that we can plug in to benefit our customers. Understanding our external customers also drives innovation, understanding where global financial services are going and what they're focussing on and using that to adapt our solutions and capabilities."
Financial services is one of the industries most concerned with the threat of cyberattack, and with the rise of AI and digitalization driving businesses online, questions have arisen over how to fortify the sector, and how AI could be harnessed to detect fraud.
"We've seen financial crime explode recently," said Kazmi. "And as we move toward immersive or virtual spaces, we see financial crime getting higher. When it comes to fraud, traditional systems have always been very rules based and backward-looking – they can't predict events, and they're not good at continuous monitoring. 
"The new trend of generative AI, which is an AI technique that uses original data to create synthetic or new artifacts and identify new patterns – that is more forward-looking and can detect unknown or new software, even before malware is launched. Generative AI is pivotal when it comes to combating financial crime."
While AI can prove an invaluable tool in protecting businesses and customers from fraud, the ethics around AI itself has remained a contentious topic, with businesses facing increased calls to ensure systems are not inherently biased or discriminatory.
"We need to make sure any new models being created are ethically savvy," said Helin. "One of the main challenges is keeping track of those morals and what we have done is purposely linked AI ethics back to work data practices. We'll likely see even more of this in the next year with new EU regulations introduced."
"By 2025, 70% of organizations will embed AI ethics within professional code of conduct," said Kazmi. "And by 2025, 80% of developers will have to demonstrate AI ethics within modeling constructs. There's been an explosion in ethical AI startups, and that's really because of consumer demand. When it comes to lending, there are a few things happening, modeling teams are seeing a lot more diversity which is informing the data, and also synthetic data generated through generative AI are being programmed with diverse skin tones so various demographics are not excluded."
Finally, the panel discussed cloud transformation and how this trend is set to continue over the coming year, with a move to public cloud spaces, democratized AI and low-code, no-code environments.
"The cloud transformation has been ongoing for a number of years," said Helin. "We're seeing organizations going to the public cloud to get access to cutting-edge new technologies and capabilities. We'll also be seeing a combination of cloud with AI, and even quantum computing and AI to resolve much more advanced analytics issues. We aren't there yet but that will be a major trend moving forward."
Keep up with the ever-evolving AI landscape
Unlock exclusive AI content by subscribing to our newsletter!!
You May Also Like
---