Increasing workforce diversity in AI and data science
Increasing workforce diversity in AI and data science
Having started with our first cohort of students in September, the Teesside postgraduate conversion programs will develop graduates with the ability to address the profound professional, ethical, security and social implications of future AI and data science technologies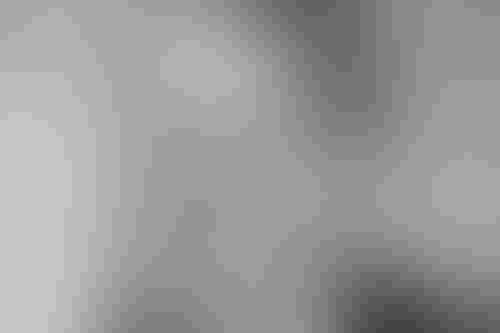 Employer demand for more skilled people in AI and data science is proven and there is also demand for digitally-skilled employees in traditionally non-digital industries.
The Government's UK Digital Strategy predicted that within 20 years 90% of all jobs will require some element of digital skills.
In order to meet demand, the UK needs a larger workforce with deep AI expertise.
The 2017 report 'Growing the Artificial Intelligence Industry in the UK' underlines that the experts needed to develop AI are in short supply. It also emphasizes that the current workforce is not representative of the wider population. In the past, lack of gender and ethnic diversity has been shown to affect the equitability of results from technology processes. If UK AI cannot improve workforce diversity, the capability and credibility of the sector will be undermined.
The lack of diversity is further highlighted in the 2019 AI Sector Deal Review, which acknowledges that increasing diversity in the AI workforce is vital to ensure that everyone with the potential to participate has the opportunity to do so. It is essential that AI developed in the UK reflects the needs and make-up of society as a whole. It is also crucial that industry and the public sector can access the greatest supply of talent in terms of numbers.
After the Industrial Strategy identified AI and data as one of its four Grand Challenges to address in order to put the UK at the forefront of the AI and data revolution, and named the Office for Students (OfS) as a key partner to address employer and student needs in the short, medium and long term, the OfS was asked to consider the skills shortages that exist today and anticipate the demands of the future economy.
In response to the issues described above, the OfS – on behalf of the Department for Digital, Culture, Media and Sport (DCMS), Department for Business, Energy and Industrial Strategy (BEIS) and the Office for Artificial Intelligence (OAI) – made £13 million available to 18 universities to develop and implement new and innovative conversion courses that will enable graduates from a wide range of disciplines to achieve a postgraduate degree, and ultimately begin working in AI and data science occupations.
Teesside University is one of those providers, and following a £500,000 award we have developed two postgraduate conversion courses which are tasked with supporting the overall increase in the number of skilled people in AI and data science by at least 2,500 by 2023, and the diversity of the workforce through 1,000 scholarships for underrepresented groups, particularly female, black and registered disabled students.
Having started with our first cohort of students in September, the Teesside postgraduate conversion programs will develop graduates with the ability to address the profound professional, ethical, security and social implications of future AI and data science technologies. At a local level our approach will also help to address the digital skills gaps in the Tees Valley, which are limiting business growth and productivity, by providing inclusive Masters' level courses in applied AI and data science for recent graduates and professionals from academic backgrounds such as health and business.
Students on our MSc Applied Artificial Intelligence and MSc Applied Data Science are already benefiting from industry mentors, multidisciplinary teaching with flexible delivery and internship opportunities. Graduates will leave with the skills to start new companies, or to help established organizations to capture new opportunities. Our project partners range from SMEs such as Applied Integration and Clicksco, to global companies including Accenture and Cisco.
At the end of November 2020, the OfS released new analysis of admissions data showing the diverse uptake of AI and data science postgraduate conversion courses across all 18 participating universities. Of the first cohort, 40% were women, 25% were Black and 15% were disabled. Among those awarded scholarships by the OfS, those proportions rose to 76, 46, and 24% respectively. We are making good progress, and we continue to recruit well, but there is much work to do between now and when the funding for these courses ends in 2023, as we seek to create a step change here in the Tees Valley and on UK industry more widely.
At Teesside we are proud of our research and expertise in AI, and you can read about some our recent successes:
University awarded prestigious grant to investigate the AI race
Desire to win the AI race could compromise safety
Dr Dimitrios Nicolaou is Associate Dean in Teesside University's School of Computing, Engineering and Digital Technologies
Keep up with the ever-evolving AI landscape
Unlock exclusive AI content by subscribing to our newsletter!!
You May Also Like
---