Salary and demand: What is the priority for AI and data professionals?
Salary and demand: What is the priority for AI and data professionals?
Salary and demand: What is the priority for AI and data professionals?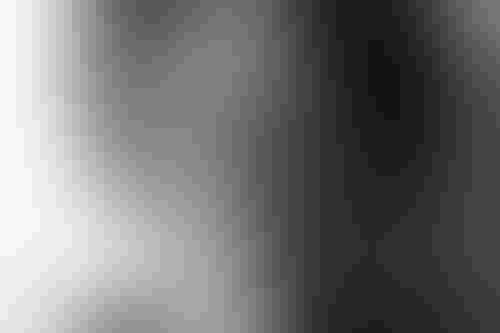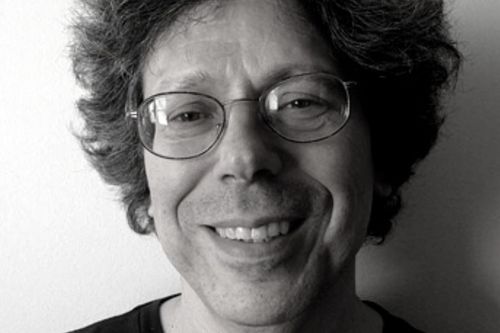 Compared to this time last year, life is nearing normality - both personally and professionally.
While many individuals held onto their positions throughout the uncertainty of the 2020 job market, there was also a spike in the demand for technology, most notably in the AI and data space.
To survive, organizations were pushed to adopt new technology, resulting in a new premium on professionals who can help evolve these quick-fix solutions into long term benefits.
The demand for technological expertise has played a large role in what some are calling the 'Great Resignation.'
In April alone, more than four million people quit their jobs in the US – becoming the biggest spike in resignation records to date.
In our own data, there was no clear pattern of abnormally high resignation rates, but a talent shortage we've been predicting for years now is finally upon us.
This begs the question – where does this leave data and AI professionals?
The experts' view
We're hearing more and more statements about the state of tech talent with overwhelming predictions that there is too much work and not enough people.
But it is always important to hear what's going on from those in the trenches, managing AI projects on a daily basis.
When nearly 3,000 data and AI specialists were asked about their intention to change jobs in the next year, only 22 percent indicated that this was in the cards for them.
However, that doesn't mean that everyone feels fairly compensated in their current job.
There was an annual average increase in salary of just 2.25 percent, with 8 percent of respondents seeing a decrease in their salary and 18 percent reporting no change.
In line with what is acknowledged throughout the industry, women reported being compensated significantly less regardless of education or job title – just 84 percent of the average salary for men.
And this doesn't seem to be changing for the better. More women than men saw their salaries decrease and women were more likely to see their salaries increase by smaller increments.
The salary discrepancy also leads to bigger problems when we consider bias within AI. If there is a gender bias in the industry, data will reflect that, leading to a gender bias in the technology.
This was seen recently when Amazon had to abandon a project to build an AI recruitment tool, as engineers found that it was discriminating against female candidates.
Companies that are serious about building out their workforces must invest in learning and training to grow talent internally.
This will not only help employers retain talent, but will also help employees adapt to technological change, which will ultimately allow them to up level their knowledge and skills, ultimately leading to bigger bumps in compensation.
That data reflects this: those who spent more than 100 hours in a training program over the last year saw the largest salary increase among their peers.
Not surprisingly, those that took 1-19 hours of training over the last year saw lower salary increases across the board.
It's clear that organizations are taking a very critical look at training when it comes to compensation, and the less training, the lower the salary increase.
The future of work
While analyzing the salaries of AI and data professionals is interesting, it is also important to put this in the wider context of what's next for the future of work.
As businesses and even entire nations better understand the value of AI, the demand for talent in this area will only increase.
But rather than seek out new talent, organizations would be smart to evaluate what they're doing to upskill the current workforce.
The UK Chancellor, Rishi Sunak, recently announced a new £34m National Artificial Intelligence Fund to support the creation of elite AI scholarships to create a high-tech economy of the future.
He believes that investing in AI, and the talent behind it, has the potential to increase productivity by £200bn a year.
This has the potential to lead to increased salaries in the future, as well as increase the demand for AI talent across the country.
AI initiatives coming from the highest ranks of government puts the need to train the new generation of data scientists at the forefront.
It reaffirms that this is a profession that is vital to growth, and even transforming whole economies.
While investing in training and development in these areas is not the only factor at play, it's indicative that world leaders are feeling the pressure to keep up.
The past and the present
There is no doubt that training the next wave of AI and data professionals will change the landscape of compensation within organizations.
However, leaders would be remiss if they didn't acknowledge the talent already in their organizations.
Investing time and resources into employees is the best way to keep pace and survive in today's increasingly competitive technology landscape.
Ensuring employees are well-versed with the latest technology and are receiving the right training will help them and the wider organization succeed.
This becomes even more important in our new remote and hybrid working environments.
New social and cultural ramifications of working from home are now surfacing, and it's on business leaders to make employees feel connected to their organization and mission from wherever they are.
This includes recognition for accomplishments and giving them the chance to contribute to bigger corporate goals. Proper training and employee development is crucial for this.
Now that people can change jobs without moving or changing their commute, the world is a different place.
Dwindling tenure and company loyalty paired with promises for higher salaries and signing bonuses make this the perfect storm for employee retention rates.
If employers don't get ahead of this, turnover will wreak havoc on business in the coming years.
Although the 'Great Resignation' wasn't evident in our data, there was indication that organizations need to nurture their teams' curiosity for learning and compensate them accordingly.
This is the only way that organizations can be prepared for the next wave of technology.
Mike Loukides is VP of emerging tech at O'Reilly. He's also the author of System Performance Tuning and a coauthor of Unix Power Tools and Ethics and Data Science.
Keep up with the ever-evolving AI landscape
Unlock exclusive AI content by subscribing to our newsletter!!
You May Also Like
---