Using AI to unlock the value of data in the utilities sector
Using AI to unlock the value of data in the utilities sector
Whether optimizing back-office operations or improving customer experience, the opportunities to improve operations with AI-powered tools are endless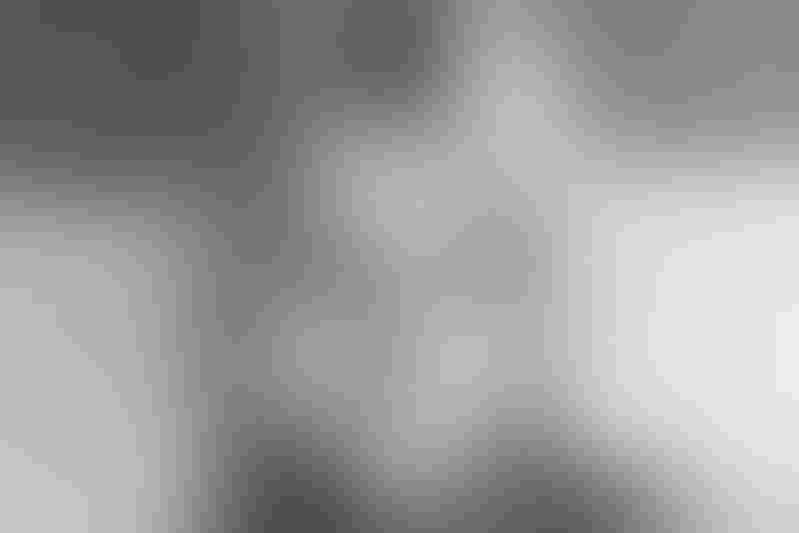 by Kirsty Lowe, OpenText
The energy and utilities industry has undergone a significant transformation: rising customer expectations, growth in sector competition, regulatory changes, and the emergence of pioneering technologies has driven the industry into a new era.
Today, better customer experience, more efficient back office operations, and improved performance have become key focus areas.
With so much change, it can be challenging for businesses operating in the utilities sector to keep up. Yet each of these organizations already has a formidable asset at its disposal which, if used effectively, can serve as a powerful driver for boosting overall efficiency and customer service: enterprise data. But how can artificial intelligence (AI) enable utilities companies to maximize their unstructured and structured data to stand out from the crowd?
Unlocking the value of data
A business' operations produce an abundance of structured and unstructured data every day. While structured data is neatly outlined in a database, the majority of enterprise data is unstructured, including Standard Operating Procedures, engineering drawings, piping and instrumentation diagrams, technical manuals, video feeds from drones, legal depositions, social media feeds and more. Unstructured data, in particular, is often under-utilized due to technological limitations and a lack of resources – creating missed opportunities for businesses operating in the utilities sector.
From grid performance metrics to customer complaints, there are countless pieces of information to track. However, beyond simply tracking this data, utilities companies can use it to forecast usage patterns, improve customer experience, optimize business processes, make informed maintenance decisions, or even predict peak demand.
While compiling, analyzing, and drawing insights from this data is too time-consuming for humans to take on, AI-based solutions such as text mining and machine learning algorithms are a perfect match for the rapid proliferation of big data in the utilities sector. With the help of AI, organizations can make the most of their data and content. Some are already reaping the rewards of this technology to gather meaningful insights from their unstructured data. For instance, a company can use text analytics to analyze what makes written procedures effective and find key factors for success. As one example, by correlating bid success with the relevant content, a business can uncover which syntax structures are more likely to win or lose a bid – enabling them to incorporate winning language in future to increase their win rate.
Optimizing equipment performance and maintenance
Organizations can deploy AI to run operations more efficiently by operating on a predictive – instead of reactive – basis. As an example, the grid already reroutes power in the event of an outage, but AI takes grid efficiency one step further. Using machine learning algorithms and historical data, AI can predict failures and outages in grids, power plants, and other high-value assets by using digital twins.
Digital twins enable companies to assess the performance of an asset, such as a transformer, in real-time. This digitized model of the equipment represents the ideal performance under given conditions. The system uses the digital twin as a basis of comparison to real IoT data from the actual asset. AI-powered solutions trigger alerts when the results don't match the twin, indicating a need for repairs or maintenance. This process means technicians can focus on the assets that truly need their attention. In doing so, AI optimizes equipment maintenance and enables more efficient and consistent management of grids and plants.
Keeping pace with the modern consumer
With deregulation across Europe, utility companies are under vast pressure to appeal to both existing and potential customers. Machine learning, text mining, and other intelligent technologies are key assets in this battle to keep pace with the modern consumer and reduce customer churn – without increasing costs or manpower.
Today consumers expect a multichannel platform - linking interactions across mobile and web-based channels - where they can interact with a chatbot on any issues, pay bills, look at usage data, and customize their products or services to suit their needs. Machine learning can analyze historical usage trends and trigger personalized high-usage alerts for customers based on these patterns, to avoid the surprise of an unexpected costly bill. Alternatively, it can offer tailored energy-saving tips to help customers lower their bills. While significantly reducing the administrative burden on utilities, these solutions also give customers access to the information they want in their preferred channel.
Organizations with a multichannel platform can also better track customer behaviors and actions as well as identify sentiment in emails or social media posts. In this way, companies can make the most of AI-enhanced analytics and tools to learn more about customers' expectations and what it would take to minimize customer churn. With deeper insights into customers' needs, organizations can make data-driven decisions to tailor offerings, predict what could drive customers to another supplier and manage potential threats to customer satisfaction in order to increase customer loyalty.
Streamlining back-office operations
AI provides an opportunity to streamline back-office systems and processes. Digitization alone is a good start, but it may not be enough to remain competitive in the face of mounting external pressures. In the back office, AI can help manage everything from incoming requests through email and customer service chats to streamlining operations and extracting insights into your customer base – all without increasing the administrative burden.
With AI, organizations can automate standard processes to free up time for administrative staff. For example, while employees may struggle to sort through hundreds of customer messages daily, an AI system with text mining can quickly process these messages, determine the context, sentiment, and content, and prioritize those that must be addressed first. Customer complaints, for instance, might get priority over billing questions. The system can even trigger actions and route workflows appropriately to ensure issues are addressed promptly, improving the customer experience and reducing customer churn.
Whether optimizing back-office operations or improving customer experience, the opportunities to improve operations with AI-powered tools are endless. By implementing these newer technologies, businesses within the utilities sector can unlock the value of both their unstructured and structured data to thrive in today's competitive landscape.
Keep up with the ever-evolving AI landscape
Unlock exclusive AI content by subscribing to our newsletter!!
You May Also Like
---