AIconics Awards San Francisco 2019: Winners Announced by
AI Business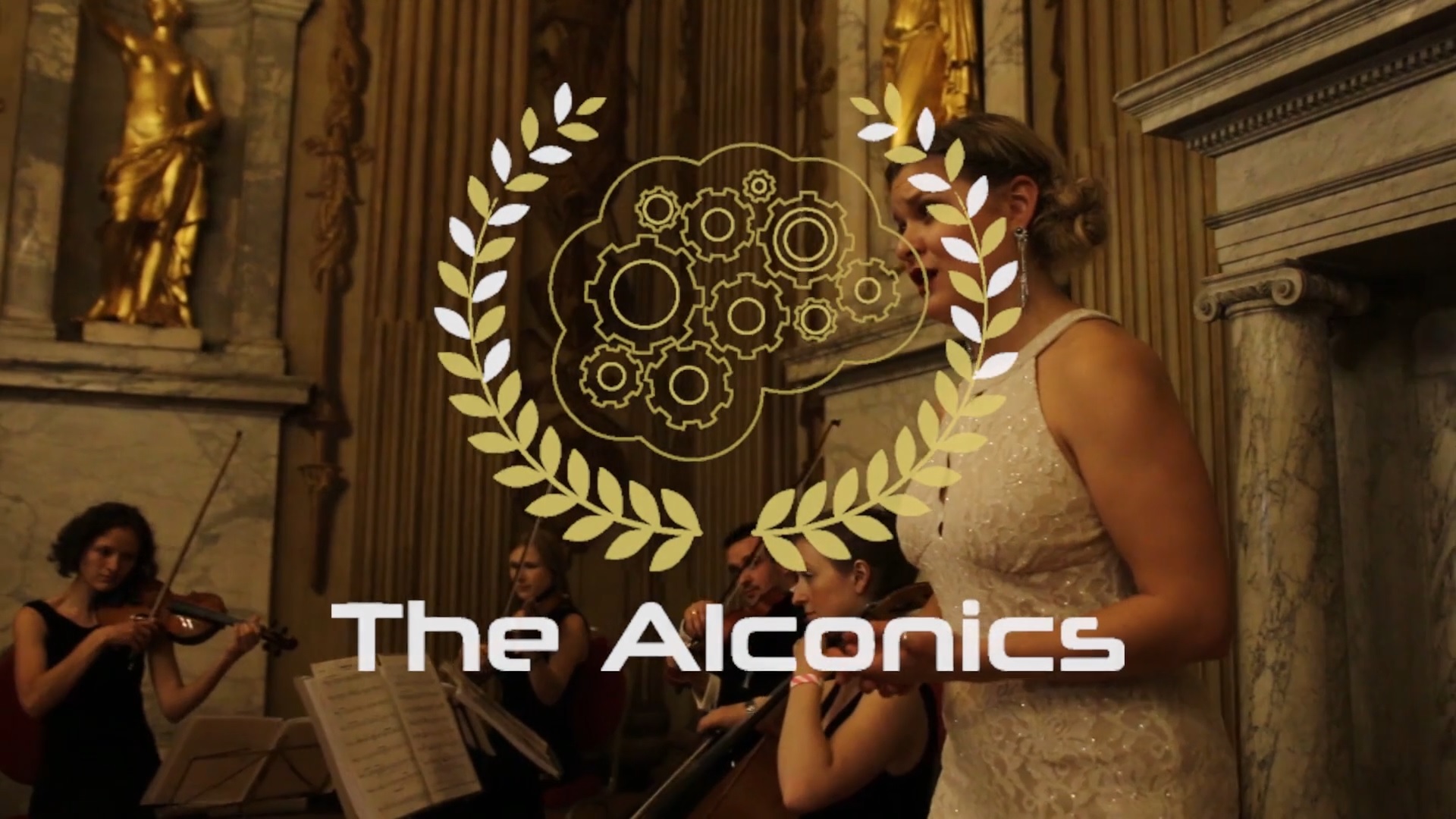 Celebrating the best in artificial intelligence
by Max Smolaks 24 September 2019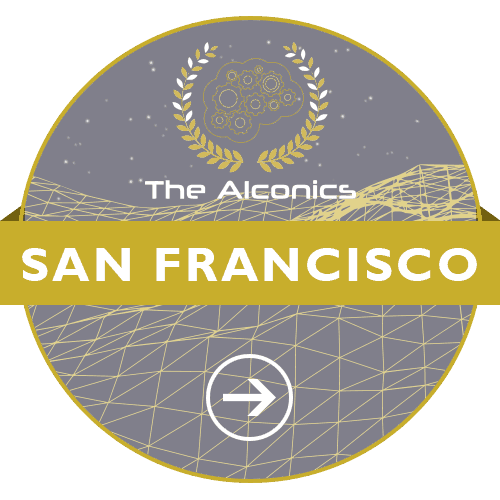 On Tuesday, at the Golden Ballroom of the Palace Hotel in downtown San Francisco, representatives of the AI industry came together to celebrate its many successes.
The AIconics Awards were established by the AI
Summit in 2016 to recognize the outstanding achievements of individuals,
projects, teams and organizations that are responsible for harnessing breakthrough
innovations in artificial intelligence and transforming them into incredible products
and services.
This year, the awards are bigger than ever,
with four new categories and more than 300 entries from all over the world.
The submissions were evaluated by a panel of
13 independent judges that included AI experts, investors, academics and
enterprise end-users.
To see the full awards shortlist, click here. You can meet the winners at the AI Summit in San Francisco, which begins on Wednesday 25 September at the Palace of Fine Arts.
AWARDS:
---
Best
Application of AI in the Enterprise
AI is revolutionizing business productivity
and efficiency across all industries. While only at the beginning of what is a
wholly transformative journey, a significant number of practical AI
applications are already available to enterprises across the globe. This
flagship award category recognizes the industry leaders putting forward the
most comprehensive and effective solutions to the market – across any industry.
Winner: JDA Software with JDA Luminate
Runner up: Baidu with EasyDL
---
Best AI
Start-up
In such a fast-paced ecosystem, start-ups are
emerging daily with fantastic innovations and technological breakthroughs
across a range of AI technologies. The Best AI Start-up award focuses on the
business itself, as well as the technology, and is designed to raise the
profile of those leading the field in innovation, product development, and
scale-up potential.
Winner: MEDO.ai
Runner up: Noodle.ai
---
Corporate
Innovation in AI
Are you a pioneer of corporate innovation?
Built a data team from scratch or changed the internal structure of your
company to tackle new AI projects? Developed your initiative internally or have
a partner success story? If the answer is yes to any of the above, then this is
the award for you.
Winner: Functionize with Adaptive Language Processing
Runner up: American Express with Machine Learning Studio
---
AI for
Good
Artificial intelligence has the potential to
help overcome humanity's biggest challenges. There are a huge number of
applications where AI will not only deliver value for businesses but also
improve the world itself. This award applauds companies for utilizing AI as a force
for positive change; the innovations in research and product development that
work to create a more sustainable and accessible world; and the AI pioneers
that hold the values of leveraging AI for good at their core.
Winner: Noodle.ai
Runner up: Genpact with Climate-Aware Forecasting and Cognitive Claims Assistant ("Kafka")
---
AI
Innovator of the Year
For the first time in the history of The
AIconics, we launched a people's choice vote for excellence in AI. The AI
Innovator of the Year celebrates the outstanding performance of those who have
driven meaningful change or spearheaded innovative projects in their position
within the global AI ecosystem.
Winner: Allie
Miller, US Head of
Artificial Intelligence Growth for Start-ups and Venture Capital, Amazon
Allie Miller
works at Amazon as the US Head of AI Business Development for Start-ups and
Venture Capital, advancing the greatest AI companies in the world with AWS.
Previously, Allie was the
youngest-ever woman to build an artificial intelligence product at
IBM—spearheading large-scale product development across computer vision,
conversation, data, and regulation.
Even
outside of work, Allie is changing the game
of AI. She has spoken about AI and field diversity
around the world, addressed the European Commission, drafted foreign AI
strategies, and created eight guidebooks to educate businesses on how to build
successful AI projects.
Allie is the founder of The AI Pipeline to progress education and diversity in ML, serves as ambassador for both the American Association for the Advancement of Science and Advancing Women in Product, and has won the Grand Prize in three national innovation competitions.
---
Best
Innovation in Intelligent Automation
Intelligent automation (IA)—the combination of
artificial intelligence and automation—enabling companies to achieve
unparalleled productivity and efficiency by dissecting and synthesizing vast
swarms of data to automate entire workflows and processes. Applications of IA
range from ingesting and analyzing textual data, to guiding autonomous robots
and vehicles.
Winner: IBM with Watson Studio AutoAI
Runner up: Darktrace with Cyber AI Platform
---
Best
Innovation in NLP
As many businesses look toward productivity and automation of roles and tasks, Natural Language Processing sits at the heart of the opportunity. Whether specifically focused on understanding, generating, or the end-to-end process itself – there is a great amount of potential for enterprises to adopt NLP into their organization, and this award champions the providers ahead of the curve.
Winner: Clinithink with CLiX ENRICH
Runner up: Publicis Sapient with Curiosum Cognitive Search
---
Best
Innovation in AI Hardware
While the conversation around AI and ML
solutions tends to focus on the software front, a comprehensive set of hardware
support is essential to making the most of the AI revolution. With clever chips
and sensors being a prerequisite of nearly any AI advancement, it is imperative
to recognize the framework on which all AI functionality is built.
Winner: NURO with its AI-powered autonomous delivery vehicles
Runner up: Samsung Electronics with HBM2E Flashbolt
---
Best Innovation in Deep Learning
(sponsored by Darktrace)
Is your business a pioneer in Deep Learning,
helping to drive machine learning applications toward the true potential of AI?
Deep Learning is recognized as one of the key pillars for advancing practical
AI and is enabling exponential development of applications for real-world
businesses, in analyzing data across image, text, and sound.
Winner: Cambridge
Consultants
Runner up: Pure Storage
---
Best
Application of AI for Sales and Marketing
AI has the potential to comprehensively
overhaul the relationship between a business and its customers. Bespoke, personalized
outreach and publicity will soon be the new norm in customer-focused sales and
marketing operations. Service levels, CRM and CEM – often challenging areas on
multiple fronts for large organizations – will be transformed by AI solutions.
This award celebrates the renaissance of the customer and business interaction,
fueled by the advent of intelligent solutions.
Winner: Cognizant with Contact Center AI
Runner up: Artificial Solutions with Teneo
---
Best
Application of AI in Financial Services
The Financial Services sector is wide open for
AI disruption, and with investment levels to exceed $4.5 billion by 2025
(Tractica), competition in this field is fierce. Practical applications of AI
have been mostly limited to transformation of the customer experience and automation
of regulatory tasks, but AI is fast on its way to augmenting and automating
every corner of the industry.
Winner: Nuance Communications with Nuance Security Suite
Runner up: BioCatch
---
Best AI
Application in Healthcare
Artificial intelligence is transforming the
healthcare industry by improving diagnostics, predicting outcomes, and changing
the way doctors think about providing care. Major organizations such as IBM are
focusing their efforts on this industry, while new start-ups are forming almost
daily with the purpose of solving complicated healthcare problems. This award
celebrates organizations that revolutionize the way in which humans can care
for each other.
Winner: Clinithink with CLiX ENRICH
Runners up:
Lenovo with LeHealth Smart Liver Tumor Aided Diagnosis System
NetApp with NetApp ONTAP AI and Parabricks Software for Genome Sequencing Workflows
---
Best AI
Application in Customer Service
By 2020, experts predict that over 85 percent
of all customer interactions will be handled in the absence of a human agent. Virtual
Assistants, Chatbots, Sentiment Analysis, Emotion AI and Recommendation
platforms are some of the ways AI is helping to improve the relationship
between businesses and their customers. This award celebrates the companies that
are helping progress the interactions between the buyer and the seller and improve
customer satisfaction.
Winner: Bank of America with Erica
Runner up:
CSS Corp with Digital Customer Experience Suite for Enterprise Support