Google Goes to War: CEO Outlines Generative AI Strategy
Google Goes to War: CEO Outlines Generative AI Strategy
UBS analysts ask: Will ChatGPT really hurt Google?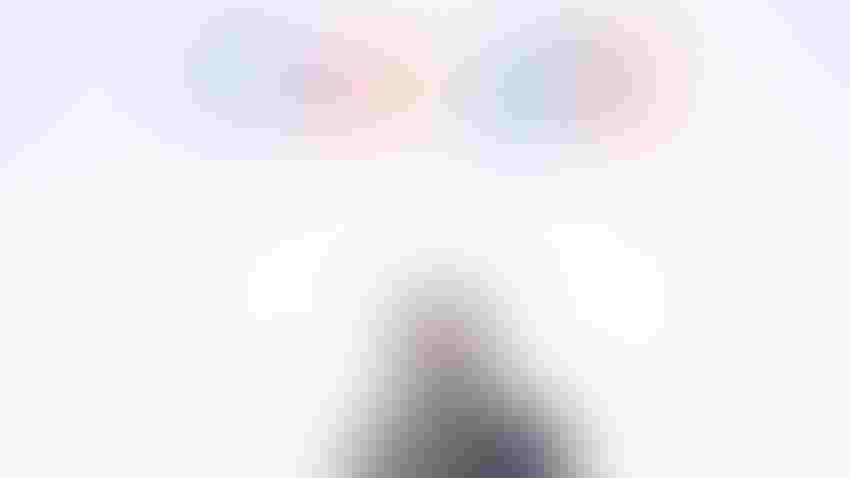 At a Glance
Google counters Microsoft's moves with plans to add generative AI to its products.

Google will make its large language models available to the public in 'weeks and months.'

UBS thinks the threat of ChatGPT is "a big deal for search."
ChatGPT has thrown down the proverbial gauntlet, and Google has accepted the challenge, marshalled its troops and is ready to go to war.
AI is at an "inflection point," said Alphabet CEO Sundar Pichai during the company's Q4 earnings call. "We have been preparing for this moment since early last year, and you're going to see a lot from us in the coming months."
Notably, DeepMind, the famed Google unit doing AI research, is getting deeply embedded across the parent company. Pichai said funding for the AI division will be incorporated into Alphabet's overall corporate costs instead of siloed into the company's "Other Bets" financial reporting category.
Pichai outlined major steps Google will be taking that reflects the strategies of Microsoft and ChatGPT-creator OpenAI in generative AI.
First, Google will make its large language models (LLM) − LaMDA and PaLM – available to the public in the coming "weeks and months," starting with LaMDA. The search giant will use the release to gather feedback from users, continue to test the models and also "safely improve" them, Pichai said.
Also, users will be able to interact "directly" with these large language models "as a companion to Search" in "experimental and innovative" ways, the CEO said, without adding any details. Google will provide new tools and APIs to developers on top of its language, multimodal and other AI models.
"Now that we can integrate more direct LLM-type experiences in Search, I think it will help us expand and serve new types of use cases, generative use cases," Pichai told analysts. "I see this as a chance to rethink and reimagine and drive Search to solve more use cases for our users as well."
OpenAI launched ChatGPT last November and has been gathering user feedback. Microsoft, a major investor in OpenAI, plans to incorporate ChatGPT to its Bing search engine.
But Pichai noted a key difference with its language models: They will have "up-to-date and more factual information," he said. ChatGPT is trained on information up to 2021 and its answers are limited to this timeframe.
Pichai also said Google will bring large language models into Gmail and Docs functionality, as well as other generative capabilities to design, among others. Microsoft already said it would bring generative AI capabilities to all its products including Office.
Soon, users will be able to use these language models along with Google Search. Pichai said Search already has been updated to enable multimodal search, meaning searching with text and images at once.
Google Cloud is bringing the company's broad AI capabilities to cloud customers via its Cloud AI platform, including infrastructure and tools for developers and data scientists such as Vertex AI. It will expand the number of sectors for which it will offer AI solutions. Google Cloud currently has bespoke solutions for manufacturing, life sciences, retail and others.
Underpinning all these efforts is Google's "sharpened focus," Pichai said. "We are going to be bold, responsible and focused" as the company moves into an "era of amazing opportunities."
UBS analysts' view
"The sleeping giant that is Google appears to be waking up, liberalizing its internal reviews and cutting red tape to accelerate product releases," wrote UBS analysts in a research report shared with AI Business.
They said Google's fear of damaging its reputation – given Meta's botched rollout of Galactica – and legal punishments that could arise have stopped Google from being as "nimble" as OpenAI and other startups.
But now it is finally acting more boldly. The threat of ChatGPT is "a big deal for search," the analysts said. They do not foresee "the end of Google" but even minor changes in the competitive landscape could hurt its stock.
Google has some key advantages, however, with a chatbot that can connect to Google Search and real-time data, they said. Adding a source-citing feature to the chatbot would also minimize the risk of errors, misinformation or copyrighted violations. (ChatGPT does not show users where or how it gets its information.)
But integrating a ChatGPT-like function into Google Search "will be an order of magnitude higher cost to service – it could be nine to 10 cents per query, vs. current Google search query cost of less than 1 cent per query," according to the UBS research report.
Moreover, it is much harder to serve to users in real time, which ChatGPT is doing. "OpenAI has been able to batch user queries for ChatGPT vs. running one query at a time. This means the cost goes down at a multiple of the number of requests ran at one time," according to the report.
Here are key takeaways from UBS' channel checks of generative AI:
The market opportunity here is significant and still largely undeveloped. (UBS calculated potential usage from around one billion knowledge workers globally.)

Google is producing industry-leading generative AI technology.

OpenAI does stand to benefit from its first-mover status, getting and incorporating user feedback into its model.

The cost of integrating generative AI into search results is expensive, though costs will likely come down fairly quickly.

Google has some cost advantages with its TPU chips and running more niche smaller sized models is another way to potentially cut the costs.
Keep up with the ever-evolving AI landscape
Unlock exclusive AI content by subscribing to our newsletter!!
You May Also Like
---