Global Interconnection Index: Volume 3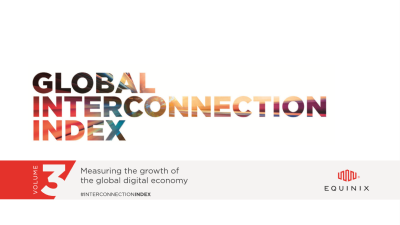 Distance is the biggest digital business performance killer.
With today's latency-sensitive workloads requiring response times ranging from <60 to <20 milliseconds, IT teams must mobilize to materially close the distance gap.
No investment in latency reduction tactics can deliver the impact that can be gained by removing the distance between data, applications, clouds, partners and users.
As the world continues to digitize, interactions are happening at the edge— close to population centers, where the digital and physical worlds meet, and where businesses come together to exchange information and services. This is the digital edge.
The mashup of legacy IT and modern cloud technologies has created a hybrid world where corporate data centers are shrinking as workloads shift to the edge. At the same time, major macro, technology and regulatory trends have created a new normal in every industry: if your IT infrastructure isn't digital ready, your business can't compete.
Volume 3 of the annual Global Interconnection Index (GXI) measures and forecasts the growth of the private interconnection bandwidth required to support the companies driving digital business.
DOWNLOAD NOW
More videos