KBTG speeds and scales digital services with Red Hat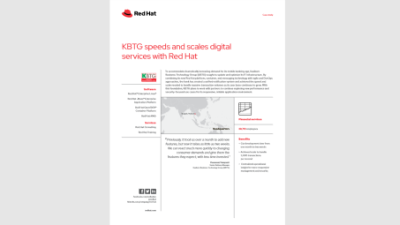 To accommodate dramatically increasing demand for its mobile banking app, Kasikorn Business-Technology Group (KBTG) sought to update and optimize its IT infrastructure.
By combining its new Red Hat platform, container, and messaging technology with agile and DevOps approaches, the bank has created a unified notification system and achieved the speed and scale needed to handle massive transaction volumes as its user base continues to grow.
With this foundation, KBTG plans to work with partners to continue exploring new performance and security-focused use cases for its responsive, reliable application environment.
DOWNLOAD NOW
More videos